No Glove, No Love: Cuba Solving Condom Shortage By Changing Expiration Dates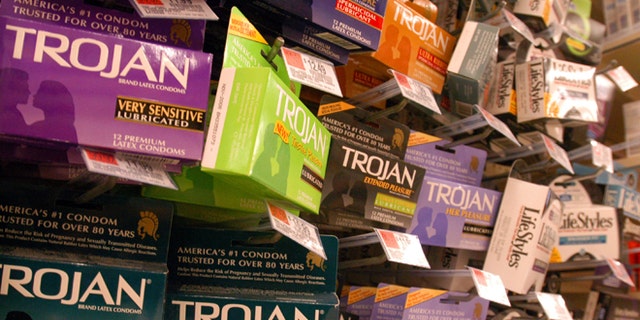 There is a specter haunting Cuba: A shortage of rubbers.
In the latest move to quell the island nation's condom conundrum, officials from the Public Health Ministry have approved the sale of more than a million prophylactics with apparently expired dates.
The move comes as several Cuban bloggers have criticized the Communist government for failing to keep the country adequately supplied with condoms, saying that the absence of the contraceptive devices might lead to the spread of more sexually transmitted diseases as well as more unwanted pregnancies and abortions.
The public health ministry is saying that a batch of Chinese-made "Moments" brand condoms were apparently packaged with the wrong expiration date and has ordered the condoms to be repackaged with the correct dates.
Despite the order to repackage the more than one million condoms, the state-run agency in charge of the job does not have enough workers to process the demand of about 5,000 condoms a day in Villa Clara province alone, local Cuban media reported.
Pharmacy staff will explain to the buyers that the condoms are good and simply have the wrong expiration date on them, the Miami Herald reported.
"Although the lots are in optimal conditions, under the certificate of the Center for the State Control of Medicines and Medical Equipment the condoms could not be sold without the new expiration date, December of 2014," Vanguardia reported Saturday. "Due to the irregularities in the repackaging, which has provoked prolonged absences of the prophylactics throughout the country, the Public Health Ministry authorized the sale of the Moments condoms in their current packages."
The Cuban government also published a list of companies around the world that are authorized to send boxes of prophylactics to island nation, including a handful of U.S. companies like Wilson Intl., Service Inc., and Machi Community Services.
Contraception and other family planning methods have been legal on the island since Fidel Castro took power in 1959, making it one of the few nations in the heavily-Catholic Latin America to legalize measures like abortion.
Cuba's family planning measures, among other factors, have helped lead to a declining population in the island – something praised by demographers concerned with the ballooning global population but something worrisome for Cuban officials.
"Cuba's 11 million are diminishing due tp both emigration and to low fertility rates resulting from a high percentage of female university graduates, plus decades of economic difficulty, universal health coverage, and legal abortion backing up family planning," Alan Weisman wrote in his book "Countdown."
Follow us on twitter.com/foxnewslatino
Like us at facebook.com/foxnewslatino