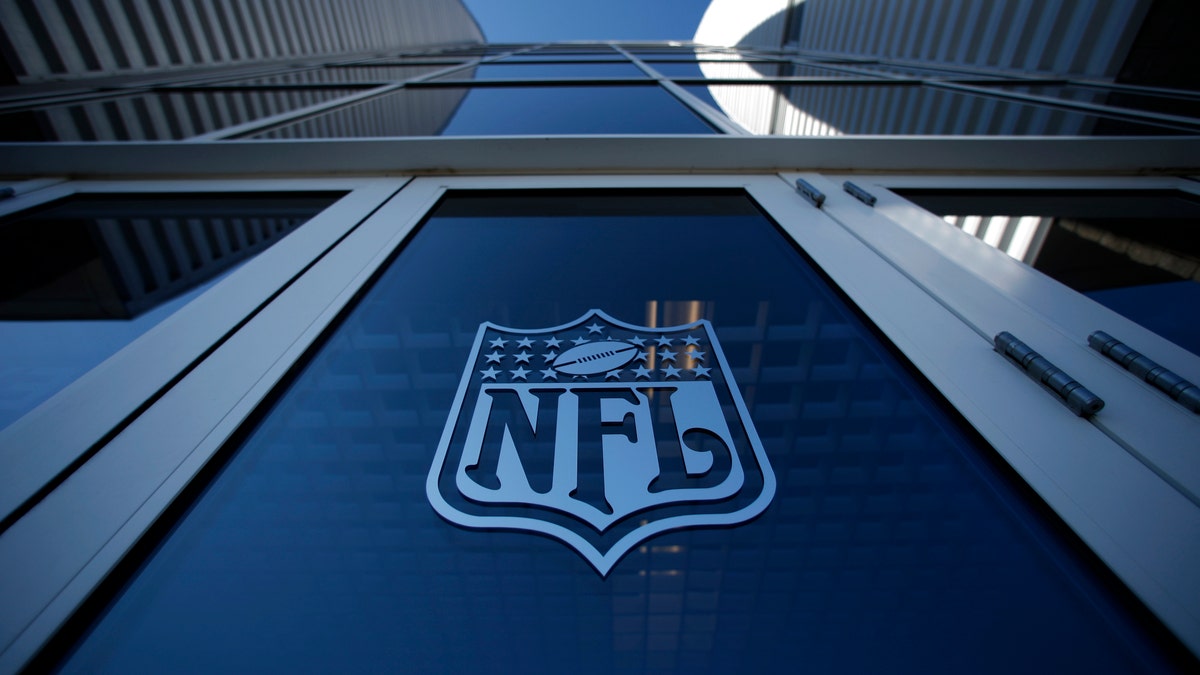 The rate of concussions among NFL players fell 25 percent this season, according to the league, even as injury reporting and trips to injured reserve list rose overall.
Data provided to The Associated Press by the NFL ahead of its annual pre-Super Bowl health and safety news conference Thursday shows there were 111 concussions in games during the 2014 regular season, down from 148 in 2013, and 173 in 2012, a 36 percent drop over that three-year span.
When preseason games, plus preseason and regular-season practices, are included, the 202 concussions this season declined 12 percent from 2013, and 23 percent from 2012. That's despite no new rules meant to protect players' heads.
"Players are changing the way they're tackling," NFL Senior Vice President of Health and Safety Policy Jeff Miller said. "They're changing the way they play the game."
In all, the concussion rate is down to 0.43 per game, Miller said, adding: "You have to play more than two games to get a concussion in the NFL, by those numbers."
A total of 59 concussions were caused by helmet-to-helmet or shoulder-to-helmet hits this season, the league's data says, almost exactly half as many as two years ago.
"With all the technological innovations that we've had over the past few years, I'm surprised the numbers keep going down," St. Louis Rams team doctor Matthew Matava said. "Because you'd think, with more vigilance, you'd see more of any sort of condition."
According to STATS, there were 265 players placed on injured reserve during the regular season in 2014, a 17 percent jump from the 226 the year before.
This season, for the first time, NFL injury data was collected by all 32 teams through electronic medical records, allowing for more comprehensive accounting. That system does a better job of capturing all injuries — from a bruise, say, to a broken leg — according to Christina Mack, an epidemiologist at Quintiles, a clinical research organization that works with the league.
One change is that less-severe injuries, such as a first-degree sprain, are captured more frequently now, she said. Something worse, such as a concussion or torn knee ligament, is just as likely to have been reported under the old setup.
A 15 percent hike in injury reporting from 2013 to 2014 — an increase of about 0.9 per game, on average — is at least in part due to the new system, according to Mack.
"We knew it was going to be up this year, because we transitioned to the electronic medical records," Mack said in a telephone interview, echoing Miller's explanation. "We can't conclude the incidence of injuries is up. We know the reporting of injuries is up."
In December 2013, New England Patriots coach Bill Belichick — whose team plays the Seattle Seahawks on Sunday — said it was "a matter of record, not opinion" that injuries league-wide had been on the rise recently. Belichick blamed a decrease in the number of offseason, preseason and in-season practice sessions and workouts allowed as a main contributor to higher injury totals.
That reduction in practice time was among changes made in an effort to cut down on head injuries after the NFL's concussion policies were criticized by Congress, and thousands of ex-players sued the league. Other safety measures include rules protecting defenseless receivers and barring hitting with the crown of the helmet; revised return-to-play protocols; independent neurologists on sidelines during games; "eye in the sky" monitoring by athletic trainers to make sure in-game injuries aren't overlooked.