Motorcyclist dies after freak accident with umbrella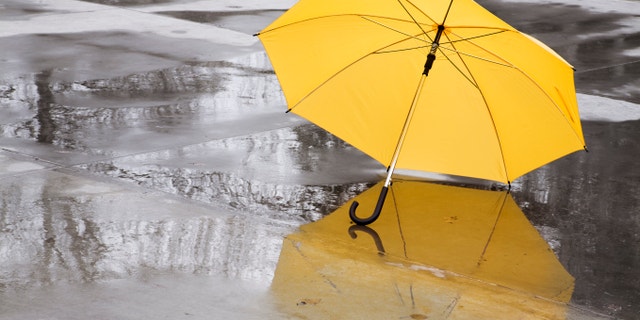 NEWYou can now listen to Fox News articles!
A Chinese woman has reportedly died after an airborne umbrella stand punctured her throat during a motorcycle accident.
Central European News (CEN) reported that the woman, whose name and other personal details weren't disclosed, had been riding on An Shun Road in Lianjiang, in China's Guangdong province.
Somehow, the umbrella stand in question became airborne after being picked up by the wind. Police are investigating the freak accident to determine whether the device impaled her as she was riding a motorcycle, or if the stand broke after hitting the woman then pierced her neck as she fell on it.
Emergency medics quickly rushed to the scene of the accident, but she reportedly died on impact before they could transport her to the hospital for aid.
CEN reported that about 2 million people die worldwide in similar accidents involving umbrellas.