Model Elettra Wiedemann on how to live like an athlete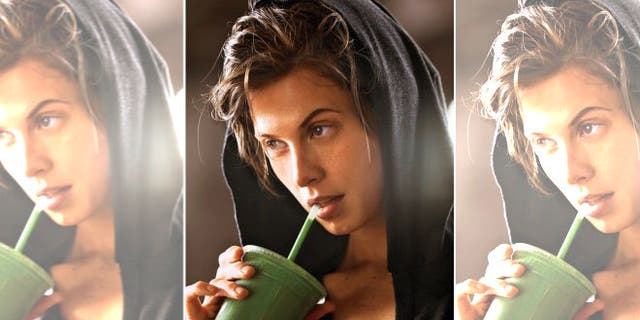 NEWYou can now listen to Fox News articles!
Model Elettra Wiedemann leads a glamorous life. But beneath the fancy clothes is a strong, committed Fit Girl. Her story will inspire you to reach your own goals.
A necessary evil.
That's what our Fit Girl columnist, Wiedemann, 30, thought exercise was two and a half years ago. Then, after watching her dad compete in a triathlon, she signed up for one. At the time, she couldn't do five push-ups in a row. Once she started to train like an athlete rather than a model, her body changed. So did her state of mind. Now fitter, stronger and happier, Wiedemann (she's done five triathlons so far!) shares the best lessons she's learned along the way.
Related: Red Carpet Bodies We Envy
Go bigger.
"I knew training for my first race, an Olympic-distance triathlon in Miami, wasn't going to be easy, but once I decided to do it, I gave it 100 percent. I woke up earlier, cut back on social events and joined a tri team. Someone told me it takes three months to make a habit stick, so I said to myself, 'No quitting for 90 days, even if you desperately want to.' But I never wanted to. In fact, I set a loftier goal of training and competing in a Half Ironman triathlon."
Related: 20 Superfoods For Weight Loss
Be the early bird.
"When you train first thing, nothing can get in the way. Twice a week, I set a 5 a.m. alarm for swim practice. It's always brutal getting up then, but I find it's easier when I don't drag it out. (I have a strict 'no snooze' policy.) I drink coffee and read the paper to rev up, and I'm in the pool by 6:30. By 8, I'm done with a 2.5-mile swim. Lots of people are still just getting going. But my energy and mood are sky-high. I'm like, This day is my b*tch!"
Related: The Ultimate Guide to Flat Abs Fast
Always make your workout win out.
"As a model, I work long, irregular hours, and I travel. A lot. Thinking about my long-term goals (versus short-term gains) keeps me focused. So when I'm busy or tired, my workouts aren't the first thing to go. That's because I exercise for two reasons: my physical well-being and my mental well-being. Without those two things, nothing else can happen in my life. No modeling. No triathlons. No parties. No anything. So even when I'm crunched, exercise is the priority."
Hear your body.
"When I feel like skipping a workout, I ask myself, 'How mad will I be at myself later?' If the answer is 'very,' then I don't skip. If it's 'not at all,' I know those are the times my body is telling me it needs rest. Know that a couple of days off here or there won't kill your dreams. If you take care of yourself, your body will get leaner and fitter in no time. My goal isn't just to have one great workout or even a great week of workouts. It's to have many, many years of feeling this strong."
Accept your greatness.
"Before I became an athlete, I saw my body as something I had to mold and control. But now? Yes, I still wish my abs were tighter, though I don't obsess about them. Instead, I focus on how capable my body is. I've placed in three triathlons. I've ridden my bike 108 miles in one day. I've gone farther and faster, and I'm stronger than I ever thought possible. Think about what your body can do rather than how it looks, and you'll feel empowered in and out of the gym."
Mix it up.
So you can get excited—not bored—by your training schedule. "I think of my weekly workouts as seven playing cards:
• Three cards are cardio.
• Two cards are CrossFit.
• One card is yoga.
• One card is a rest day.
I get to play one card each day of the week. My only rule: I can't do the same activity on back-to-back days."
This article originally appeared on Self.com.