McDonald's to Change Happy Meals to Include Fruit or Vegetables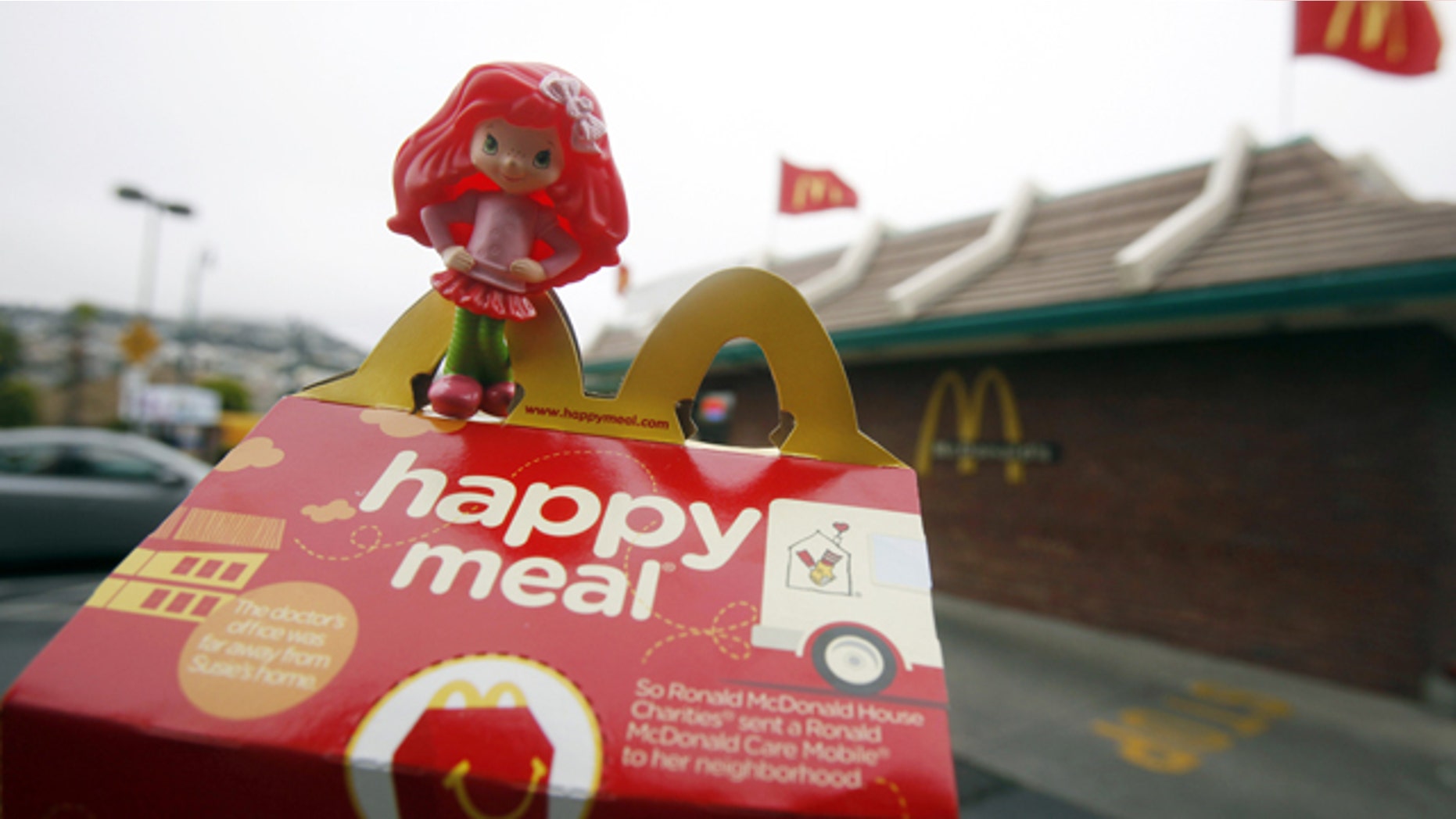 Global fast food giant McDonald's will announce plans Tuesday to provide a serving of fruit or vegetable with every Happy Meal sold in the U.S., the Chicago Tribune reported.
The Chicago-based chain also plans to shrink the portion of fries, beginning in September in some markets, with all 14,000 American restaurants getting the revamped offering by next April, the report said.
McDonald's said it first tried using a serving of fruit or a vegetable as a replacement for the fries in the meal package, but customers rebelled.
"People come to McDonald's and, first of all, they want the choice and the control to be theirs, but their expectation of a Happy Meal does include a fry," Jan Fields, president of McDonald's USA, said. "When we did it without fries, there was a huge disappointment factor."
The Los Angeles Times reported the new French fry holders in Happy Meals will contain 1.1 ounces of potatoes, down from 2.4 ounces.
While apple slices will often be the healthy side dish, other options may be carrots, raisins, pineapple slices or mandarin oranges, depending on the time of year and the region in which they are being served, Fields said.
Click here to read more from the Chicago Tribune.