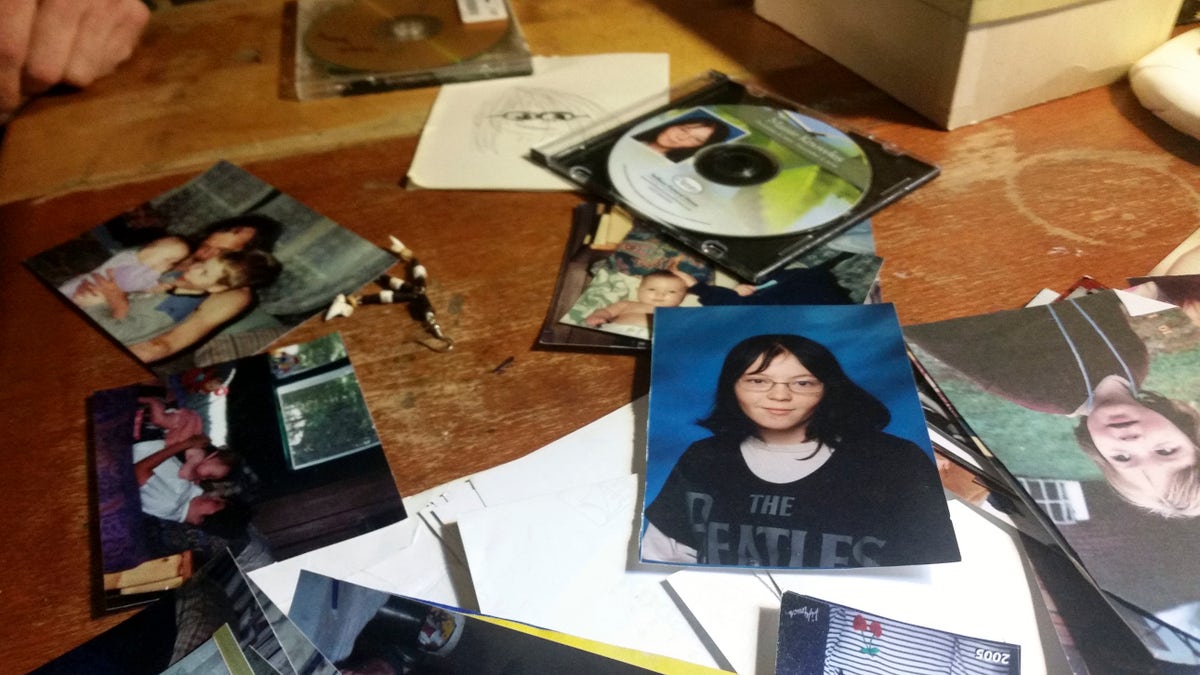 PORTLAND, Maine – The nation's juvenile detention centers are largely ill-equipped to handle transgender teens, leaving them vulnerable to bullying, sexual assault, depression and suicide, advocates say.
Young transgender people are too often sent to girls' or boys' lockups based on their anatomy, not their gender identity, and can end up suffering psychologically and getting picked on by other inmates or staff members, according to advocacy groups. Even when they are assigned to detention centers that correspond to their gender identity, they are often victimized.
"There are many systems that are basically clueless as to what the best practice should be, and they end up mistreating transgender girls particularly, just placing them in hallways or handcuffing them to desks," because the institutions don't know where to house them, said Flor Bermudez, detention project director at the Transgender Law Center.
Maine plans to review its practices after a 16-year-old transgender boy charged with setting fire to his house killed himself while on a suicide watch in a girls' unit in the Portland area. The current policy is to house transgender juveniles on a case-by-case basis and not by anatomy alone, in accordance with federal standards.
Michelle Knowles said that her son, Charles, was sad to be in with the girls and that he also struggled with depression, symptoms of schizophrenia and other psychological problems.
"Some of these issues are relatively new to a lot of the people working in the settings," said Shannon Wilber, youth policy director at the National Center for Lesbian Rights, which also works on behalf of transgender people. She said there is "a lot of ignorance and misconceptions around transgender people."
Anne Nelsen, president of the Juvenile Corrections Council, a national organization for juvenile-justice professionals, said in the industry's defense that some juvenile systems are overcrowded and understaffed, lacking clinicians and others adequately trained in dealing with transgender teens.
Nelsen said the profession is still learning.
"Transgender youth are no more common than they ever were, we're just more aware of them," she said. "Students are aware and families are, too. What facilities are seeing now are more transgender youth who are coming out as transgender youth."
The U.S. Justice Department last spring issued a reminder that under the Prison Rape Elimination Act, transgender inmates, including minors, can't be assigned housing based solely on their genitalia. Prisons are supposed to take into account such factors as how much danger these inmates face and their own view of where they belong and where they would be safest.
Advocates say juvenile centers too often put transgender youth in solitary confinement for their own safety. But the federal standards prohibit routine use of solitary for LGBT prisoners and require detention centers to look for alternatives, such as single-person cells within the general population.
One 19-year-old transgender woman told The Associated Press that during two years in juvenile detention centers and a halfway home in Texas, she was housed with boys and repeatedly victimized.
"I constantly told them I don't feel comfortable with being who I am while being around a bunch of boys," said the young woman, who spoke on condition of anonymity after receiving death threats.
She said she went to the hospital twice after being jumped in a secure unit. The first time, other inmates broke her nose, and the second time, they stomped on her and knocked her unconscious, she said. She said that she attempted suicide several times.
"We're constantly having to fail, education-wise, because we have to pay attention to our surroundings at every second of every day, because we don't know who's probably trying to shank us," said the young woman, who had a history of assault charges and was put in juvenile detention at about 16 after threatening to harm her mother.
The Texas Juvenile Justice Department did not respond to a request for comment.
Activists complain also that some mental health professionals in these institutions are not trained in dealing with transgender issues. And policies vary from state to state on whether transgender juveniles are entitled to hormone therapy or other gender-transition treatments behind bars.
Suppressing someone's gender expression, inside prison or outside, can worsen psychological problems such as depression, anxiety and gender dysphoria, the distress of feeling that one's body doesn't reflect one's gender, Bermudez said.
No one appears to collect data specifically on assaults or suicides among transgender juvenile inmates. Even statistics on how many transgender youths are behind bars are scant, though they are believed to make up an outsized share of the nation's more than 500,000 juveniles in lockup annually.
A recent study in the Journal of Gender, Social Policy & the Law found that 12 percent of youths in detention halls are transgender or gender-nonconforming, meaning they don't dress and act in conventionally masculine or feminine ways. Experts say the percentage of transgender youth in the general population is believed to be far lower than that.
Some state or local governments have adopted solid, fair policies, Wilber said. Santa Clara County in California, for example, says transgender youth can have recommended transition-related treatments, including hormones.
Massachusetts, unlike many other states, explicitly allows transgender youth to wear binders to compress their breasts, or breast-like inserts under their shirts. Also, the state holds monthly reviews of where each transgender inmate is being housed.