Judge may decide Wednesday where Charlie Gard will die
First, a British judge told a dying baby's parents they could not take their child to the U.S. for experimental treatment. On Wednesday a judge may tell them the infant cannot die at the family's home in London, but in a hospice instead.
At a hearing in London, a British high court judge is scheduled to decide where the life of 11-month-old Charlie Gard will end.
Officials at the London hospital where the brain-damaged infant is receiving care say that life-support treatment cannot be done in a practical manner in the home of the infant's parents. They prefer that he be moved to a hospice facility instead, the BBC reported.
NEUROLOGIST BACKS FAMILY'S FIGHT TO OVERTURN TEEN'S DEATH CERTIFICATE
Doctors at the hospital noted that the ventilator the baby needs cannot fit through the front door of the parents' home.
Charlie has a rare disorder called encephalomyopathic mitochondrial DNA depletion syndrome, which has also robbed him of the ability to use his arms and legs.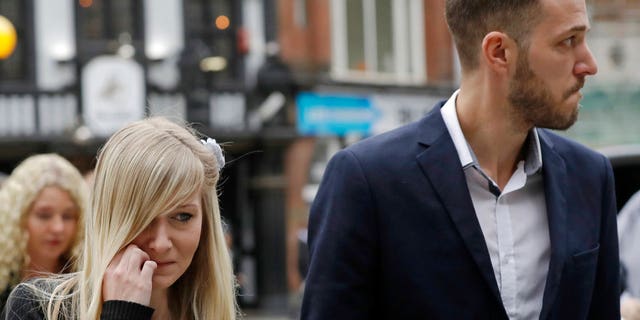 The chances of Charlie being able to go home were slight, according to the court's Family Division.
The child's mother, Connie Yates, expressed her frustration Tuesday, as the BBC reported.
NAVY SEAL EMBRACES WIFE FOR FIRST TIME SINCE TRAGIC ACCIDENT
"We promised Charlie every day we would take him home," Yates said. "It seems really upsetting after everything we've been through to deny us this."
As Fox News has reported, the case has drawn international attention, with Charlie's parents receiving support from Pope Francis, President Donald Trump and some members of the U.S. Congress.
U.S.-based pro-life activists flew to London to support Charlie's parents, and the case has become a flashpoint for opposing views on health-care funding, medical intervention, the role of the state and the rights of the child.