Heart hospitalizations may spike days after snowstorms pass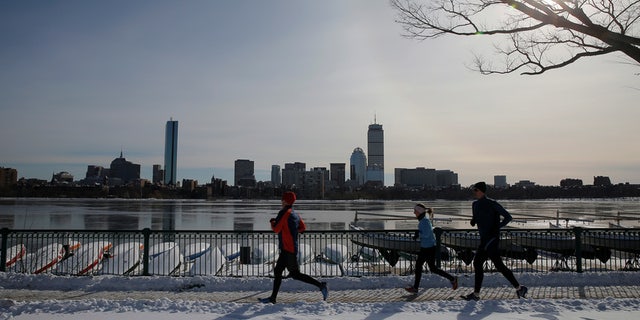 Hospitalizations for heart problems may drop the day of a major snowstorm then climb above average in the aftermath, a U.S. study suggests.
Over five winters in Boston, Massachusetts, researchers found that admissions for health issues like abnormal heart rhythm and heart attacks were 32 percent lower on the day of a major storm than on days without snow.
But two days after a major snowfall, patients were 22 percent more likely to be admitted to the hospital for cardiovascular disease than on days without snow. During major storms in the study, at least 10 inches of snow accumulated.
"One explanation for the dip in cardiovascular disease admissions on the day of the storm could be that the individuals most susceptible to cardiovascular events or falls tend to stay inside during the most severe weather conditions, and therefore would not be exposed to the health hazards posed by these conditions on the day of the storm," said lead study author Dr. Jennifer Bobb, of the Group Health Research Institute in Seattle.
"It's also possible that individuals may delay going to the hospital during high snowfall days, especially when there is a declared snow emergency or travel ban, leading them to come to the hospital in the next few days instead," Bobb, who worked on the study as a researcher at Harvard University in Boston, said by email.
Previous research has documented the potential for people to face an increased risk of heart attacks and other cardiac problems after storms, often due to overexertion while shoveling show, researchers note in the American Journal of Epidemiology.
For the current study, Bobb and colleagues wanted to see how the odds of hospital admissions for heart problems, weather-related issues like frostbite and injuries like falls fluctuated before, during and after storms.
Besides looking at the timing of hospital admissions relative to when the storms hit, researchers also looked at how heavy snowfall versus moderate snow accumulation of just 5 to 10 inches influenced the number of people who arrived and what ailments brought them in.
They examined data on about 433,000 adults hospitalized at the four largest hospitals in Boston over five winter seasons from November 2010 to April 2015. Out of 906 days studied, 110 had low snowfall of less than 5 inches, 11 had moderate snowfall and 10 had heavy snowfall.
On heavy snowfall days, cold weather related admissions for things like frostbite increased by more than four-fold compared with days it didn't snow. Admissions related to cold exposure remained higher than average for five days after storms.
Admissions for falls were 18 percent higher about six days following a moderate snowfall than when it didn't snow, the study also found.
"Increased exposure to cold, which could be due to spending time outside shoveling snow or other activities, as well as icy and uncleared sidewalks and roadways, seem to be likely suspects for explaining the increase in cold-related admissions and falls requiring admission," Bobb said.
Limitations of the study include the reliance on data from a single location in Boston to assess the amount of snowfall, which can vary across the city, the authors note. The study also didn't examine other outcomes that might be influenced by winter weather, such as emergency department admissions or clinic visits.
Still, the spike in cardiac admissions two days after major storms makes sense because it can take the body a couple of days to react to the cold, said Dr. Yihai Cao, a researcher at the Karolinska Institute in Stockholm, Sweden, who wasn't involved in the study. Metabolic changes can start happening when the body is exposed to cold that can exacerbate cardiovascular disease, Cao said.
"As for a dip of cardiovascular disease on snowstorm days, I think that this is due to inconvenience of traffic situation," Cao added by email. "Patients would bear their symptoms at home on those days and there is no clear scientific rationale."