Going Green in the Operating Room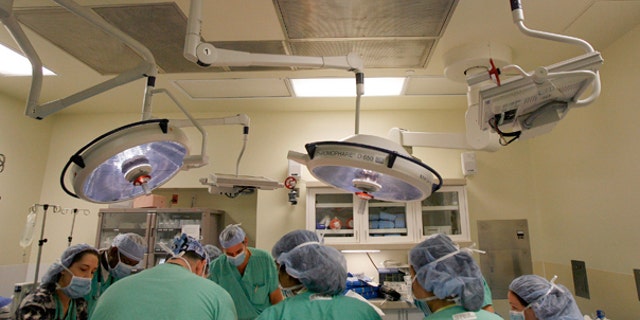 A study released Monday has found ways to reduce hospitals' carbon footprint and save money for patients.
Johns Hopkins researchers have identified strategies for more environmentally friendly practices in hospitals that could reduce health care costs according to a press release from the hospital.
Experts say health care facilities are second only to the food industry in contributing to waste products in the United States, producing more than 6,600 tons per day and more than 4 billion pounds annually. Operating rooms and labor-and-delivery suites make up 70 percent of total hospital waste.
Among the waste is sterilized equipment that is opened and never used, inefficient high-energy overhead lights and trash thrown in "medical waste" bins that could be disposed of in an inexpensive way.
"There are many strategies that don't add risk to patients but allow hospitals to cut waste and reduce their carbon footprints," study author Dr. Martin A. Makary, an associate professor of surgery at the Johns Hopkins University School of Medicine said in a press release. "If we're going to get serious as a country about being environmentally conscious, we need to look at our biggest institutions. When an individual decides to recycle or dispose of waste differently, it has an impact. But when a hospital decides as an organization to go green, the impact is massive."
Researchers identified the top five ways of making operating rooms "greener": reducing and segregating operating room waste, recycling single-use medical devices, making environmentally conscious purchasing choices, managing energy consumption and managing pharmacy waste.
Makary said the amount of medical waste could be reduced by more than 30 percent solely by proper waste separation.
The team emphasized that none of the waste reduction techniques compromise patient safety.
The findings were published in the February issue of the Archives of Surgery.
Click here to read the full study.