E. coli outbreak possibly linked to Panera Bread in NJ
At least six cases of E. coli in New Jersey may be tied to a local restaurant and are being investigated, health officials said Thursday.
"The Warren County Health Department and state Health Department are investigating a cluster of E. coli cases" potentially from "local Panera Breads," said Sarah Perramant, public health epidemiologist in Warren County, as quoted by NJ.com.
Perramant cautioned that Panera Bread has not been definitively determined to be the source.
A manager at the Phillipsburg, N.J. Panera restaurant being eyed declined to comment to NJ.com.
Fox News' email to the Panera Bread parent company press site was not immediately answered.
The state Department of Health said they are looking into a "cluster" of cases in four counties: Hunterdon, Middlesex, Somerset and Warren.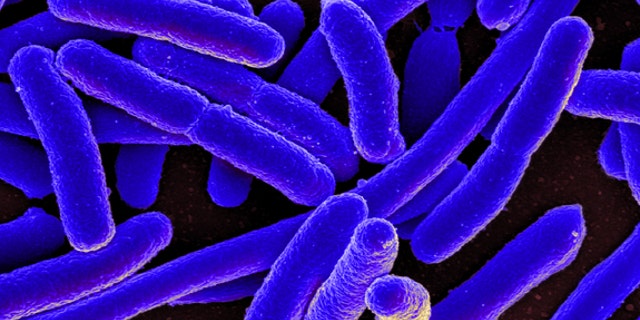 EXPERTS WARN AGAINST ROMAINE AFTER E. COLI OUTBREAK IN US AND CANADA
Most varieties of E. coli (Escherichia coli) are harmless or cause relatively brief diarrhea, according to Mayo Clinic, but a few particularly nasty strains can cause severe abdominal cramps, bloody diarrhea and vomiting.
Healthy adults usually recover from infection within a week, but young children and older adults have a greater risk of developing a life-threatening form of kidney failure called hemolytic.
State officials said they are collecting evidence and doing tests, and that the investigation is ongoing.
CALIFORNIA BOY CONTRACTS E. COLI AFTER SWIMMING IN POPULAR LAKE
"It is very early in the investigation," Department of Health spokeswoman Donna Leusner said to myCentralJersey.com. "Two of the six [cases] were from Somerset County with the other four from the other Central Jersey counties."
"They could have eaten at several restaurants, at home or eaten food purchased at a supermarket. Sometimes the source of the food that made people sick is never determined," said New Jersey epidemiologist Dr. Tina Tan in a local radio interview.
Symptoms of E. coli infection typically begin three or four days after exposure to the bacteria.