Conjoined twins successfully separated in 10-hour long operation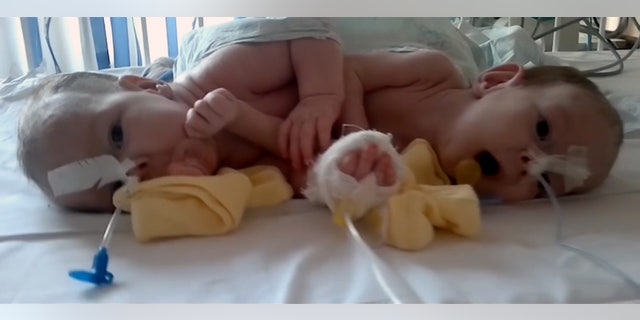 NEWYou can now listen to Fox News articles!
A pair of Russian twins who were born joined at the midriff and sharing a single liver have been successfully separated after a 10-hour surgery that involved 20 surgeons. Alisa and Alina were born weighing a combined 12 lbs., 8 oz., in May in Novosibirsk in Russia's south-central Novosibirsk Oblast region, Central European News (CEN) reported.
The surgery to separate the girls took place at the Moscow Filatov Hospital, which has successfully separate two other pairs of conjoined twins, CEN reported. Chief surgeon Alexander Razumovsky told the news agency the girls are doing well and suffered no complications during the procedure.
"The doctors were afraid that they might harm the girls' liver. It could have been fatal for them," Irina Vladimirovna, a hospital spokeswoman, told CEN.
However, Razumovsky said the only difficulty anaesthetists faced was that the girls shared a cardiovascular system.
It is not yet known when the girls will be released from the hospital.