Cheerleader asks autistic friend to prom with cookie cake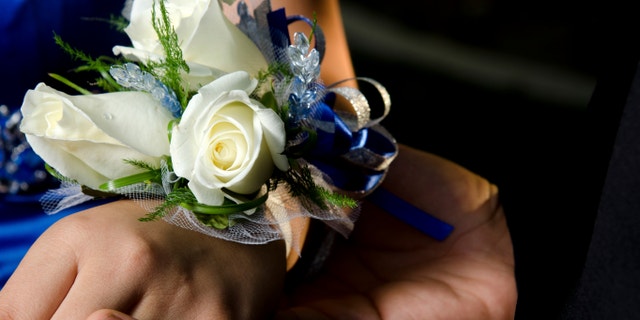 NEWYou can now listen to Fox News articles!
A Florida cheerleader created a "promposal" using a cookie cake to ask her friend from her school's special education classroom to the big dance.
In a video taken Friday, January 29, Mikal Bartosik, 17, comes into the classroom and shows Jonathan, 18, the cake, which he reads: "Will you go to the prom with me?" The boy immediately answers "Yes!" and jumps around the room in joy. Bartosisk asks the teen, who is on the autism spectrum, for a hug and the classroom erupts in applause.
"It was like something you see in movies," Jeanne Ladner, Park Vista High School's speech pathologist and cheerleading coach, told the Palm Beach Post. "I cried."
Bartosik and Jonathan (whose last name was not released by the school district) became friends last year when she started eating lunch with a group of special education students, the Palm Beach Post reported.
Other students criticized her for sitting with "those weird kids' but she made it a teaching lesson.
"I told them they just have different social issues, different ways of communicating," she told the newspaper. "Besides, once you get to know them, they're not that different and they're way nicer than kids without disabilities."
The track star had been thinking about taking one of the special ed boys to the Lake Forest, Fla., school's prom, for two years, but decided to take action when she found out none of the special ed students went to last year's prom.
Knowing Jonathan— who she called sweet, friendly and very social—wanted to go to prom beat taking a random guy, she said, adding that it's not a charity date.
"Personally, I think this is going to be the most special prom for me because I'll be making someone else happy," she told the newspaper.
"Don't get me wrong, I'm not getting a crappy dress and just winging it," Bartosik told the Palm Beach Post. "I'm going all out for this boy. I'm going to make him look really good."
Park Vista's prom will be held April 9.