Good Samaritan finds, returns stolen bike belonging to teen with special needs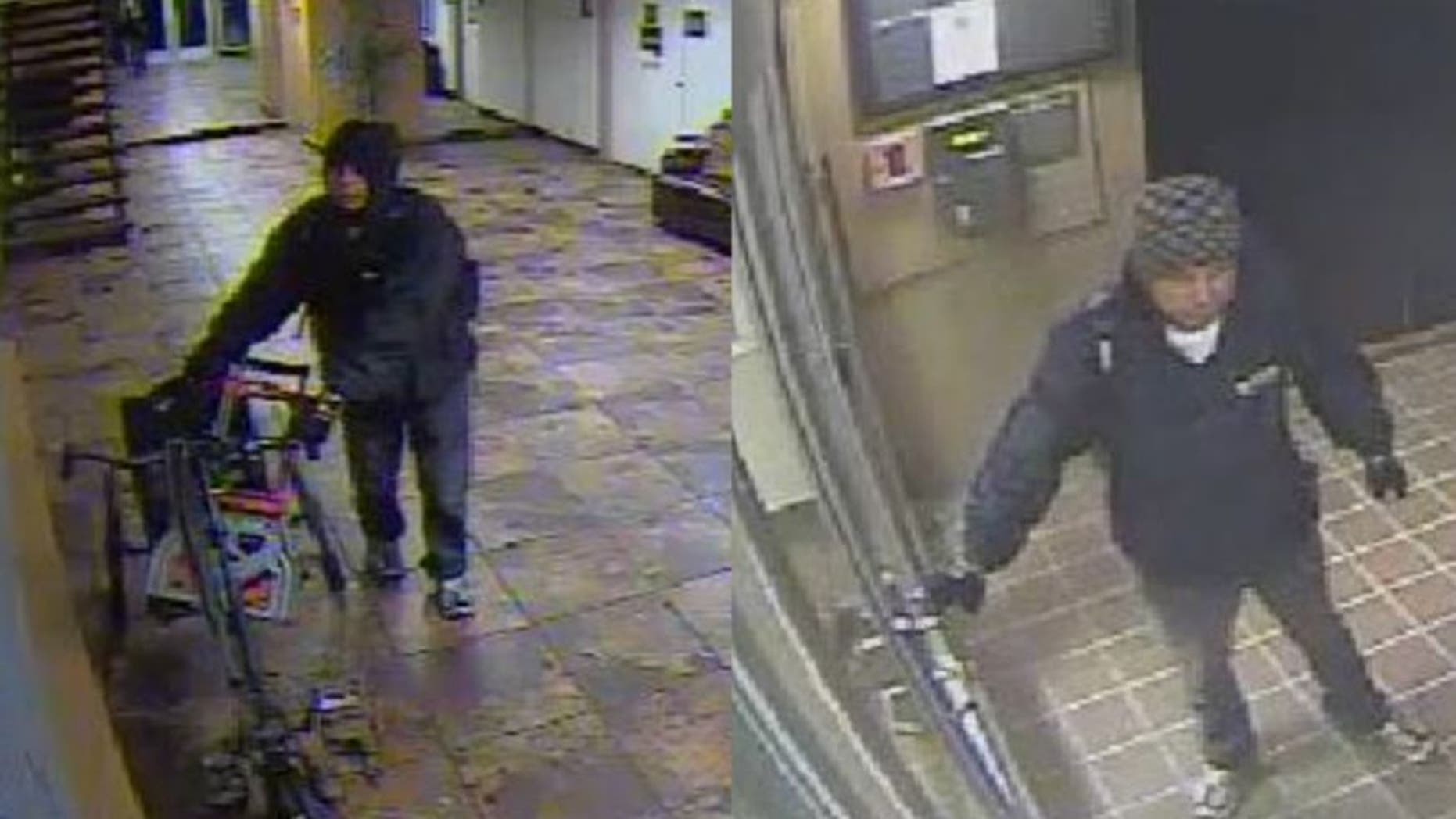 A good Samaritan found and returned a stolen bike Thursday that belongs to a California teen with special needs.
ABC 7 reported earlier this week that the bike, which belongs to 13-year-old Damian Jeffries, of Burbank, Calif., had been stolen Saturday evening. Jeffries uses the $5,000 custom-made hand-and-foot bike because he has cerebral palsy, a chronic condition that affects body movement and muscle coordination.
"Who would steal a handicapped kid's bike?" Jeffries told the news station Wednesday.
Surveillance video from Wednesday shows the thief walking through the lobby door of a building on Riverside Drive.
Thursday, abc7.com reported that a good Samaritan who had seen reports of the missing bike noticed it on the side of the road in Silver Lake, a central and northeastern part of Los Angeles that's about 10 miles south of Burbank.
The woman, who wasn't identified by name, reportedly loaded the bike into her vehicle's trunk and called police, who then gave the bike back to Jeffries.
Police are still searching for the thief.
Allesha Jeffries, Damian Jeffries' mother, previously told abc7.com that the bike helped her son feel more normal. Jeffries was born premature and has struggled with cerebral palsy all his life, but the young boy had defied the odds to enjoy everyday activities like children without the muscle disorder— such as bike riding with the help of the device.
"It did make me feel like a normal kid because, like, almost every kid rides a bike or a skateboard," Jeffries told the news station.