CDC warns of more instances of Legionnaires' disease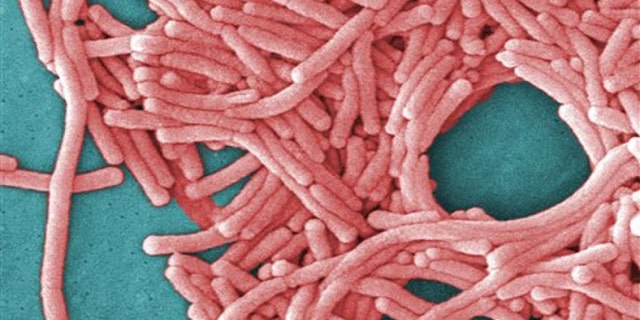 NEWYou can now listen to Fox News articles!
ATLANTA—Instances of Legionnaires' disease—a severe, sometimes fatal pneumonia—are growing in the U.S., often because hotels long-term care facilities and hospitals haven't taken enough steps to ensure their water is clean, according to a report issued Tuesday from the U.S. Centers for Disease Control and Prevention.
"Almost all Legionnaires' disease outbreaks are preventable with improvements in water systems management," CDC Director Tom Frieden said Tuesday.
The CDC reviewed 27 building outbreaks of Legionnaires' disease from 2000 to 2014 at hotels and resorts, long-term care facilities, senior living facilities and hospitals. The CDC investigators found that workers had not used enough disinfectant, didn't change filters often enough, or didn't monitor their water pipes and storage areas properly, leading to the outbreaks.
Showering with infected water was a leading source of contamination, as well as air-conditioning, hot tubs, and, in one case, a decorative fountain, according to the report.
Dr. Frieden urged building managers across the country to set up plans to figure out where the disease might grow and take steps to reduce it.