Can a newly-discovered chemical eliminate cavities?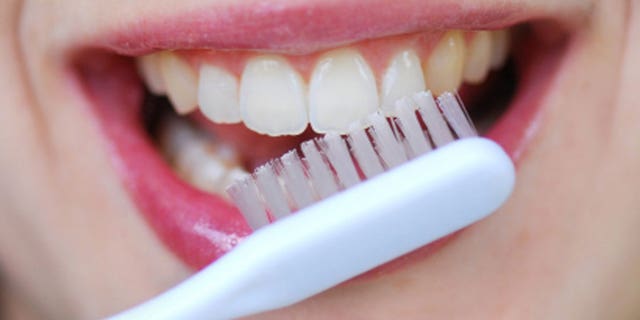 Scientists report they may have discovered a chemical that makes teeth cavity-proof, potentially eliminating the need for costly and painful fillings in the future, Chile newspaper Diario Financiero reported.
Researchers Jose Cordova from Yale University and Erich Astudillo from the Universidad de Santiago in Chile, who discovered the chemical, said it is able to eliminate the cavity-producing bacteria Streptococcus mutans in as little as 60 seconds. They called the chemical Keep 32 – because there are 32 teeth in the human mouth.
According to Astudillo, the chemical could be incorporated into a variety of products ranging from toothpaste and mouthwash to gum and candy.
He and Cordova estimated Keep 32 could be on the market in 14 to 18 months if it proves successful in human trials. They have filed a patent in the U.S. for the product, which they hope to license to hygiene-oriented corporations such as Colgate or Procter & Gamble, Astudillo said.
However, Dr. Gerald Curatola, clinical associate professor at New York University College of Dentistry and Fox News contributor, cast doubt on Keep 32's potential, saying Cordova and Astudillo were basing their approach to cavity prevention on "an outdated science of killing bugs."
"What we know now is our skin, our eyeballs, our hair, even our entire digestive tract, is lined with a protective biofilm made up of billions of bacteria," Curatola said. "The approach of killing germs is a failed approach that led to the overuse of antimicrobials and antibiotics. It's important not to continue to pesticide approach, but rather to promote microbial homeostasis."
According to Curatola, the most important factor in preventing diseases, including oral diseases, is keeping these bacterial biofilms in balance, rather than targeting specific 'harmful' organisms. "The interesting thing is I've spent 20 years researching the oral biofilm and learned the same bacteria that causes diseases and disturbances, such as Streptococcus mutans, is that these same bacteria that can cause decay are benign when everything is in balance."
To effectively prevent tooth decay, Curatola recommended avoiding harsh detergent toothpastes and alcohol-based mouthwashes, which disturb the balance of the oral biofilm, eating a healthy diet high in 'alkalizing' green foods and low in acidic foods such as refined carbohydrates, sugar and soda, and eating anti-inflammatory foods because inflammation causes profound effects on all organ systems in the body and can relate to gum disease and tooth decay.
"When you start looking into preventing disease, there is no magic bullet," Curatola said. "What we really have to look at is ways to understand important symbiotic role between man and microbe."
Click for more from Diario Financiero (in Spanish).
FoxNews.com's Alex Crees contributed to this article.