Baby whose mother chose to give birth over chemotherapy dies
A Michigan baby who was born at 24 weeks gestation after her mother fell into a coma while suffering from brain cancer has died, her family members said. Life Lynn DeKlyen died Wednesday at University of Michigan Hospital in Ann Arbor, less than two weeks after her mother's death.
Sonya Nelson annouced her niece's death on the "Cure 4 Carrie" Facebook page, where relatives were keeping supporters updated on the infant's health.
"It is with great sadness and a absolutely broken heart that I tell you Life Lynn passed away last night," Nelson posted on Thursday. "Carrie is now rocking her baby girl. I have no explanation of why this happened, but I do know Jesus loves us and someday we will know why. The grief we feel is almost unbearable, please be praying for our family."
WOMAN WITH BRAIN CANCER WHO CHOSE BABY INSTEAD OF CHEMOTHERAPY DIED
Relatives said Life had been doing better than expected after being born prematurely at 1 pound, 4 ounces. Nelson told The Associated Press the baby had good and bad days at the hospital, but "took a turn for the worse" this week.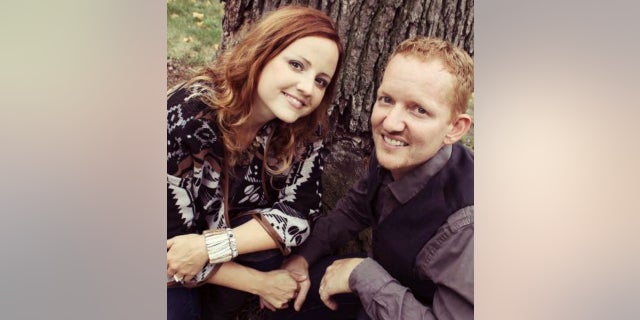 "We don't have any answers," Nelson said, adding "the cards were kind of stacked against her" after being born just shy of 25 weeks into DeKlyen's pregnancy.
"Maybe Carrie needed her," Nelson said. "It is comforting for us to know that she went home to be with Carrie."
Carrie DeKlyen declined to undergo chemotherapy for her brain cancer because it would have ended her pregnancy. DeKlyen's last wish was to give birth to her sixth child, via emergency cesarean section. She died three days after giving birth.
Her husband, Nick DeKlyen, has said their decisions were rooted in their Christian faith.
DOCTOR GOES INTO LABOR WHILE DELIVERING PATIENT'S BABY
"My wife loves the Lord and she loves her children more than anything," Nick DeKlyen said after his wife's death.
"It's painful," he added. "But this is what she wanted. She wanted to protect this child."
The DeKlyens are from the western Michigan city of Wyoming. They have five other children whose ages range from 2 to 18 years old.
"Our deepest sympathies go to the DeKlyen family during this time of sorrow," hospital officials said in a statement. "Our team is saddened by the losses of Carrie and Life, and we hope their friends and family can find comfort and peace from their memories."
The Associated Press contributed to this report.