After mastectomy, breast reconstruction may boost body image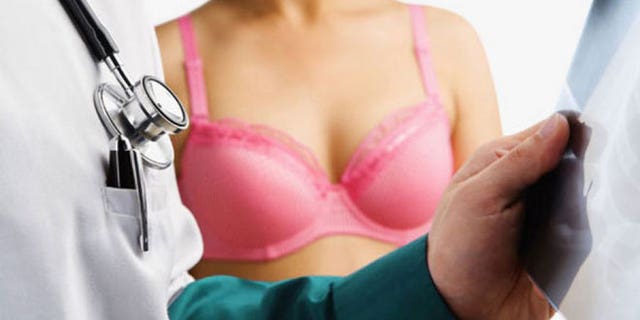 Women who get breast reconstruction right after a mastectomy may feel this helps improve their body image and overall quality of life, a small U.S. study suggests.
Most of these women said their new breasts were just as essential to their sexuality, femininity and relationships as the original ones, the study found.
"Breasts are one of our defining external sex characteristics and are often a focal point for both women and those sexually interested in women," said Dr. Lisa Schneider, a surgeon at the Institute for Advanced Reconstruction in Jersey City, New Jersey.
Even though other research has found similar results, the current study should add to the evidence supporting breast reconstruction and remind surgeons performing mastectomies to discuss this option with patients, Schneider, who wasn't involved in the study, said by email.
"Studies like this only emphasize how important it is to offer the opportunity for breast reconstruction to any patient who is medically fit for surgery," Schneider added. "One aspect of sexuality is feeling in control of your body, and the ability to actively choose breast reconstruction is certainly part of that sense of control."
Most women with breast cancer have some type of surgery - either a lumpectomy that removes malignant tissue while sparing the rest of the breast or a mastectomy that removes the entire breast. After surgery, many of them also receive chemotherapy to destroy any remaining abnormal cells and reduce the risk of cancer coming back.
Many women who get a mastectomy don't immediately get breast reconstruction, however, sometimes due to a mistaken belief that this might be linked to higher complication rates or delay detection of cancer recurrence in the future.
For the new study, Dr. Albert Losken and colleagues at Emory University in Atlanta surveyed 96 women who did opt for immediate breast reconstruction to see how they felt about their quality of life after the procedure. Women answered each question on a 5-point scale ranging from strongly agree to strongly disagree.
After reconstruction, 86 percent of women felt their breasts were as important to their self-confidence as they were before the procedure, while 84 percent said the same thing about their femininity and 62 percent said this about their sexuality.
Women over 50 years old were more likely than younger women to disagree that their breasts were a significant part of their femininity, the study also found.
Obese women were more likely than those who weren't obese to disagree that their partner's view of their breasts affects their self-confidence.
Participants who weren't obese and women who had major complications were more likely to agree that nipple reconstruction improved their sexual confidence.
Aside from its small size and focus only on women who did chose immediate breast reconstruction, another limitation of the study is that researchers only asked women how they felt after surgery. This made it impossible to gauge whether women felt differently about their breasts after reconstruction than they did before they had a mastectomy, the authors note in the Annals of Plastic Surgery.
"Given that all of these women had opted to have reconstruction, it is not at all surprising that they valued having a breast mound," said Dr. Anees Chagpar, director of The Breast Center at Smillow Cancer Hospital at Yale-New Haven in Connecticut.
"Nonetheless, I think the key point here is that women who choose reconstruction often do so because they feel that their breasts are important in terms of their femininity, sexuality and body image," Chagpar, who wasn't involved in the study, added by email. "That reconstruction can help maintain some sense of normalcy for these women is well known."