Rates of immediate breast reconstruction in US vary by age, race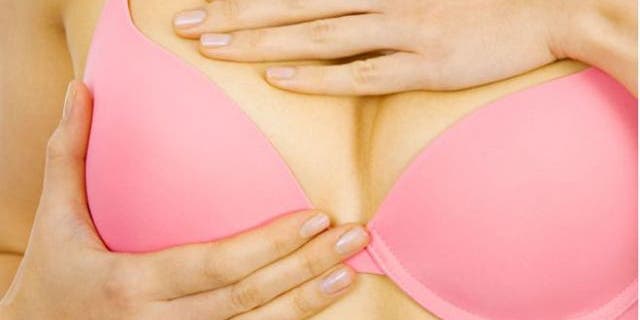 Younger white women are most likely to get immediate breast reconstruction when they have a mastectomy for breast cancer, while rates are lower for those over age 45 and those who are not white, according to a new study.
"We know that breast reconstruction is thankfully gaining momentum, though historically the numbers were very low," said lead author Dr. Paris Butler of the University of Pennsylvania Health System in Philadelphia.
Past research hinted that some breast cancer patients aren't being referred to plastic surgeons if the primary physician didn't think they were healthy enough, he said. But race is not an independent predictor of surgical complications, so women of every race should be referred to plastic surgeons equally, he said.
"We eliminated the misconception that these operations were less safe in women of color," Butler told Reuters Health.
"No woman, unless critically ill, should undergo mastectomy without consultation with a plastic surgeon," Butler said.
Researchers used national surgery datasets to study more than 48,000 women who had mastectomy only, or mastectomy with immediate breast reconstruction between 2005 and 2011. Overall, immediate reconstruction rates rose from 26 percent of women in 2005 to 40 percent in 2011.
Women of minority race, over age 45, or with a diabetes diagnosis were less likely to get immediate reconstruction, even though they were not more likely to have surgical complications within 30 days, the researchers found.
More than half of women under age 45 had immediate reconstruction, compared to 11 percent of those aged 65 and older. About 35 percent of white women had immediate reconstruction, compared to 33 percent of Latina women and 24.6 percent of African American women, according to the results in the American Journal of Surgery.
"It's great that there's been increased use in immediate breast reconstruction, but there are disparities," said Dr. Amy Alderman, former director of the cosmetic surgery program at the University of Michigan in Ann Arbor and now in private practice in Atlanta, Georgia.
For many older women, breast reconstruction may not be a top priority, said Alderman, who was not part of the new study. But in other cases, a doctor may assume an older woman is not interested and fail to give her adequate information about the surgery, she said.
"A lot of times race is tied to socioeconomic status, and patients of low socioeconomic status don't have the same access to health care," Alderman added.
Some general surgeons still do not refer breast cancer patients to a plastic surgeon on initial diagnosis, which may have to do with plastic surgeon availability in the area or at the specific medical center, she said.
"Poorer patients without the educational background or resources are totally at the mercy of the people taking care of them," she said. "Hopefully they will run into somebody who will tell them about reconstruction and help them along."
Financial resources should not be a barrier to surgery, as breast cancer reconstruction must legally be covered by all insurers, Butler said.
"If they have insurance at all they are able to get breast reconstruction," he said.
And immediate reconstruction avoids the psychological stress of living for a period without a breast, and body image can have a big impact on quality of life, said Dr. Andrea Pusic of Memorial Sloan Kettering Cancer Center in New York, who was not part of the study.
"We used to think women shouldn't have reconstruction immediately, we should treat the cancer first," but in the vast majority of cases immediate reconstruction is just as safe as later reconstruction, she told Reuters Health.
If she does not have reconstruction immediately, a woman may wait one to two years, and come back in with more extensive scarring, Pusic said.
"Breast reconstruction is not for everyone, immediately or delayed, but the choice is for everyone," she said.
There is still work to be done across the board to ensure that all women, regardless of age or race, are presented with that choice, Pusic said.