99-year-old runner sets world record in 100-meter dash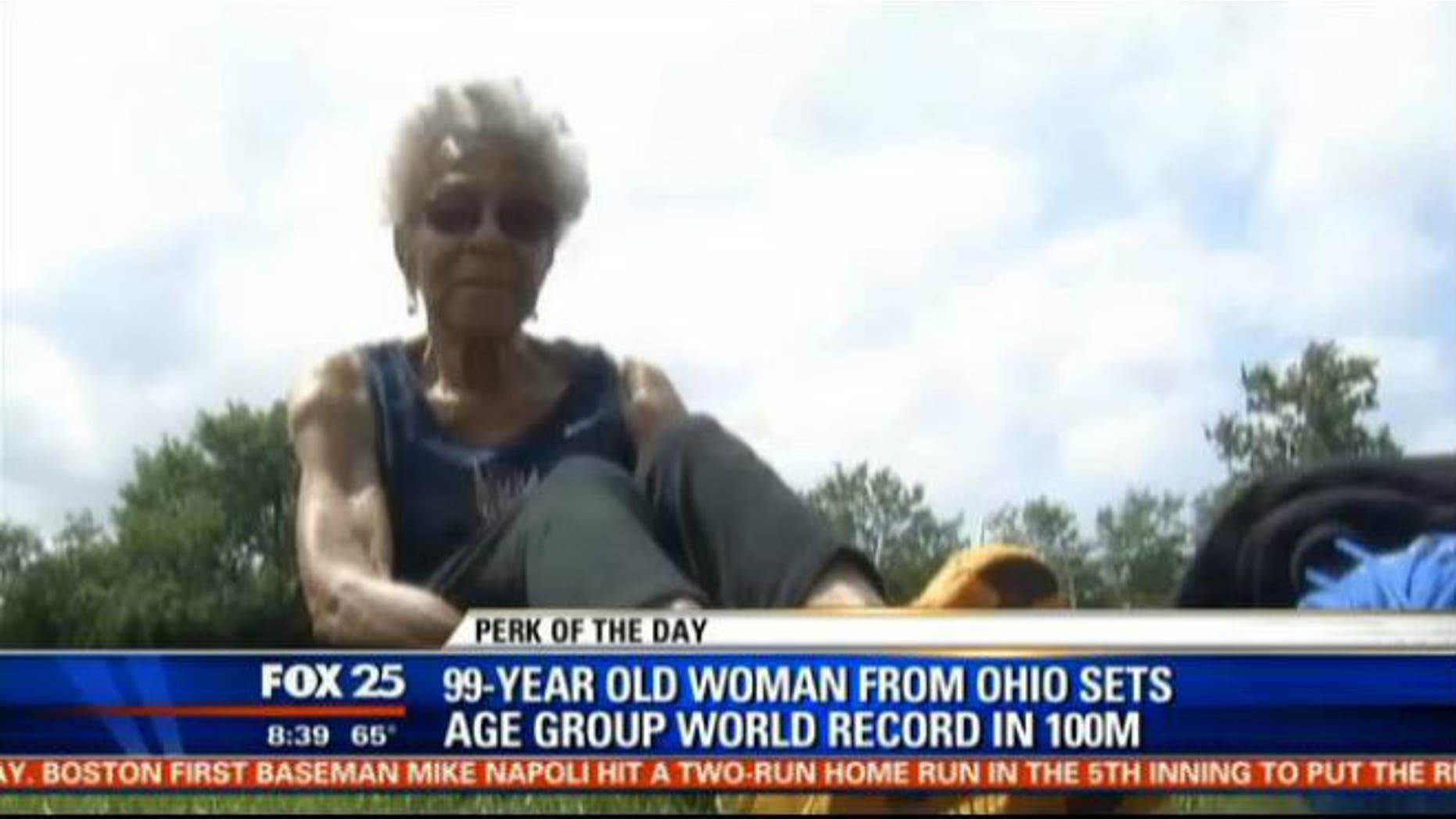 Akron, Ohio – A great, great grandmother made history on the track this week.
Ida Keeling, 99, set a world record Tuesday at a track event in Akron, Ohio. Keeling's time of 59.80 seconds in the 100-meter dash is a world record for her age group.
Keeling started running in 1967 and has no plans to stop. She also says her doctor has told her for two straight years that she is as healthy as a 20-year-old.