9 athletes on weird diets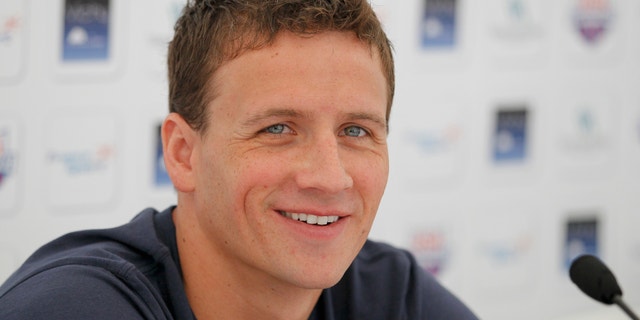 If you're anything like us, you've spent the better part of these last few weeks watching the Olympic Trials and, possibly, drooling over Ryan Lochte's abs. (We jest, but when you consider how sexist the Olympics can be, we figure we might as well get in a look, too.)
In any case, you've probably also noticed that the trials—and some of its athletes—are sponsored by fast food chains, which got us wondering: What do these men and women actually eat to fuel their race for the finish line? Some strange things, as it turns out.

Here are 12 athletes, most of whom are competing in London's summer games, with eating habits you never would have guessed.
1. Venus Williams
After this tennis star was diagnosed with Sjogren's Syndrome—an incurable autoimmune disease—in 2011, she adopted a raw vegan diet to better deal with her symptoms. We know the word "raw" can be a little intimidating, but it's essentially when your daily food intake consists of uncooked fruits and veggies. Williams, who will head to London and play Olympic doubles with her sister Serena, loves to load up on green juices, sprout salads and lentils. (Should You Go Vegetarian? Click through to find out.)

2. Usain Bolt
Curious what sustains the fastest man alive? We've got two words for you: fast food—pun not intended. At the 2008 Beijing games, Bolt was unimpressed by the local cuisine—so he kept his strength and speed up with chicken nuggets, as well as yams. In fact, after Bolt broke the world 100m record in Beijing, his father revealed the secret for his superhuman speed to The Daily Telegraph: "It is definitely the trelawny yam."
3. Nathan Brannen
As an injury prevention strategy, and at his coach's behest, this Canadian distance runner is on a gluten-free diet. He has said that his favorite dinner is a spinach salad with strawberries, feta cheese, olive oil, and balsamic dressing, alongside quinoa and some meat—either chicken, steak or salmon. (Wondering if you should go gluten free? Read our primer on Celiac Disease and Going Gluten-Free.)
4. Ana Ivanovic
Also winning without the wheat is former French Open champion Ana Ivanovic, who previously followed a fairly low-fat diet. Perhaps Ivanovic's decision to follow this diet has to do with fellow Serbian tennis player Novak Djokovic. Last year, Djokovic was on a 39-match winning streak, and told Reuters that he credits his "special, gluten-free diet."
5. Kerri Walsh
Given what we know about frozen foods—they can be packed with sodium and put you at risk for E.coli and salmonella if not heated properly—our guess would be athletes skip them altogether. But not six-feet-of-sunshine Kerri Walsh, the beach volleyballer looking to score a third gold medal this summer in London. Her favorite breakfast: frozen waffles with almond butter and agave. Her other guilty pleasures include lattes and Mexican food. (Wondering how often you can afford to indulge in your favorite treats? We've got the answer.)

6. Jonathan Horton
Team USA's lead gymnast Jonathan Horton told Yahoo! he has a little bit of a blood-sugar problem. His solution? Honey. When Horton starts to feel shaky at the gym, he takes swigs of honey to boost energy. According to him, the sugar rushes to his blood right away, and he feels amazing for the next hour or so.
If you want to try it, just make sure you get the good stuff—because most store-bought honey isn't honey at all.
7. Louis Smith
It's all about exotic foods for this gymnast, who was a bronze medalist in Beijing and is leading Britain's gymnastics team this summer. He told The Guardian, "I've [eaten] some pretty funky foods over the years. I went to the Ukraine and ate sliced sheep's tongue, and in France they gave me sheep's testicles. I make a good roast duck with plum sauce.... I was up against sprinter Christian Malcolm, and I won." Interesting—if not exactly appetizing.
8. Ryan Lochte
Now here's a shocker: To prepare for the London Games, Lochte stopped eating McDonald's "pretty much every day"—something a small study published in the journal Gut found increases the fat content in your liver, and puts you at risk for diabetes and cardiovascular disease. He ditched the drive-thru and swapped candy and soda for heart-healthier alternatives.
9. Janet Evans
Want to know how four-time Olympic gold medalist Janet Evans defies her age? Metamucil. With a history of heart disease in her family, Evans jumpstarts her morning with this fiber supplement. But we hope she doesn't over do it, since the National Institutes of Health reports a higher dose can increase your chance of side effects, like abdominal pain, nausea, diarrhea, headaches, and coughing.
Check out more Olympic athletes who eat special diets from Prevention.