WWI hero's 103-year-old Cadbury chocolates expected to fetch tasty price at auction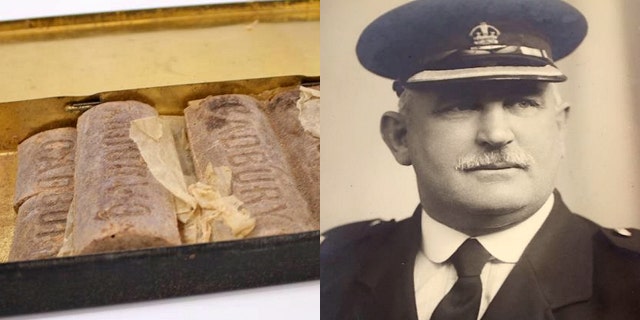 NEWYou can now listen to Fox News articles!
Nine 103-year-old Cadbury chocolate bars discovered amongst the mementos of a World War I hero are expected to fetch more than $2,600 at auction.
The jaw-dropping goodies were found among the belongings of Richard Bullimore, who served with the Royal Leicestershire Regiment of the British Army.
The troops serving in the trenches in during the first Christmas of the World War I were reportedly sent these Colonies Gift Tins.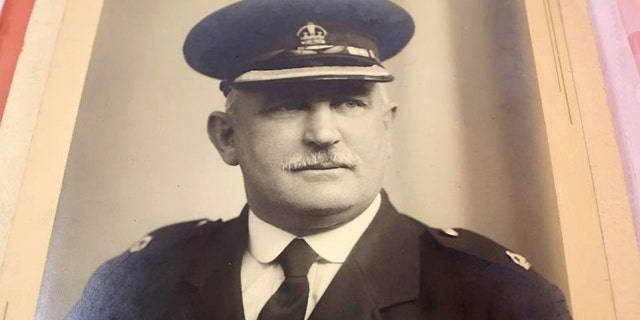 Almost all of Bullimore's chocolate is still inside, too, as only one bar had been eaten.
WHATABURGER APOLOGIZES AFTER MANAGER DENIES SERVICE TO PLAINCLOTHES DETECTIVE
"The … chocolate was sent to troops in that first winter of the war," explained Paul Cooper of Eddisons CJM, which is holding the auction.
"Trinidad, Grenada and St. Lucia provided the cocoa … Cadburys made the chocolate bars," he added. "The tin was made by Barringer Wallis & Manners of Mansfield, one of the world's leading manufacturers of decorative tinware."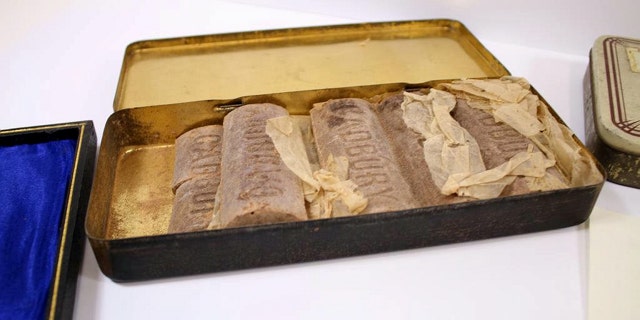 Cooper said that while the container certainly is rare, "to find the chocolate still inside is just unreal."
"The chocolate actually looks in pretty good shape, although I have to admit that I wouldn't be tempted to give it a go, even if the experts say that actually chocolate seldom becomes really dangerous over time, but it does lose its flavor and texture.
"I think they probably did not have century-old bars of the stuff in mind!"
The entire Bullimore collection, including chocolate, medals, citations, letters and other material is to be sold as a single lot and is expected to fetch more than $2,600 total.
KIM JONG UN WANTS TO OPEN AMERICAN BURGER JOINT AS A SHOW OF GOODWILL, ACCORDING TO REPORT
Bullimore, an apparent chocophobic, had won the Distinguished Conduct Medal for conspicuous gallantry during a clash in no-man's land between the trenches in the Ypres Salient in Belgium in July 1915.
Despite being outnumbered more than three to one, his patrol attacked with grenades, inflicting a number of enemy casualties. He then covered his patrol as it withdrew and carried one of his own men who had been wounded back to the trenches.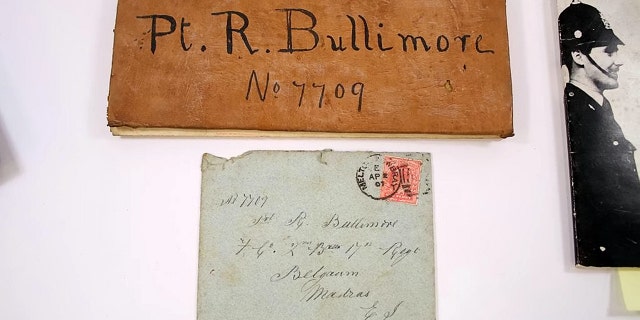 Bullimore was also awarded the Meritorious Service Medal in October 1916, by which time he had been discharged after suffering head wounds from shrapnel.
He died in January 1967 at the Barrow Haven Inn, North Lincolnshire.
The entire Bullimore collection is up for bid at CJ Masset Auctions, and is scheduled to end on June 5 at 6 p.m.
FOLLOW US ON FACEBOOK FOR MORE FOX LIFESTYLE NEWS
The lot also contains a few other gems which give a further look into Bullimore's habits during war.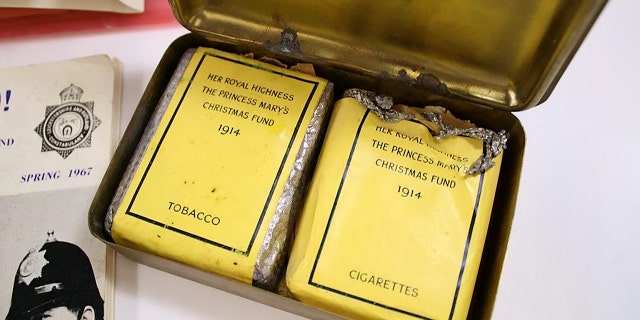 "Richard also received a Princess Mary tobacco gift box containing cigarettes, tobacco and matches and almost all of the contents of that are still there," said Cooper.
"Just three cigarettes are missing."