Whole Foods' Yellow Fever restaurant slammed as 'unappetizing and racist'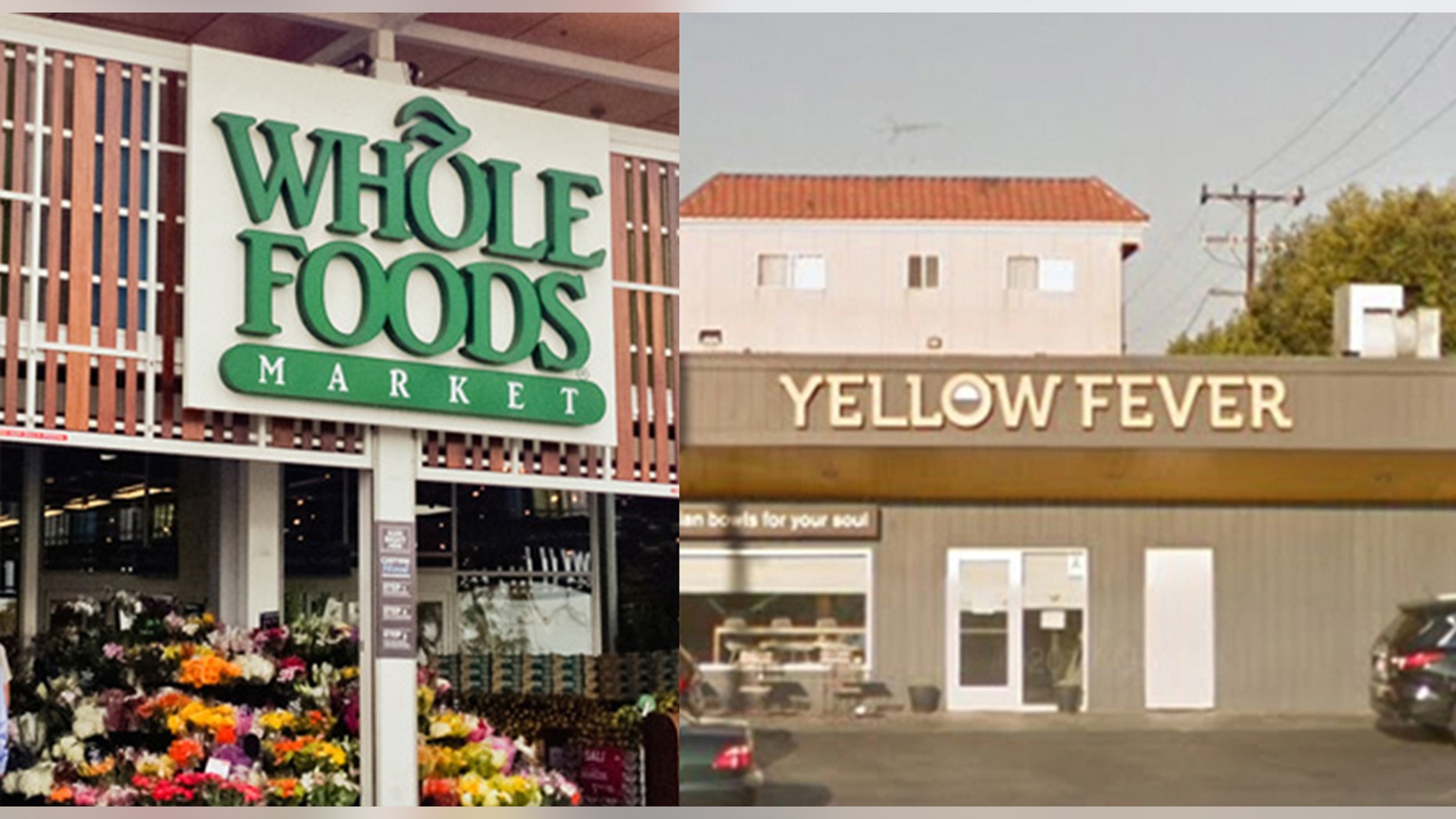 Whole Foods sparked backlash after partnering with an Asian restaurant called "Yellow Fever" that critics called "racist and unappetizing."
On April 25, Whole Foods announced on Twitter that a Yellow Fever location had opened for business inside its Whole Food 365 store in Long Beach, California.
The grocery chain does not own the restaurant, which is operated by an independent franchise with two other locations in the Golden State, SF Gate reports.
PHILLY POLICE COMMISSIONER APOLOGIZES TO TWO MEN ARRESTED AT STARBUCKS
"Already ready for lunch? #YellowFeverEats has you covered with fresh, customized bowls at our brand-new #LongBeach365 location - now open!" Whole Foods 360 tweeted, sending the Twitterverse into a frenzy over the controversial name.
"Yellow Fever for an Asian restaurant? That's both unappetizing and racist," one critic said.
"Super cool that no one in your company, from concept to construction to this tweet, saw nothing wrong with this," another detractor agreed.
"I love associating the word "fever" with my lunch. Give me the shrimp pneumonia with extra sriracha," another quipped.
NYPD SERGEANT BLAMES STARBUCKS FOR INJURY AFTER ASSAULT BY HOMELESS MAN
"When we finally came up with the concept, all the names we thought of just plain sucked. Buzzwords like 'traditional', 'bamboo', 'lotus', and 'golden' weren't memorable," the restaurant's co-founder Kelly Kim told Next Shark in 2017. "One night, we just said 'Yellow Fever!' and it worked. It's tongue-in-cheek, kind of shocking, and it's not exclusive — you can fit all Asian cultures under one roof with a name like this."
"We just decided to go for it," she added.
The chain's two locations in Torrance and Venice tout themselves on serving "Asian bowls for your soul," according to their website.