White House pastry chef resigns to take sweeter job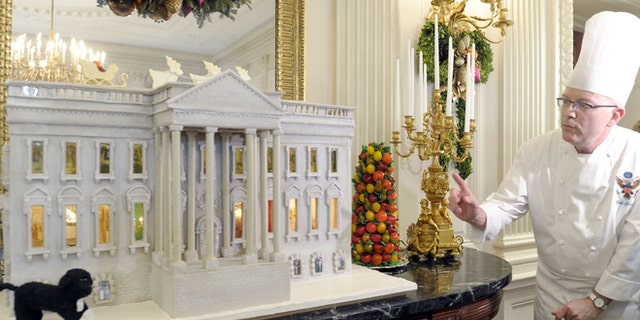 White House executive pastry chef Bill Yosses is resigning to take up a sweeter job teaching children and adults how to eat better.
The pastry chef told The New York Times that First Lady Michelle Obama, who wanted healthier treats served in the White House, is partly to blame.
He'd been experimenting with his own recipes after the First Lady requested that dishes be lower in fat and sugar and served in smaller portions. So he began replacing butter with fruit purée and honey and agave in place of sugar, which got him thinking about the relationship between food and health.
Now Yosses, who was hired in 2007 by Laura Bush to make cookie plates and sugar sculptures, will be moving to New York to work on a new project focusing on food literacy, the Times stated.
But he hasn't given up on traditional sweets.
"I don't want to demonize cream, butter, sugar and eggs," Yosses said, noting that his departure from the White House is a "bittersweet decision."
"I am also so grateful to him for his outstanding work, not just as the White House pastry chef, producing the most delectable creations for everything from birthday celebrations to state visits, but also as a key partner helping us get the White House kitchen garden off the ground and building a healthier future for our next generation." Michelle Obama said.