Vegetarian McDonald's customer yells at staff after they serve him meat a second time: 'Who do you think you guys are?'
A vegetarian got into a heated argument with McDonald's staff last week after he was allegedly served meat in his order — twice.
The unidentified man was reportedly at the fast-food restaurant in Aylesford, Kent, in England, with his family on Thursday when the group ordered veggie burgers at the chain.
However, instead of the veggie meal the family expected, they received meat. After allegedly requesting the meat-free meal they paid for, they were given another incorrect non-vegetarian meal a second time.
POLITICIAN ASKS MCDONALD'S UK TO END MONOPOLY PROMOTION
After receiving the second wrong order, the man confronted the McDonald's employees in a video taken by another customer.
"Second time round you give me a non-veg meal. Who do you think you guys are?" the man yells.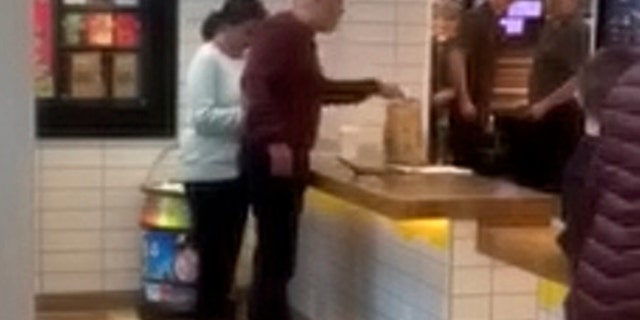 "How can you do it for a second time round? Who do you think you guys are?"
While the man demands better service, telling staff to "call the police," other employees intervene asking the man to calm down.
"I will not calm down. Everyone is going to listen to the kind of service you guys provide," he yells. "I am not going to go anywhere."
CLICK HERE TO GET THE FOX NEWS APP
The man continues to push his incorrect meal across the counter during the aggressive exchange.
Soon after, police officers happened to arrive at the McDonald's to get food themselves and helped to defuse the situation.
Jo Dale, who shot the video, told SWNS she felt bad for the man and his family — who left without their food after the police intervened.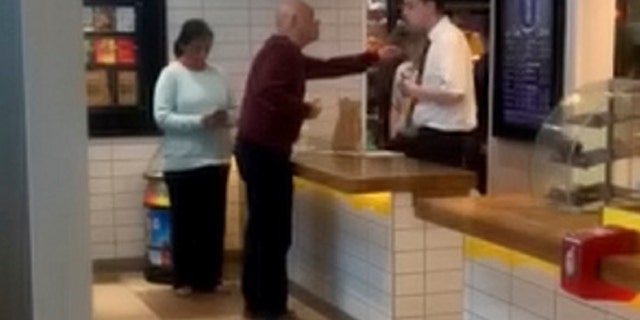 "He had been through the drive-thru twice," Dale said. "Him and his wife are both vegetarians and they had ordered veggie burgers and he had been given meat twice."
FOLLOW US ON FACEBOOK FOR MORE FOX LIFESTYLE NEWS
Though Dale claims the worst of the fight happened before the recording started when the man allegedly threw his McDonald's bag at the employees and asked to talk to a manager.
Dale said the customer service at that particular McDonald's is known for being poor.
"The service in there is really bad and this is an example of what it brings people to do," Dale said to SWNS. "They have got my order wrong before as well, but I didn't notice until I drove off and I didn't do anything about it."