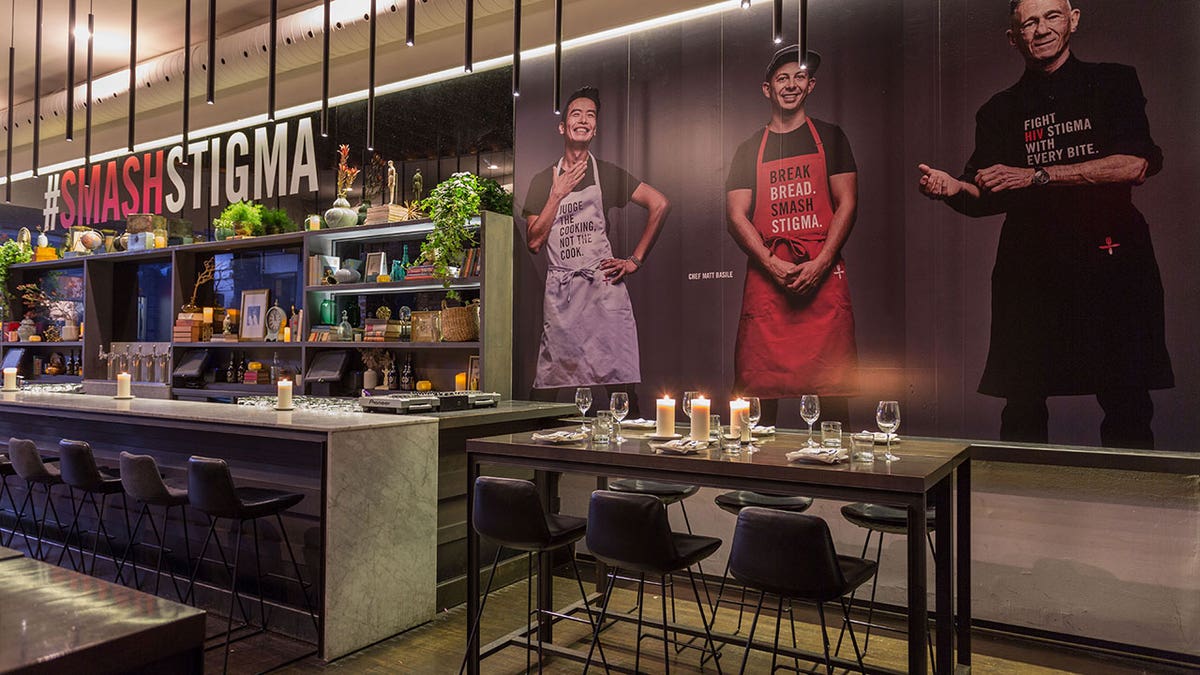 A pop-up restaurant in Toronto is making international news thanks to its one-of-a-kind concept: All of the food was prepared by someone who was HIV-positive.
The restaurant — called June's: An HIV+ Eatery — was created in response to a recent study that found that over half of Canadian residents wouldn't "knowingly eat or share a meal" prepared by an HIV-positive chef, according to a press release. Hoping to "smash" that stigma, Toronto's Casey House hospital partnered with a local chef to train over a dozen of its HIV-positive patients, who then served as the kitchen staff during the pop-up's two-night run.
CELEB CHEF OPENS CHEETOS-INSPIRED RESTAURANT IN NYC
According to AdWeek, the hospital also reached out to the advertising agency of Bensimon Byrne to help with the concept and campaign.
"The social campaign was designed to generate as much conversation as possible leading up to the pop-up," said Joseph Bonnici, a partner at Bensimon Byrne, in a statement to AdWeek. We found that when ignorance and blame showed up online, there was a community quick to explain, educate and drown out the negative voices. It really has shown the best of human nature."
The Casey House's website also confirmed that tickets to the two-night event had sold out, with at least 300 diners enjoying June's Eatery's four-course meal services (at $125 per meal) on Tuesday and Wednesday evenings.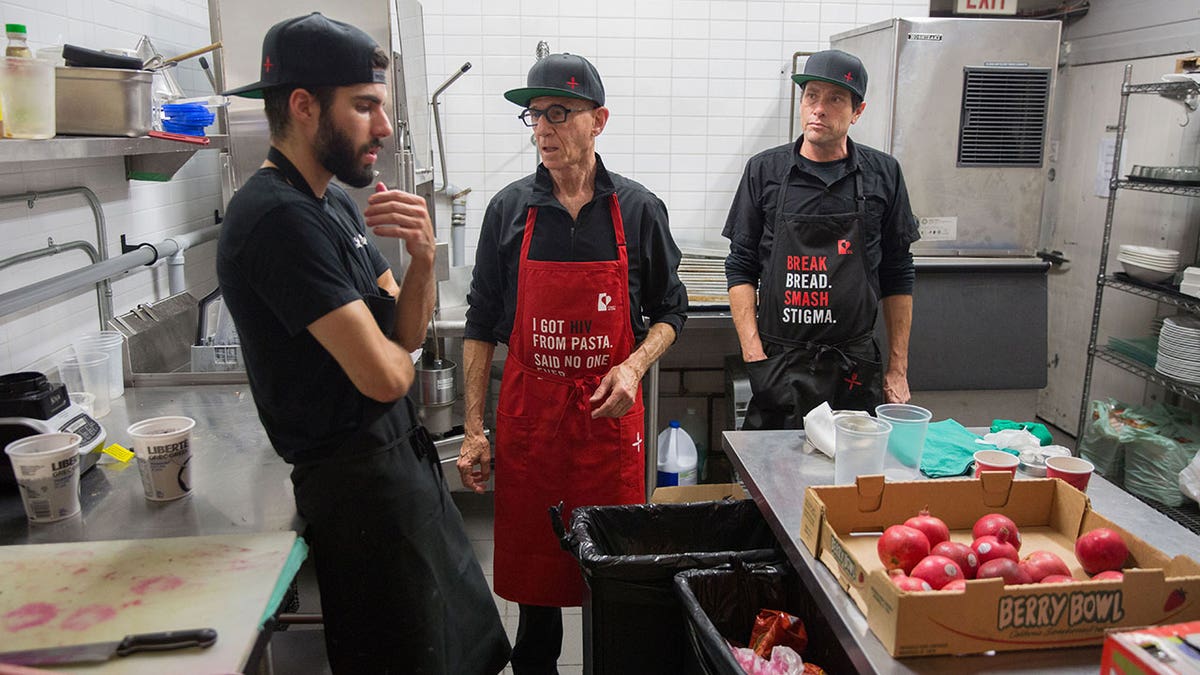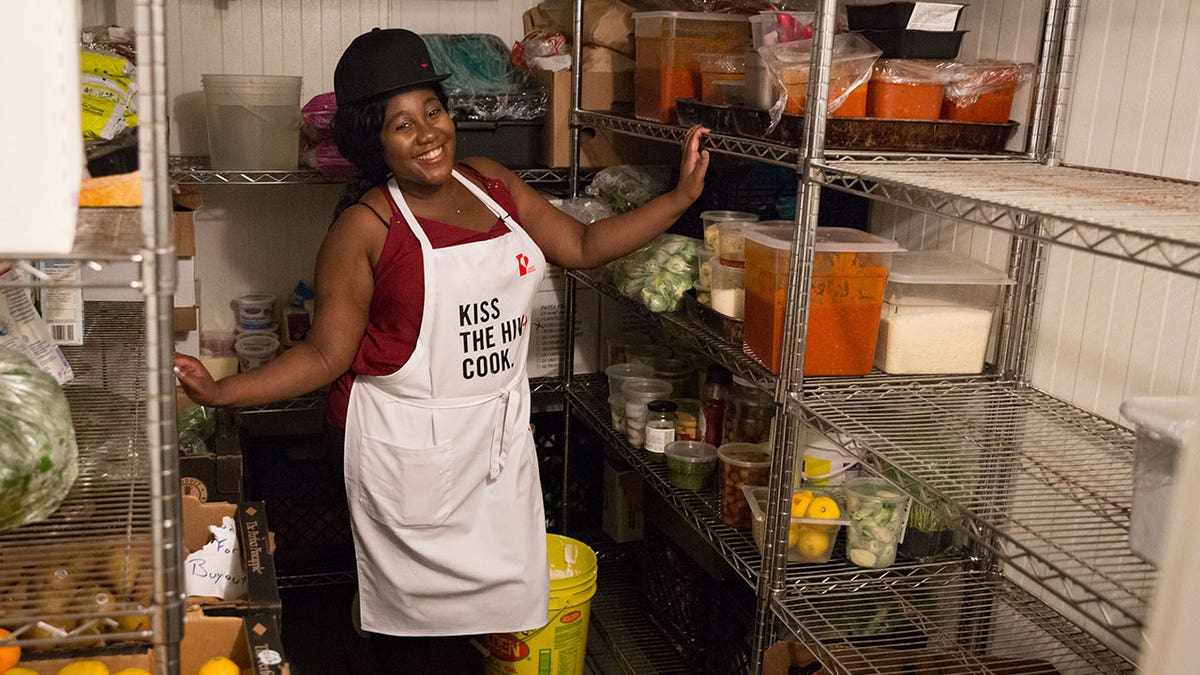 According to photos from the event, chefs wore aprons reading "Kiss the HIV-positive cook," or "I got HIV from pasta, said no one ever." (Indeed, the CDC states that HIV cannot be transmitted through the handling of food.)
TRUMP'S PREFERRED HAMBUGER SELLS OUT IN JAPAN
Diners were also encouraged via large text on the walls to "break bread, smash stigma," and even share photos of their experience with the hashtag #SmashStigma.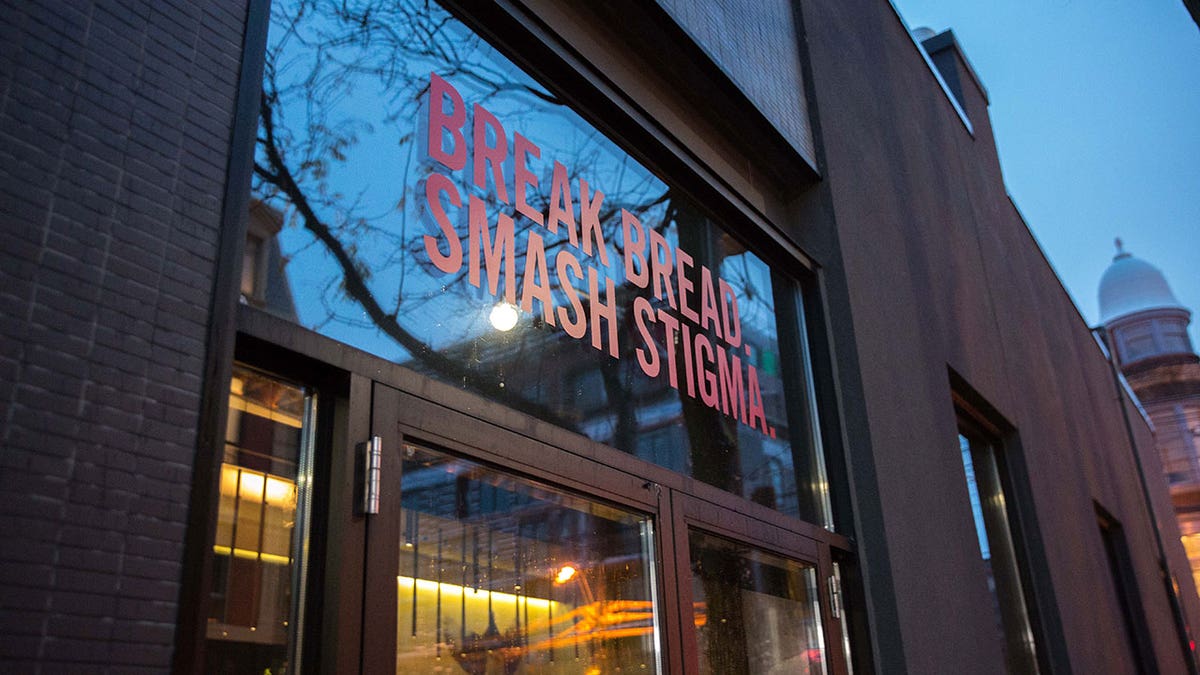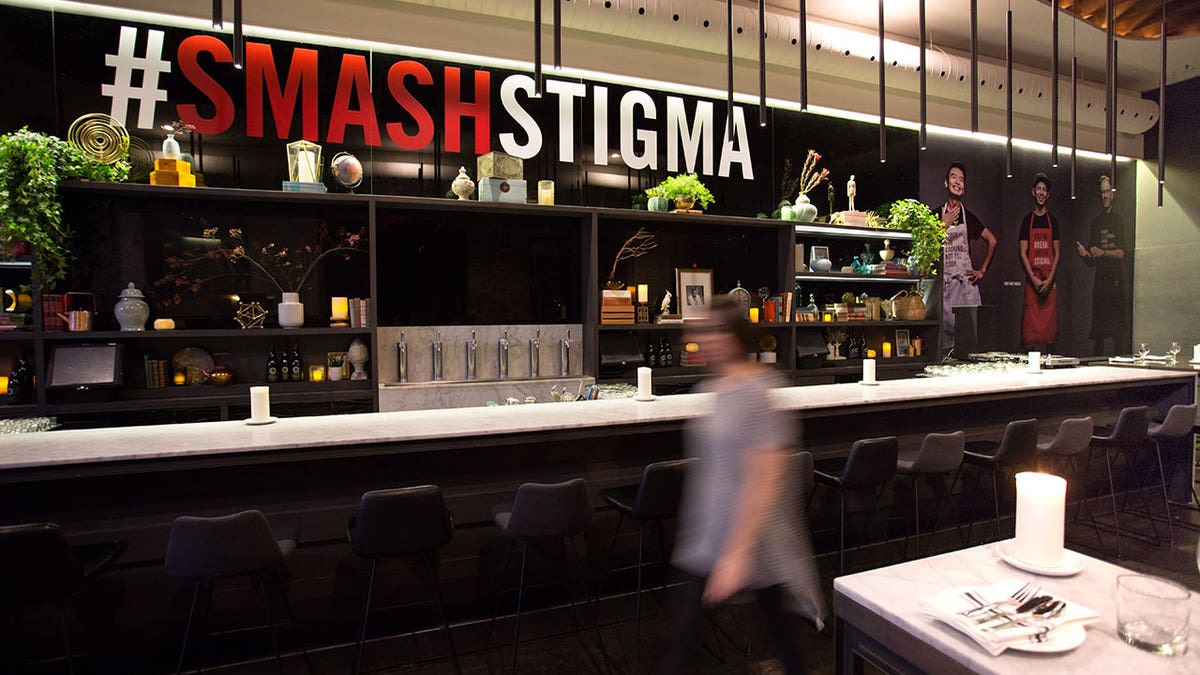 "Our HIV-positive chefs, who come from all walks of life, bravely came forward to show they have nothing to be ashamed of, and more importantly, cook a meal for hundreds of people in Toronto who have nothing to fear from them," Bonnici added.
FOLLOW US ON FACEBOOK FOR MORE FOX LIFESTYLE NEWS
June's has not yet announced plans to reopen for another run, but the Casey House website added that supporters can still make a donation to the hospital in exchange for a "limited edition" apron.