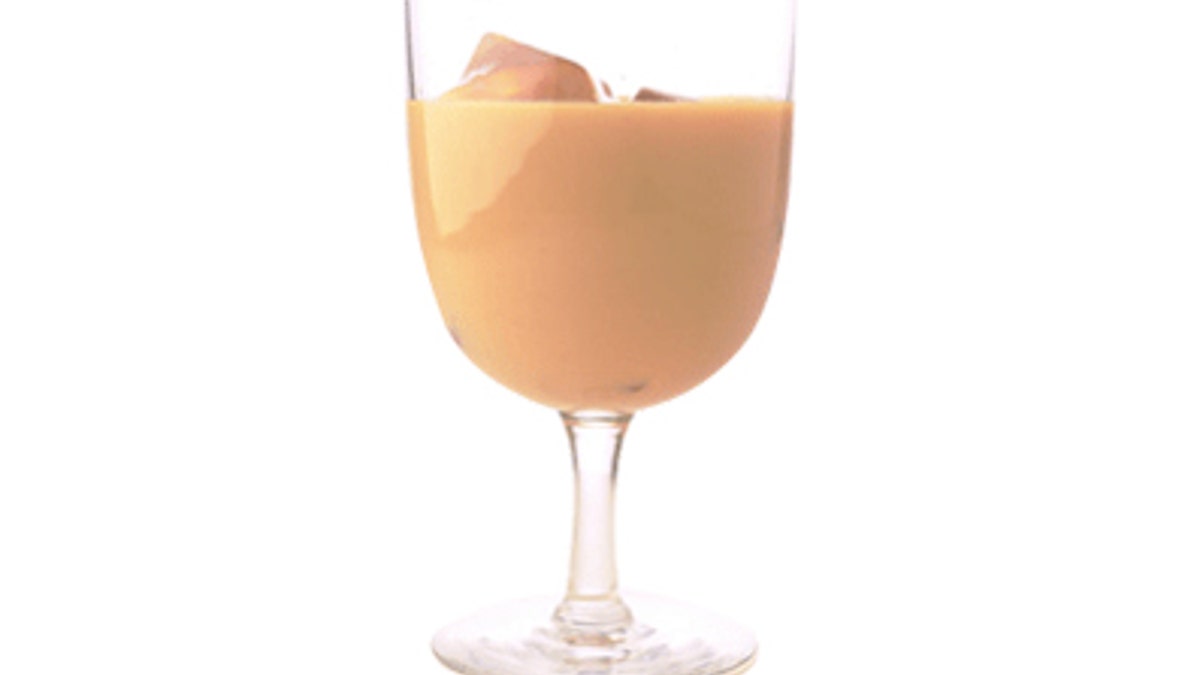 Every holiday has its drink. Cinco de Mayo has tequila. St. Patty's day features Irish whiskey and green beer. And around Christmas time, Baileys Irish Cream starts flying off the shelves, destined to be poured over ice or into sinfully rich coffee or hot chocolate and sipped in front of a roaring fire as stockings are hung by the chimney with care.
Originally introduced in 1971 as the first-ever Irish cream liqueur, Baileys combines cream and whiskey, as well as a fortifying shot of alcohol that brings the mix up to 17 percent alcohol by volume. It's rich and sweet, with chocolaty flavors and a gentle whiskey bite that cuts through the heavy cream to make it far more warming and refreshing than the simple combination would seem to be at first glance. It's an addictive and versatile bottle that's perfect for a cold holiday night when a little indulgence seems in order.
Not surprisingly, Baileys success has helped spawn a host of other cream liqueurs that compete for space in liquor cabinets everywhere come holiday time. These range from other Irish creams that switch up the flavor profile, to bottles that expand on the concept by adding different liquors and spices to the mix to make something entirely different and often just as tasty. So here are a few that could add some variety to the holiday season, or at least make the morning coffee something well worth waking up for:
Voyant Chai Cream – A bit thinner than is typical for cream liqueurs, Voyant uses a dark rum base and stands out pretty clearly on shelves with a blazing orange and red bottle. The contents live up to the colors, with warming black and green tea combined with vanilla and the spices found in a typical mug of chai, such as cardamom, cinnamon, and cloves. It's rich and smooth over ice, though not as heavy as Baileys or other bottles like it. While it doesn't fit in coffee nearly as well as Irish cream, it's a versatile cocktail ingredient, making for a White Russian variant that even The Dude might be able to get behind.
Carolans Irish Cream – Launched not too long after Baileys, Carolans differentiates itself with the addition of honey and what the distiller calls "Irish spirits." Whatever those spirits are, they make for a tasty bottle. Featuring the same chocolate overtones as Baileys but adding the sweet tang of honey, this is a holiday indulgence. Accentuated by the honey, the whiskey notes come through more clearly, as well. It's best sipped on its own over ice, but a wee dram dropped into a mug of coffee or mixed in equal parts with Kahlua is a sweet way to cap off an evening. Or, if you want to go over the top, blending it into ice cream in a milkshake is a surefire way to get your loved ones of legal drinking age to declare their undying devotion to you.
Dooley's Toffee Cream – A cream liqueur from Germany, Dooley's uses a vodka base and adds buttery toffee to the party. It pours a pale gold, just slightly thinner than Baileys, but coating the palate with deep caramel flavors and a faint burn from what seems to be premium vodka. The sweetest of the bunch, it seems to find its way to a martini glass filled with vanilla vodka and chocolate syrup quite easily, but takes on a little more holiday sophistication when paired up with brandy and maraschino liqueur. Oddly, it's not nearly as filling as other bottles in the tasting, which also makes it the one most likely to inspire Christmas mornings that start off with the phrase "dear Lord, what happened last night?"
Bols Advocaat – Advocaat is a liqueur made throughout Europe by a variety of distillers. It's created from a mixture of brandy, eggs and sugar and is far richer than any of the other cream liqueurs in the tasting. Advocaat is almost custard-like in consistency, pouring languidly out of the bottle like some sinfully delicious boozy dessert topping – in fact, it's even used to top waffles in Holland. It's a striking golden color, primarily due to the egg yolks used to make it, and is similar in flavor to the most perfectly balanced eggnog imaginable. With just enough sweetness to offset the rich warmth of the brandy, it's one of life's little luxuries. Advocaat is traditionally quaffed from a wide-mouthed glass with whipped cream, but in combination with coffee and whiskey it'd be a better part of waking up on Christmas morning than Folgers could ever dream of being.