The truth about rosé wine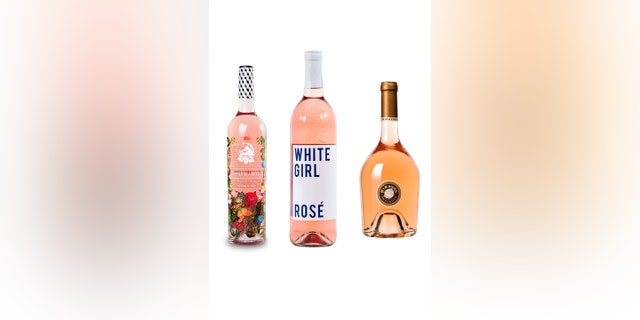 A few years ago, convincing an oenophile to drink a glass of rosé was no small feat. The stigma associated with pink wine, largely due to the cloyingly sweet white zinfandel of the 1980s, was still too fresh in everyone's mind.
But today, with summer on the horizon, wine lovers from St. Tropez to the Hamptons are stocking their cellars with rosé. So how did the pink-headed stepchild evolve so quickly into the "must have" wine of summer?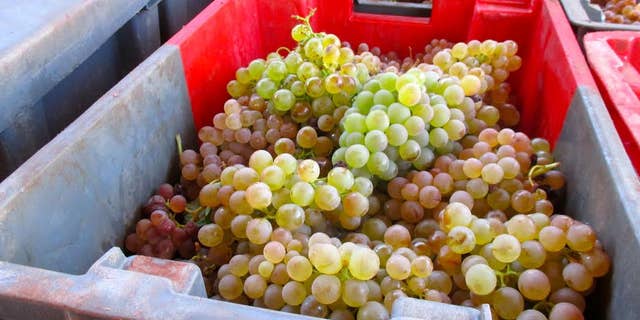 Rosé sales "have been growing steadily for the past 10 years, and Provençal rosé has been the driver," says Eric Hemer, senior vice president and director of wine education at Southern Wine & Spirits, the largest wine and spirits distributor in the U.S.
Provence is considered the birthplace of rosé, and Provençal rosé essentially sets the bar for all the other rosés in the world.
But because of its pink color, it is often associated with white zinfandel, which was invented at Sutter Home Winery in California in the late 1970s. Sutter Home would bleed off some juice to concentrate the aromas and flavors of its finished red zinfandel, and rather than discard the excess, it fermented the juice into the pinkish-white, sweet wine that millions of Americans loved in the 1980s. Sugar levels were kept high to please the palate and to mask flaws in the finished wine. This also allowed for looser production standards.
White zinfandel has the same pink color as Provençal rosé, but that's where the similarities end.
To understand the significance of rosé's rosy hue, a little background on wine production is required. All wine grapes-- from cabernet sauvignon to zinfandel-- produce a liquid that is clear. But when winemakers make white wine, the grapes are pressed and then just the juice is fermented. But when making red wine, the grape juice that gets fermented will contain bits of the grape, including skin and even stems-- which all accounts for the finished wine's darker color, tannic quality and more robust body.
Rosé from Provence is not a byproduct of red or white wine production gone wrong. It is crafted from a combination of grapes, including grenache, syrah, rolle, cinsault and mourvèdre, and it derives its pink color from a period of contact – usually just a few hours – between the juice and pigment-rich grape skins.
The result is a rosé that is fruity and fresh, with enticing notes of red berries and a racy acidity. Ironically, its hallmark may be its bone-dry finish. There is nothing sweet or cloying about Provençal rosé, which is one of the most versatile and food-friendly wines on the planet, complementing dishes from salad Niçoise to bouillabaisse with a savory, garlicky rouille.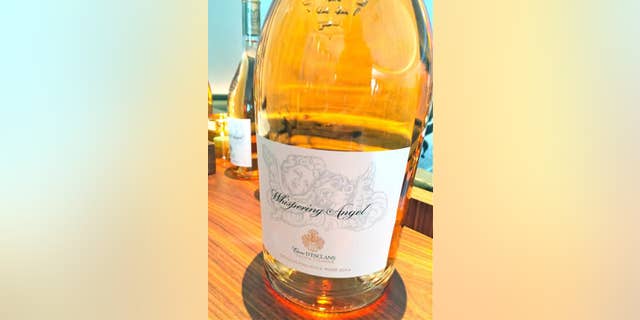 Wine lovers in the resort towns of the Côte d'Azur took quick notice of the wine, which effortlessly made the transition from beach to nightclub. But the introduction of one particular brand gave it the push it needed to gain full attention in the U.S.
"Since Whispering Angel burst on the scene, it has opened the doors for many others," Hemer said. "Overall sales were slowly but steadily up for a few years before, but after [Whispering Angel's release], sales really shot up."
Whispering Angel is a rosé from Chateau d'Esclans, a Provençal estate owned by Sacha Lichine, son of the Bordeaux legend Alexis Lichine. When his father died, Sacha sold his family's holdings in Bordeaux and executed an ingenious, if somewhat surprising, plan to make his mark with rosé.
Much as Andy Warhol elevated the Campbell's soup can into fine art, Lichine's chateau elevated rosé, a simple, uncomplicated, everyday wine, to cult status. He enlisted world-renowned winemaker Patrick Léon, the man behind such wines as Opus One and Almaviva, to create the chateau's four wines.
Whispering Angel is the introductory wine of the portfolio, which culminates in Garrus, an artfully vinified, oak-aged rosé made from the fruit of 80-year-old vines. It is made in very small quantities and comes with a price tag to match: around $100 a bottle … if you can find it.
Led by wine director Paul Chevalier, the chateau's team canvassed the U.S. to imbue the brand with an aura of glamour and status. They hosted sold-out wine tastings on "The Rosé Lifestyle of St. Tropez," and they delivered their key message: "These wines contain zero residual sugar!"
The debut of Brangelina's Miraval rosé from Provence synergized with the Chateau d'Esclans message, further propelling the wine onto the forefront of American palates. Add to that last 2014's rosé shortage, which prompted Instagram star Josh "The Fat Jew" Ostrovsky to create White Girl Rosé, and a whole new audience of social media advocates jumped on the bandwagon. Not to mention that perfectly pink color somehow just screams summer fun.
According to Bloomberg, pink wine has surpassed red in popularity in France, and in the U.S. last year, sales of expensive rosé increased 41 percent, while overall wine sales expanded only 1 percent.
Many U.S. wineries are producing their own incarnations of "dry" rosé now-- and they're having trouble keeping up with demand.
So feel free to embrace this "respectable" wine this summer – if you can get your hands on a blush-colored bottle.