The next Fireball may be a sweet tequila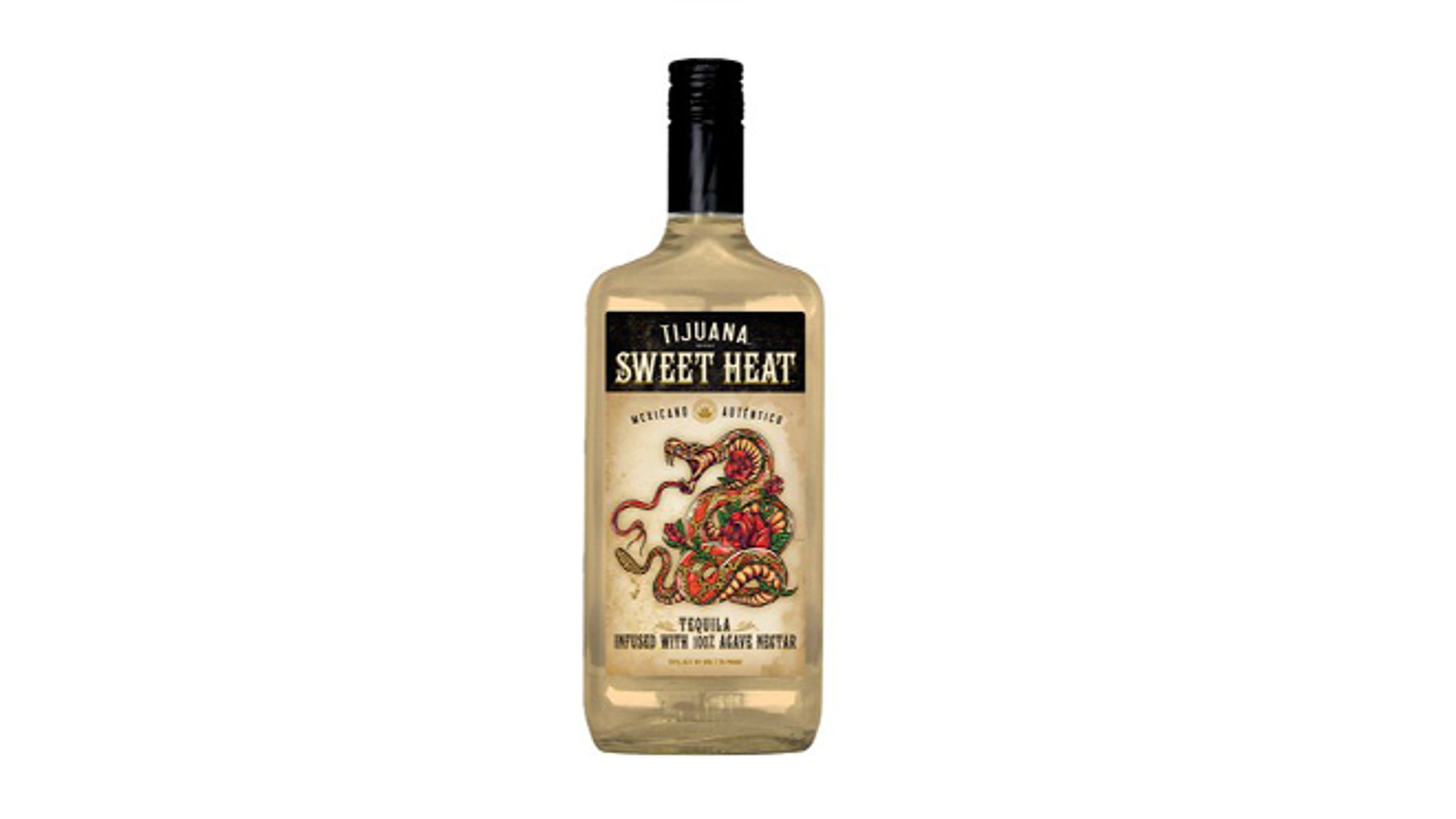 Fireball Cinnamon Whisky has taken over bar culture in recent years—with huge sales and a massively broad appeal.
This alcohol that tastes like Big Red gum may be hot right now but Sazerac, the company behind the now iconic brand, knows that when it comes to shots—you may be on fire one day and fizzle out tomorrow.
Enter its newest release. Tijuana Sweet Heat is another "shot-focused" product made from  gold tequila and agave nectar, which is brings it's total ABV down to 35 percent, versus straight tequila which is usually around 40, reports Drink Spirits. But the product bottle is somewhat misleading, stating Sweet Heat is "Infused With 100% Agave Nectar" which may lead consumers to believe this is a pure agave tequila—not in fact a liqueur.
So what does this sugary tequila actually taste like?
"Sweet agave syrup is quite clear right from the start and it's complemented by white pepper, bell pepper, dill, and roasted agave," say the tasters at Drink Spirits. "On the palate Tijuana Sweet Heat is very sweet."
The thick, syrupy consistency may be turnoff for traditional tequila fans, but with hints of cinnamon, and a little bit of spice, Sweet Heat seems to be following in the tradition of its popular predecessor and could be a "revelation" for millennials looking for the next great shooter.
The liqueur is supposedly "everything that a shot brand needs to be: it's sweet, easy to shoot, with enough flavor to feel like you aren't just shooting pure sugar and alcohol and enough rounding of the alcohol that you can quickly take another shot."
And that's just the formula Sazerac is hoping for.
Tijuana Sweet Heat retails for $15.99 and  will be rolling out in select markets through May.