The most ridiculous Thanksgiving turkey questions the Butterball hotline has ever answered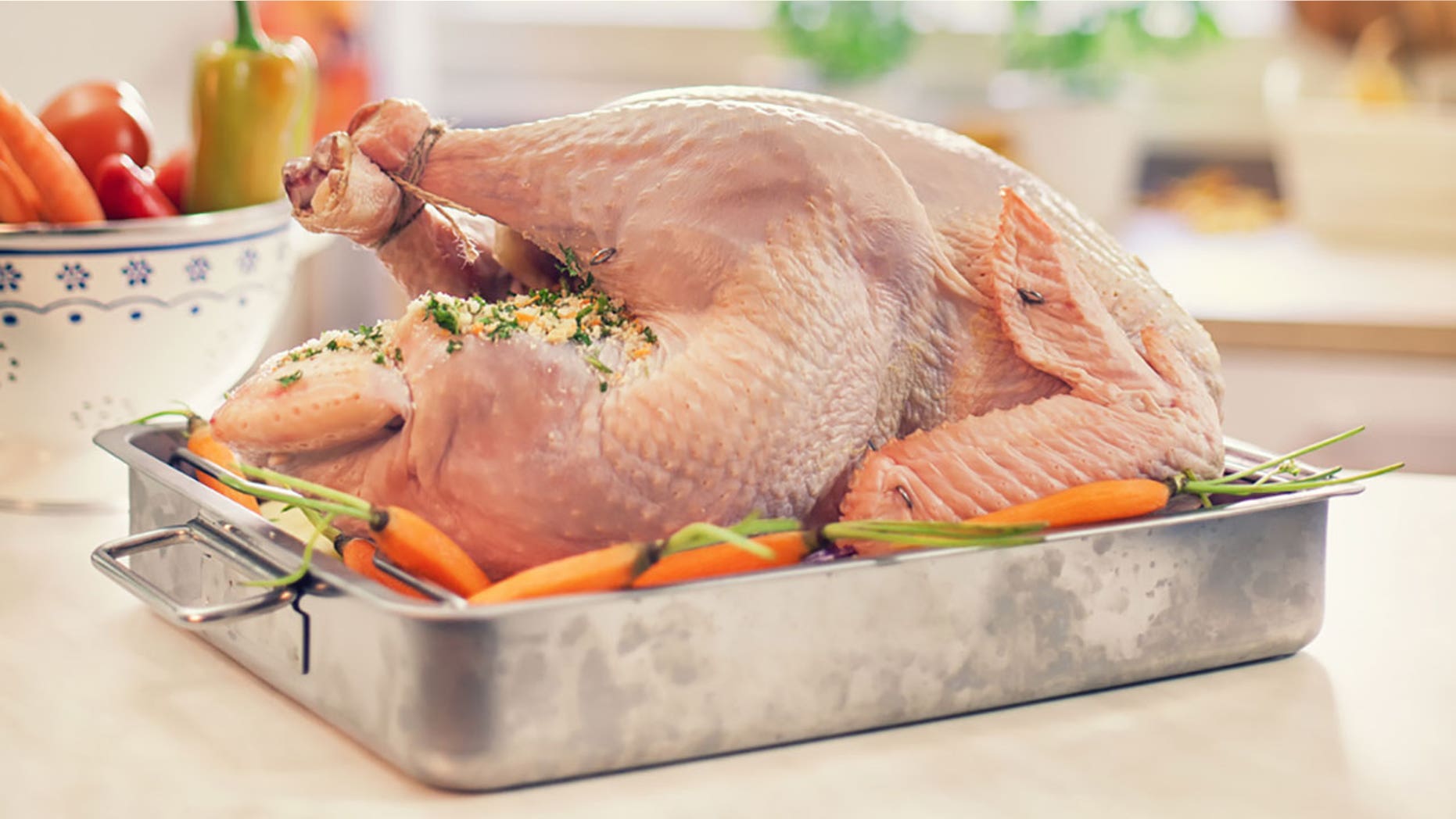 Have you ever tried to cook an expired, decades-old turkey you found in the freezer? Or wondered how much soap you should use when rinsing the bird?
No? Then congratulations! You're at least marginally qualified to cook for your family on Thanksgiving Day.
The same can't necessarily be said about the following folks, who called up the Butterball hotline with some of the silliest (i.e. craziest) questions about preparing, dressing and roasting a turkey. Needless to say, you wouldn't want an invite to any of their homes for Thanksgiving dinner.
THIS IS BUTTERBALL'S MOST-ASKED QUESTION YEAR AFTER YEAR
It should be noted that Butterball never referred to any of these question as "ridiculous" (their experts are much too nice for that) but merely as their "most memorable" queries.
And yes, they're all pretty "memorable." Hilariously, bafflingly, ridiculously "memorable." Enjoy.
The Antique Turkey
A curious home-cook in Alabama once called the Butterball hotline to ask about cooking a turkey he found in his dad's freezer. The only problem? The turkey was more than 30 years old, and had been sitting in his father's freezer since 1969. "Although the Talk-Line staffer recommended the open roasting pan method to cook most turkeys, this time she suggested that the first step was to purchase a fresher fowl."
A Sun-Kissed Feast
A caller who claimed to be entertaining guests from the Bahamas had an unusual question for the experts at Butterball: She had been emailed a novelty photo of a turkey with a "bikini look," and wanted to know how to recreate the effect at home. Believe it or not, the experts figured out a way to impart tan lines on the turkey with aluminum foil.
10 OF THE WORST THANKSGIVING HORROR STORIES FROM REDDIT
The Too-Cautious Caller
According to Butterball, an upset caller (and first-time host) once asked why her turkey wouldn't stop sudsing up as she was rinsing it. Turns out she had used dish soap to clean the turkey, which is a definite no-no. "If only she called before she would have found out you don't have to rinse the turkey — just pat it dry with paper towels," writes Butterball.
Unconventional Thawing
Snopes has confirmed that in 2011, a man called up the hotline and said, "OK, I've got my frozen turkey ready to thaw and I have one question: What number should I set the dial to on my electric blanket?" Butterball didn't reveal exactly what they told him, but admitted to being stumped for a good long while. "That one we had to get creative," said an expert.
FOLLOW US ON FACEBOOK FOR MORE FOX LIFESTYLE NEWS
The Disappearing Bird
In a 2010 interview with CBS News, Turkey Talk-Line expert Mary Clingman said that the absolute weirdest question she's ever received came from a woman in Colorado, who managed to misplace her turkey entirely. "A lady from Denver [had put] the turkey in a snow bank — that's where she stored it … and it snowed the night before and she couldn't find it," said Mary. "I said next year put a flag out there to help you."