When it comes to dining, we all have our definitions of what qualifies as a "splurge." For some, a visit to a restaurant where entrée prices exceed $20 is reserved for special occasions only; others have no problem ordering a $50 steak any night at all. There are expensive restaurants, and then there are the expensive restaurants, the ones where everyday folks are left wondering how anyone can actually afford to eat there and still have money for the cab ride home. Reserved for high-rollers only, these are the 30 most expensive restaurants in America.
The Old Homestead restaurant in New York City recently went far out of their normal price range, offering a decadent four-person meal for $35,000 ($8,750 per person): a Thanksgiving dinner complete with edible 24-carat gold flakes, sweet potatoes topped with caviar, and squab alongside the turkey. Granted, the dinner included city experiences such as grandstand seating at the Macy's Thanksgiving Day Parade and a shopping spree, but the experiences were built around the meal, and they actually sold some seats. But many restaurants offer lavish dinners all year 'round; maybe not at $8,750 per person, but with exorbitantly high tabs nonetheless.
Restaurants range from jackets-required spots like Victoria and Albert's at Walt Disney World to low-key spots like Momofuku Ko in New York. Others, like Joël Robuchon in Las Vegas, with its royal purple and velvet trimmings, are about as fancy as can be. The restaurants on this list have various accolades and awards including many Michelin stars and AAA Five Diamond awards, and kitchens full of James Beard Award-winning alumni.
Using current menu prices per-person based on an average tasting menu dinner, we've compiled a roster of America's most expensive restaurants, with prices that could go even higher with extras and wine pairings. There's a lot of competition in the restaurant business, so it takes a lot of confidence to charge exorbitantly expensive prices. Diners often say that you're paying not just for the food, but for the total experience. Is it worth it? Only you, the diner, can decide. Read on for the most expensive restaurant menus in America, and click here to find out which restaurants are the most expensive in the world.
1. Masa, New York City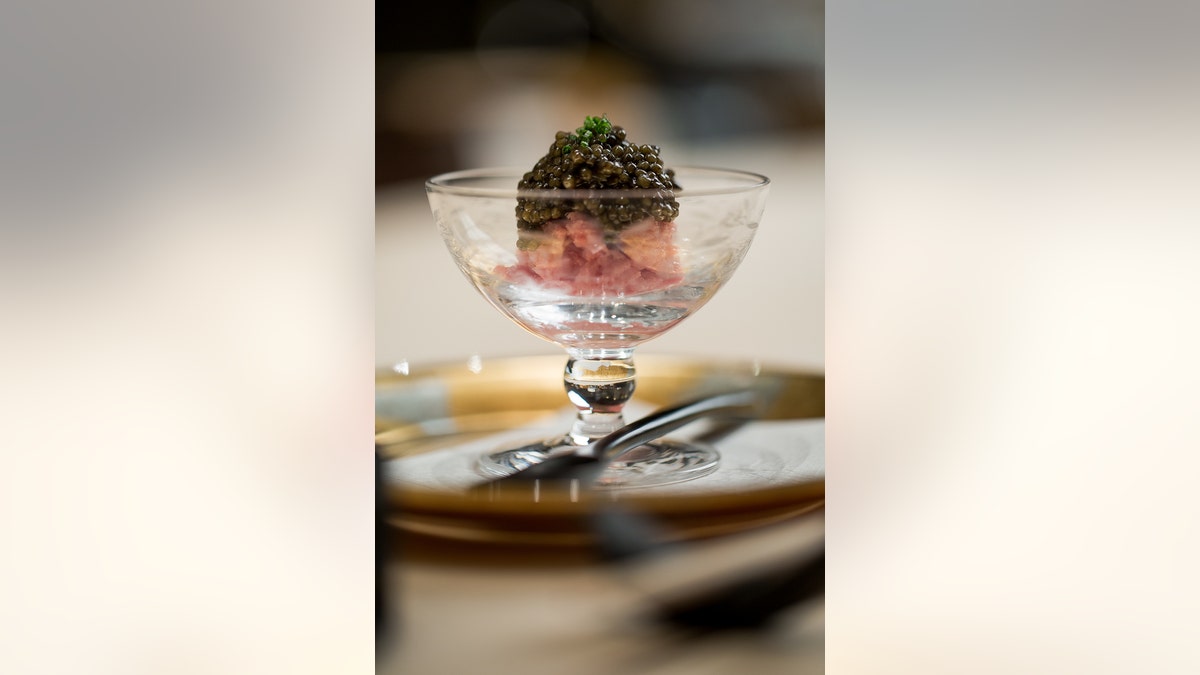 Established as the premier sushi spot in New York City (as well as the best in the United States) Masa Takayama's namesake restaurant in the swanky Time Warner Center draws diners into its hushed, intimate setting for an evening of exquisite food and exotic presentations. The menu-less cuisine, with fish flown in from Japan, is accompanied by a high bar for entry: the price. For dinner at this Three-Michelin-star venue, you'll pay a minimum of $450 per person before tip.
2. Joël Robuchon, Las Vegas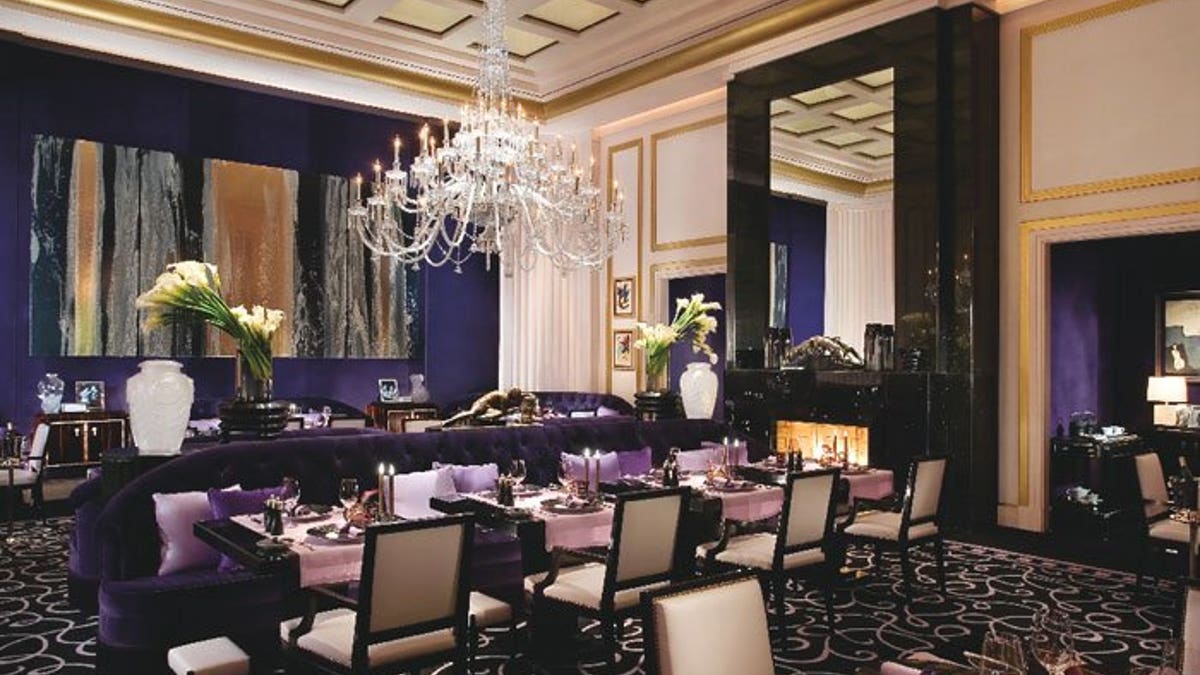 This opulently furnished dining room in the MGM Grand Hotel & Casino is the first restaurant opened in America by the famed, award-winning Robuchon, commonly considered the greatest of modern French chefs. It maintains the highest standards, from its superb service and impressive (and impressively pricey) wine list to such finely crafted signature dishes as La Langoustine, truffled langoustine ravioli with chopped cabbage. The 16-course prix fixe menu is a truly memorable experience, as well it ought to be at $425 a head, wine not included. However, their most popular menu is the five-course tasting menu, at $195.
3. Urasawa, Beverly Hills, Calif.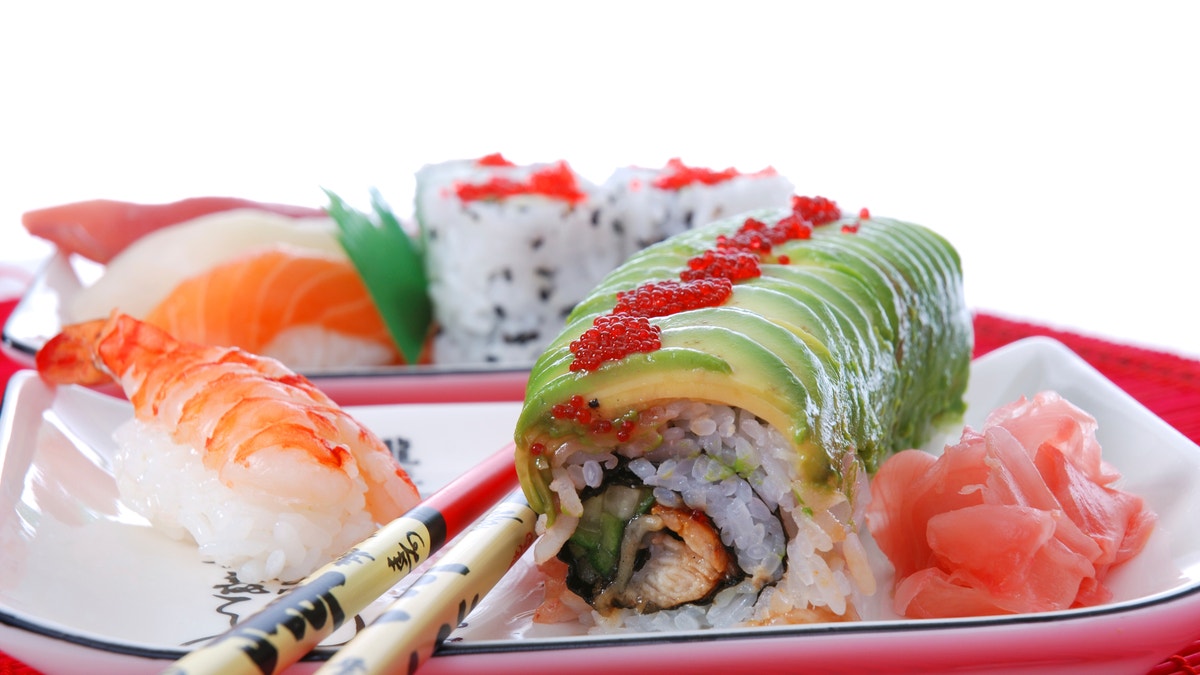 This Japanese culinary shrine, with a sushi bar and just enough room for 10 diners nightly, is located in a shopping center off Rodeo Drive. Some might call it the West Coast version of New York City's Masa, which is not surprising considering that not only did Urasawa chef-owner Hiroyuki Urasawa train under Masa Takayama before opening his restaurant, but also the restaurant's spot previously housed Ginza Sushi-ko, where Takayama made his reputation. Urasawa has a nearly 30-course omakase menu, priced at $395, that changes daily.
4. Guy Savoy, Las Vegas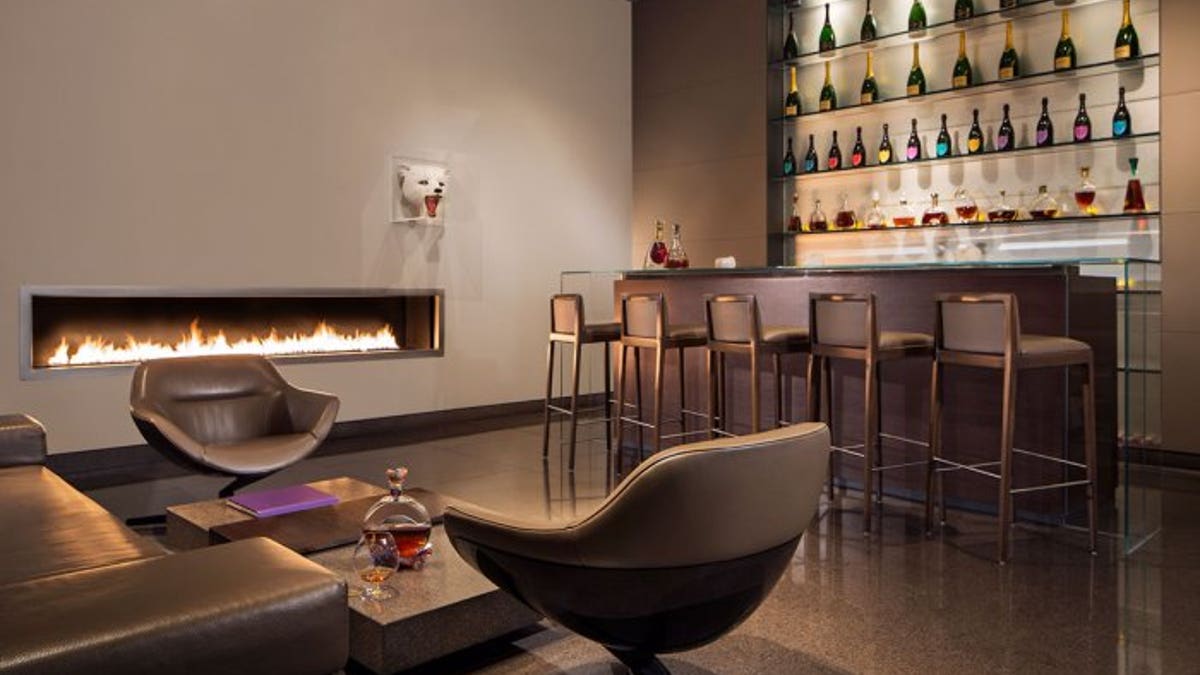 At the top of his profession, with a well-deserved three Michelin stars at his Parisian flagship, Savoy has translated the best in contemporary ingredient-based French cooking to the world's most famous gambling mecca without missing a beat. The artichoke and black truffle soup, red mullet fillet, frozen cauliflower mousse, and other such extravagances will remind you why French chefs got so famous in the first place and why the bill is so pricey. In addition to the 14-course Innovation menu 14-course at $375, a nine-course $290 Signature menu, and an À La Carte menu is available.
5. Per Se, New York City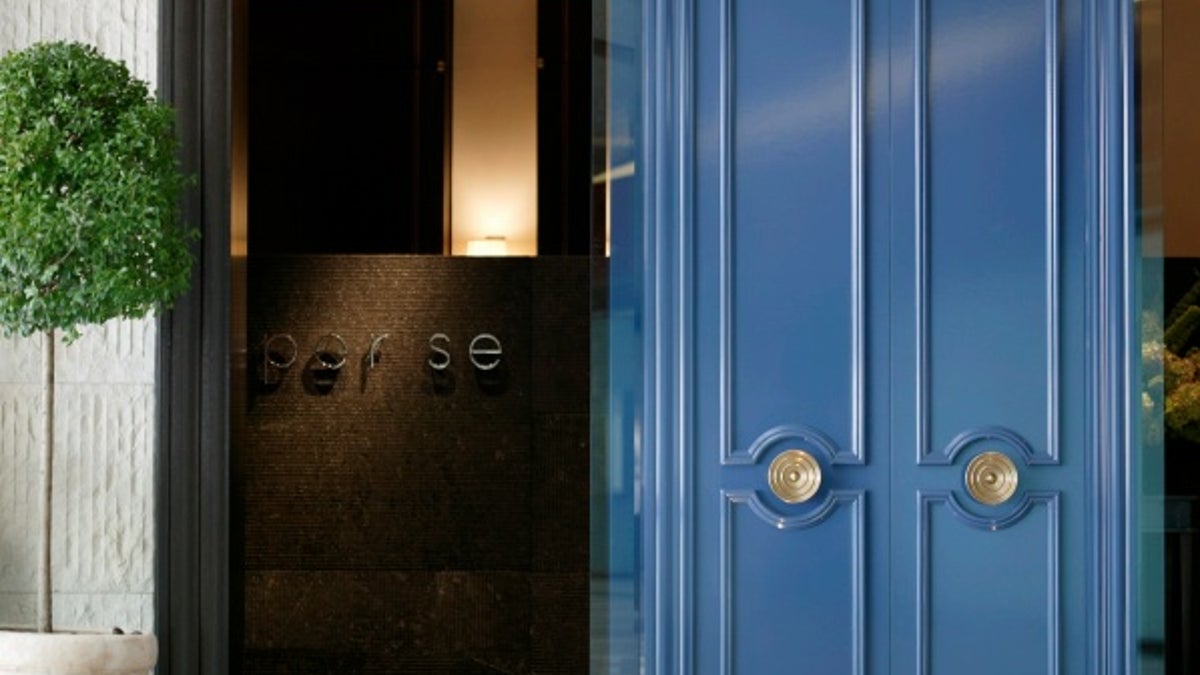 Upholding the standards of excellent cuisine and customer service set by Thomas Keller's restaurant empire, Per Se remains a must-visit dining experience in New York. Its elegantly luxurious dining room, overlooking Central Park, has an open fire and friendly wait staff that keep the experience from being stuffy. But while the prices are on the stuffy side — two nine-course tasting menus are offered daily: $310 for the Chef's Tasting Menu, and $310 for the Tasting of Vegetables — many feel that with its three-star Michelin Guide rating, two four-star reviews from The New York Times and the "Outstanding Service Award" from the James Beard Foundation in 2011, the experience is worth every penny.
6. The French Laundry, Yountville, Calif.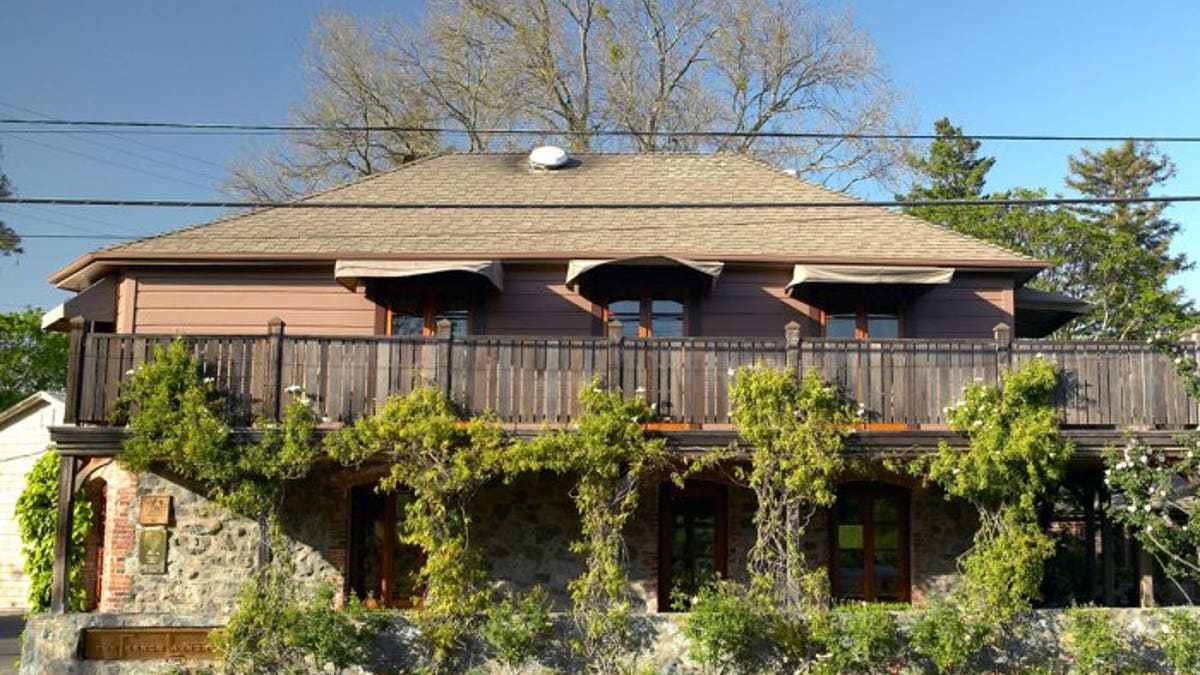 Chef Thomas Keller approaches French cuisine with classical technique, and his restaurant The French Laundry established new standards for fine dining in this country. In 2012, Keller and The French Laundry received the coveted AAA Five Diamond Award, and the restaurant has been given the Michelin Guide San Francisco's highest rating of three stars six years in a row. The French Laundry offers two daily nine-course tasting menus, a Chef's Tasting Menu and a Vegetable Tasting Menu, for $295 per head.
7. Chef's Table at Brooklyn Fare, Brooklyn, N.Y.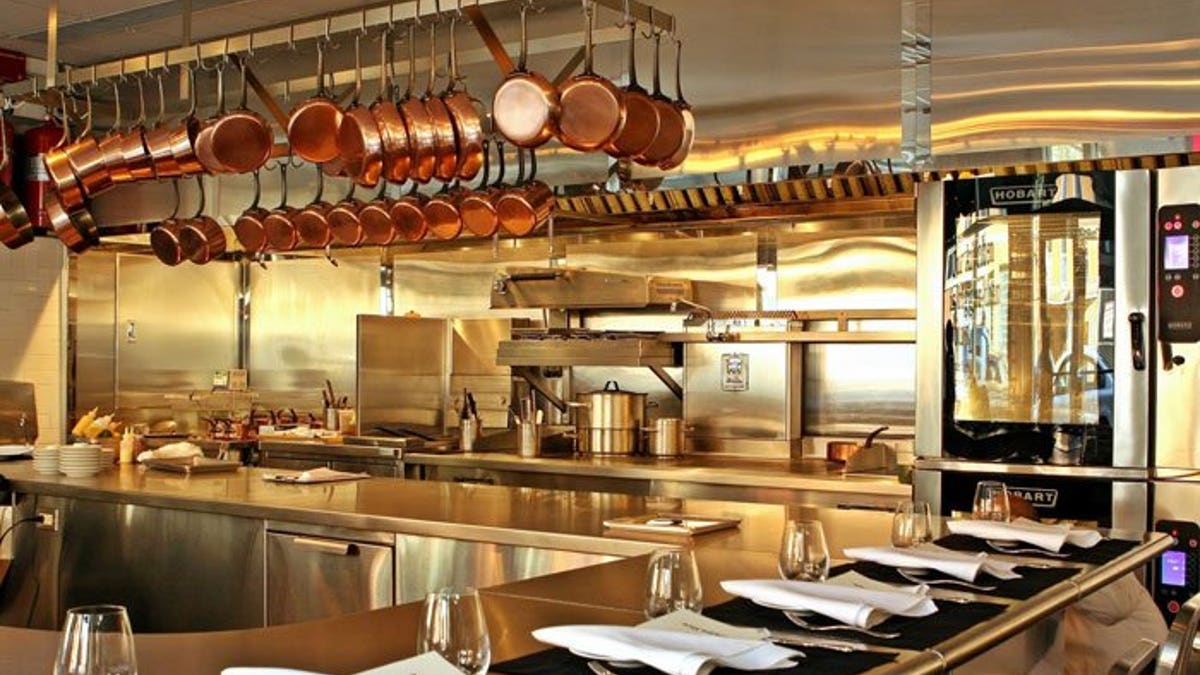 Located in the lower level of a gourmet grocery store in downtown Brooklyn, the Chef's Table at Brooklyn Fare, the recipient of Michelin's three stars, is one of the toughest tables to book in New York City. Part of the exclusivity stems from the fact that the entire restaurant includes only 18 seats of communal dining, but the quality of the food ensures that repeat customers get right back in the reservation line. Seafood, mostly shellfish, is the focal point here, and the prix fixe dinner of at least 20 small-plate courses changes daily. $255 is the current prix fixe price, plus tax and 20-percent service fee. Wine is now available; prices per bottle begin at $60.
8. Saison, San Francisco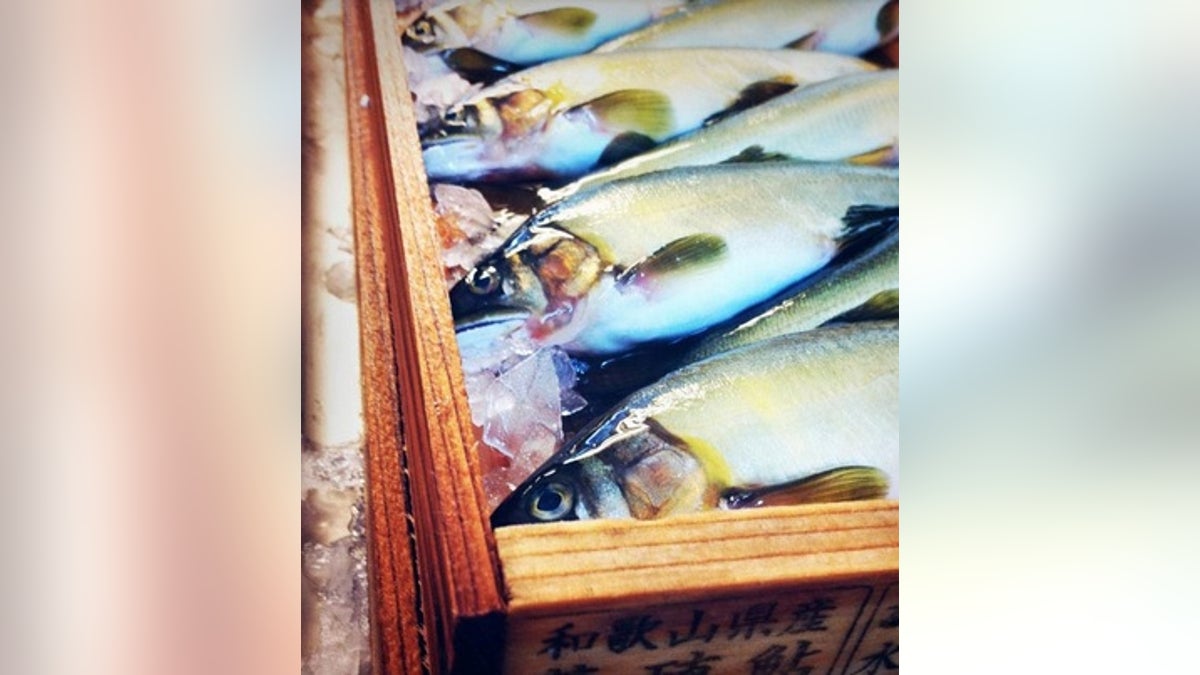 The recipient of three stars from the Michelin Guide, Saison nevertheless has a more laid-back atmosphere than some of its counterparts. An open kitchen allows diners to see the meticulous preparation of dishes of extraordinary freshness, from a standout tomato salad to the trout roe. The dining room's tasting menu price is $248 for an eight-course meal (an enhanced "Discovery" menu is also available at varying prices), and a customized wine pairing for $248 is optional.
9. Baumé, Palo Alto, Calif.
Bruno Chemel's two-Michelin-starred Baumé is named after the French chemist Antoine Baumé — appropriate for this modern approach to French cuisine. The eight-course dinner tasting menu is offered at $238 per person; the six-course lunch tasting menu is $178. In both cases, service is complimentary. Guests, who will enjoy the polished service in an intimate setting, should be prepared to spend a few hours indulging in the array of dishes, such as the 62 Degree Jidori Egg, Avocado Kohlrabi, and Golden Osetra Caviar.
10. The Restaurant at Meadowood, St. Helena, Calif.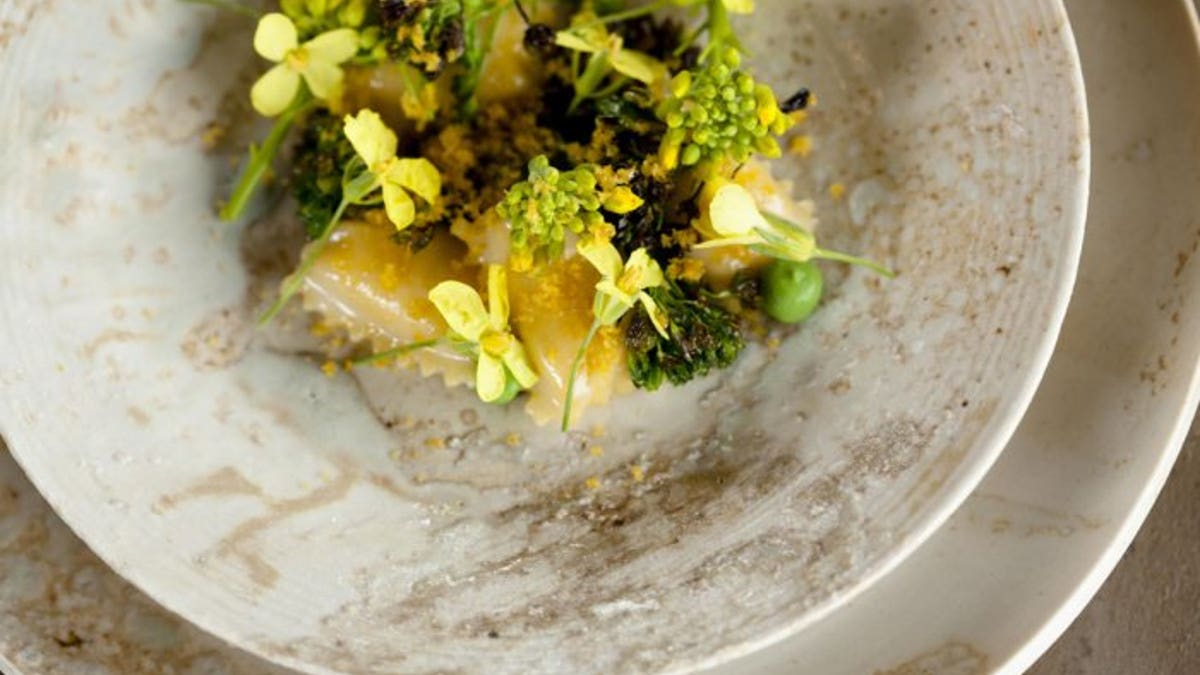 Chef Chris Kostow's widely acclaimed Napa Valley dining spot creates food custom-suited to each guest based on a process of communication. The restaurant received a James Beard Foundation Award for Outstanding Service this year, and in 2013, chef Kostow got the James Beard Award for Best Chef: West. A Chef's Tasting Menu of nine or ten courses is offered each evening for $225 per person, and wine pairings for each course are offered for an additional $225 per person.
If you want to eat at any of these restaurants, get ready to spend a paycheck or two.
More from The Daily Meal
World's Most Expensive Wines and Spirits
The World's Most Expensive Cocktails
Is This the World's Most Expensive Wine?