The Cronut Guy is Back With a Weirder, Pretzel-Based Dessert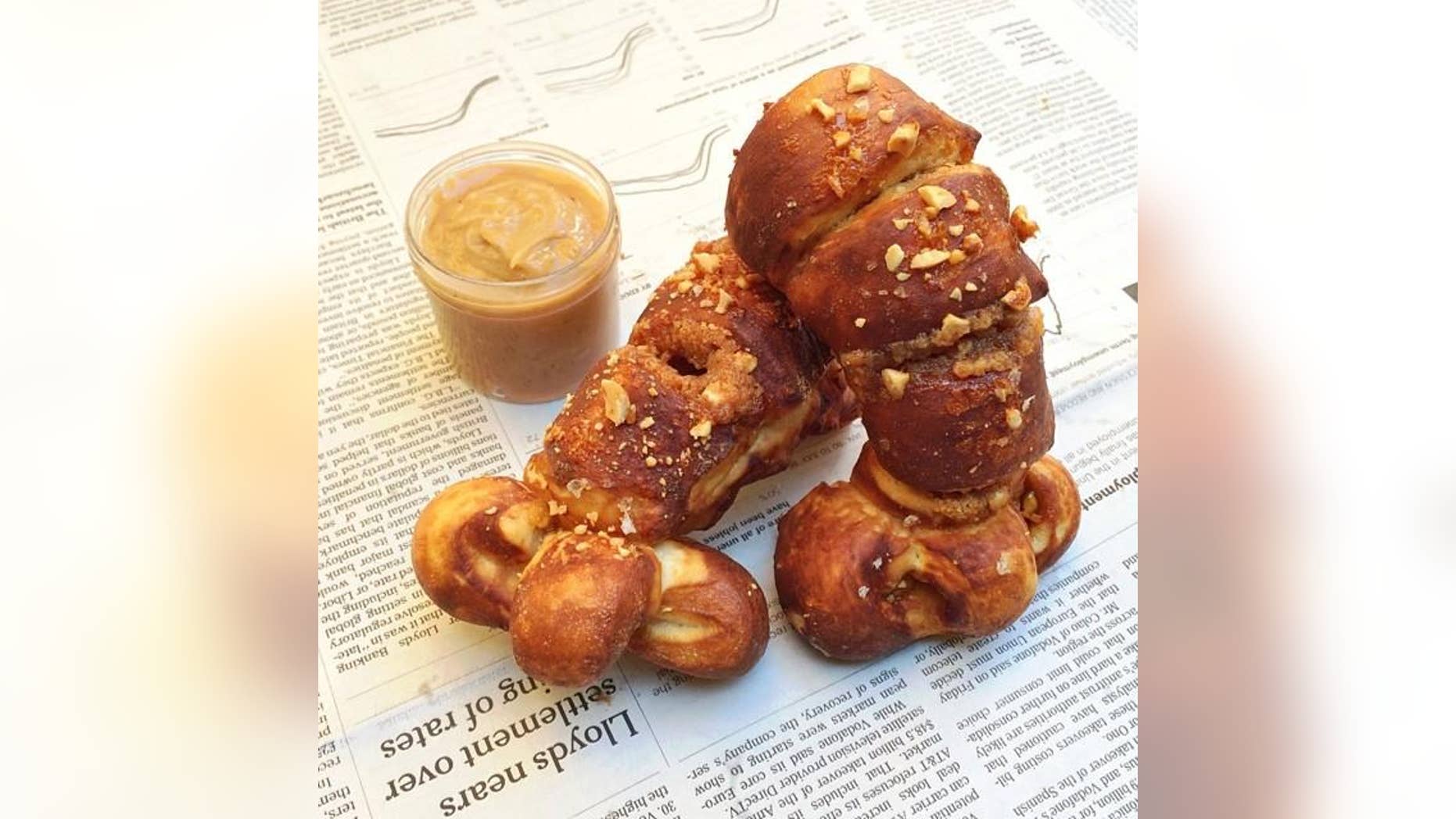 It seems like only yesterday that Cronuts — excuse us, Cronuts™ — were the talk of the town. But now that Cronut™ knock-offs can be found at your local bakery (and even Jack in the Box), they're kind of becoming old hat.
Enter Dominique Ansel, the creator of the Cronut™, with a brand new confection invention: Pretzel "Lobster Tails."
Described as a "soft pretzel stuffed with homemade peanut butter and buttercrunch brittle," Ansel's newest dessert debuted on August 9th at his bakery in New York City. And, just like the Cronut™ before it, this new treat appears to be a hybrid of sorts, mashing together a soft pretzel (with salt), an Italian-style lobster tail pastry (with peanut butter in place of pastry cream), and a Heath bar from the drug store (or at least the crumbs that fall from a Health bar after eating one).
Furthermore, each lobster tail is served warm with a side of "utterly addictive whipped honey brown butter" for dipping, just as you might a lobster in a fancy restaurant.
Oh, and they're also $8 apiece.
Right now, however, Ansel's pretzel lobster tails are only available at the Dominique Ansel Bakery in New York, but perhaps it's only a matter of time knock-offs start showing up in other markets, namely