Summer Chopped Cherry Salad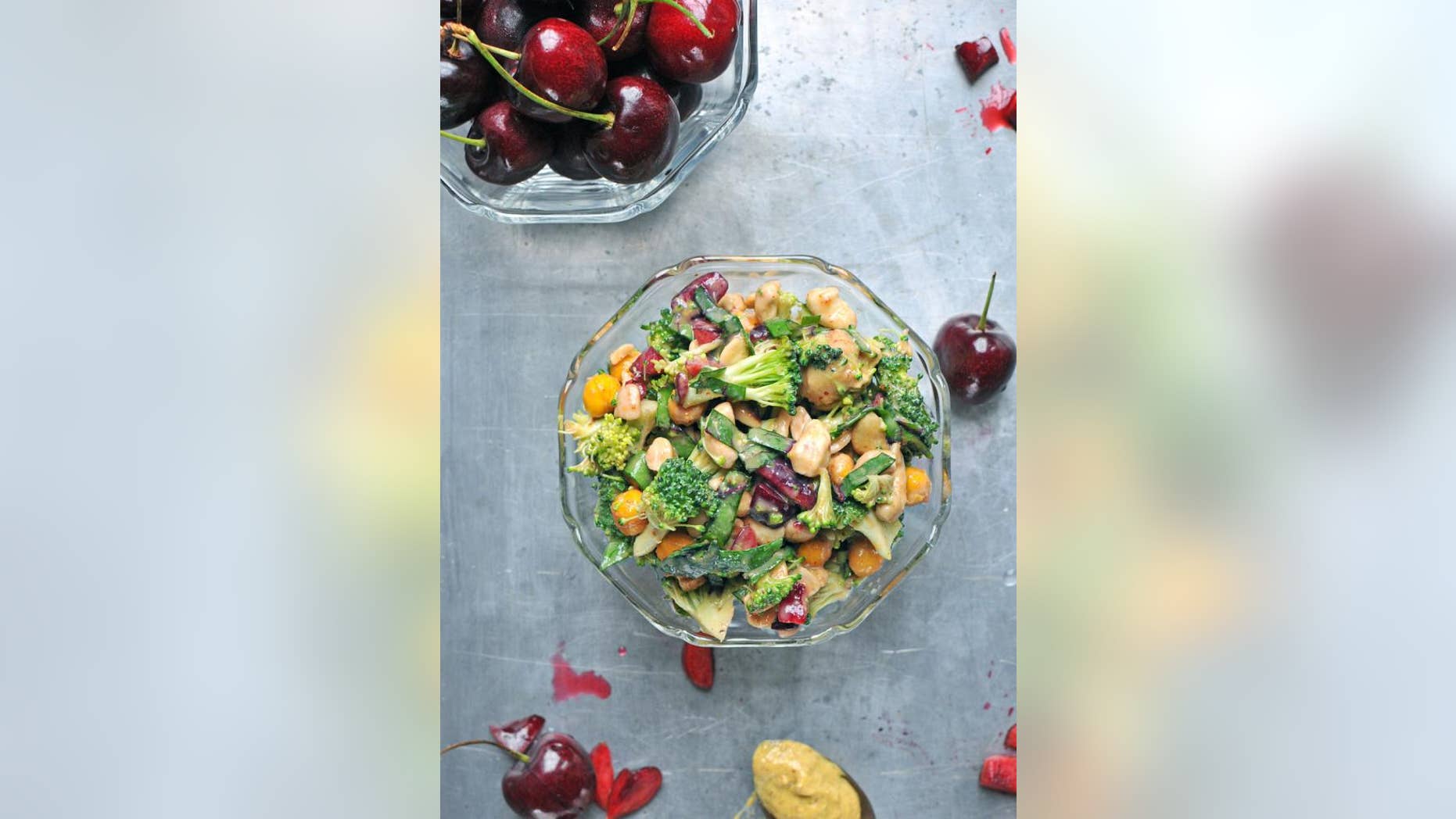 Nothing brightens up a dish quite like juicy, sun kissed cherries — and for the balmy months of summer, they're the perfect cure for any bland salad woes, all while keeping you in tip-top shape.
Blogger Kelly Pfeiffer of Nosh and Nourish believes everyone should be savoring this ruby-hued fruit, not just as a tasty snack, but also as a tantalizing addition to any bowl of greens. So before fall comes, take a stab at Kelly's summer chopped cherry salad recipe, a mouthwatering medley of hearty chickpeas, broccoli, cashews, and yes, loads of cherries.
"Unlike traditional broccoli salads made with mayo, or even a lightened-up version made with Greek yogurt, this salad features a dairy-free dressing made by combining tahini, brown mustard, apple cider vinegar and dark amber maple syrup," explains the recipe developer.
"With broccoli and homegrown beet greens as the base, roasted chickpeas for protein and fiber, cherries for sweetness and antioxidants, and cashews for crunch, this salad is vibrant and full of so many nutrients," she says.
Best of all? You'll be able to whip up some additional cherry-themed recipes with any leftover fruit. Sure, they're great for snacking on as-is (without fear of packing on pounds), but they're also great in a thirst-quenching limeade, which perfectly complements your cherry salad.
Another delicious perk? This summer chopped cherry salad is super easy to make, which means you won't break a sweat making magic happen in the kitchen.
For the full recipe, click here.