Starburst to release limited-edition 'All Pink' candy pack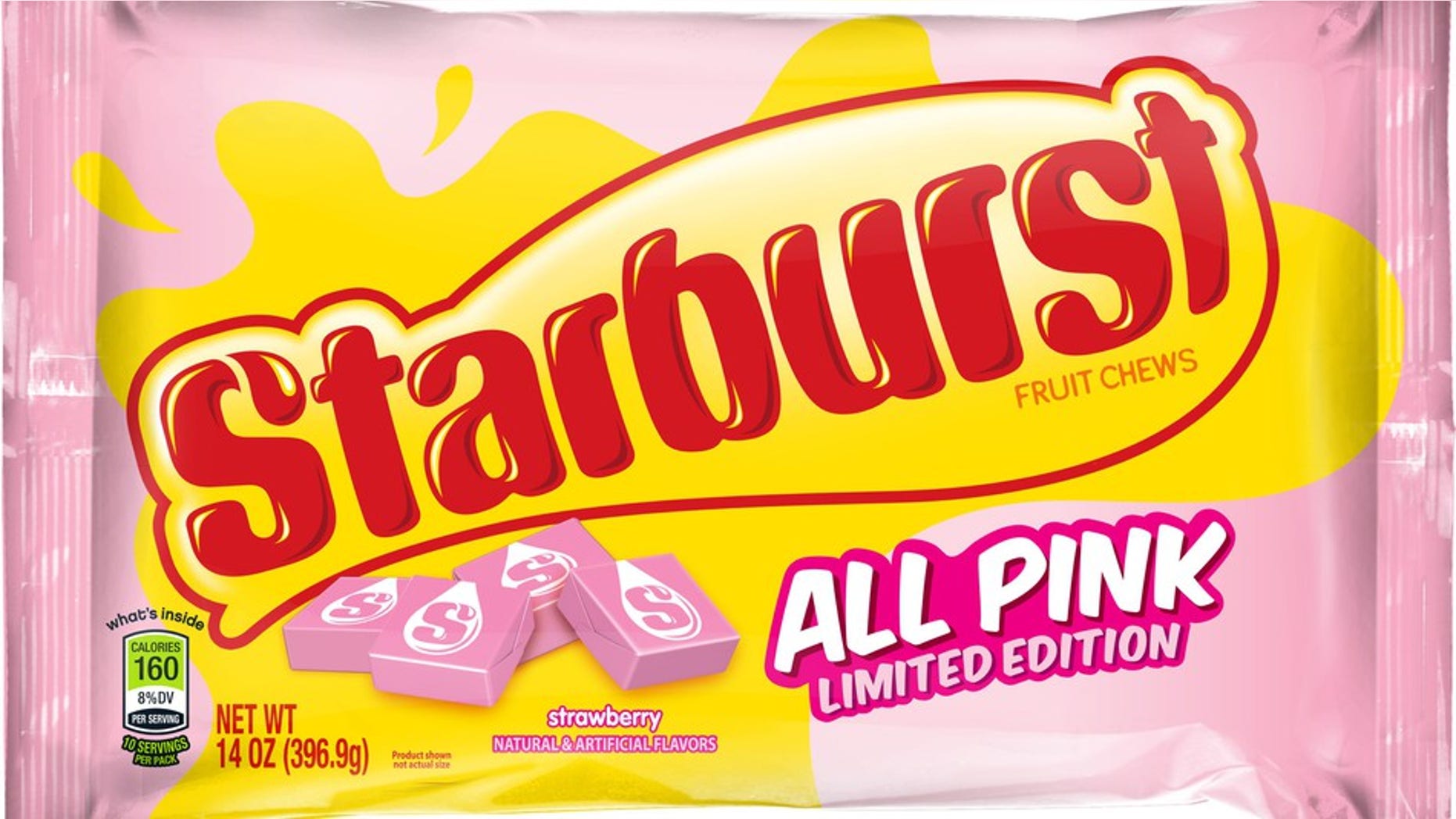 The people have spoken and when it comes to Starburst, many are screaming for pink-- and pink only.
Starburst is making dreams come true for thousands of fans of the slightly-strawberry flavored candy by releasing a limited edition All Pink pack in early April.
"On social media we're seeing people talk about pink Starburst more than any other flavor; there's even a meme about being treated 'like a Pink Starburst," Matt Montei, the senior director of confections at Wrigley told  Mashable.
"The Pink conversation and fanfare has continued to grow so we decided to act."
Although the Starburst's FaveReds, which includes a mix of red and pink candies, have been available in stores since 2008, fans of the chewy candy craved an even pinker package.
Starburst will be releasing All Pink packs for a limited time next month. The pink packs will be available in a single stick for $0.99 and a larger bag for $3.19, according to USA Today.
The packs will be available at plenty of retailers including Walmart, Walgreens, Target, Kroger, Meijer, H-E-B and online through Amazon.
While many are praising Starburst for the highly anticipated pink packs, the limited-edition packaging is causing disappointment among some who feel that other colors are far superior to the pale squares.