Secure travel backpack may be pickpocket and thief proof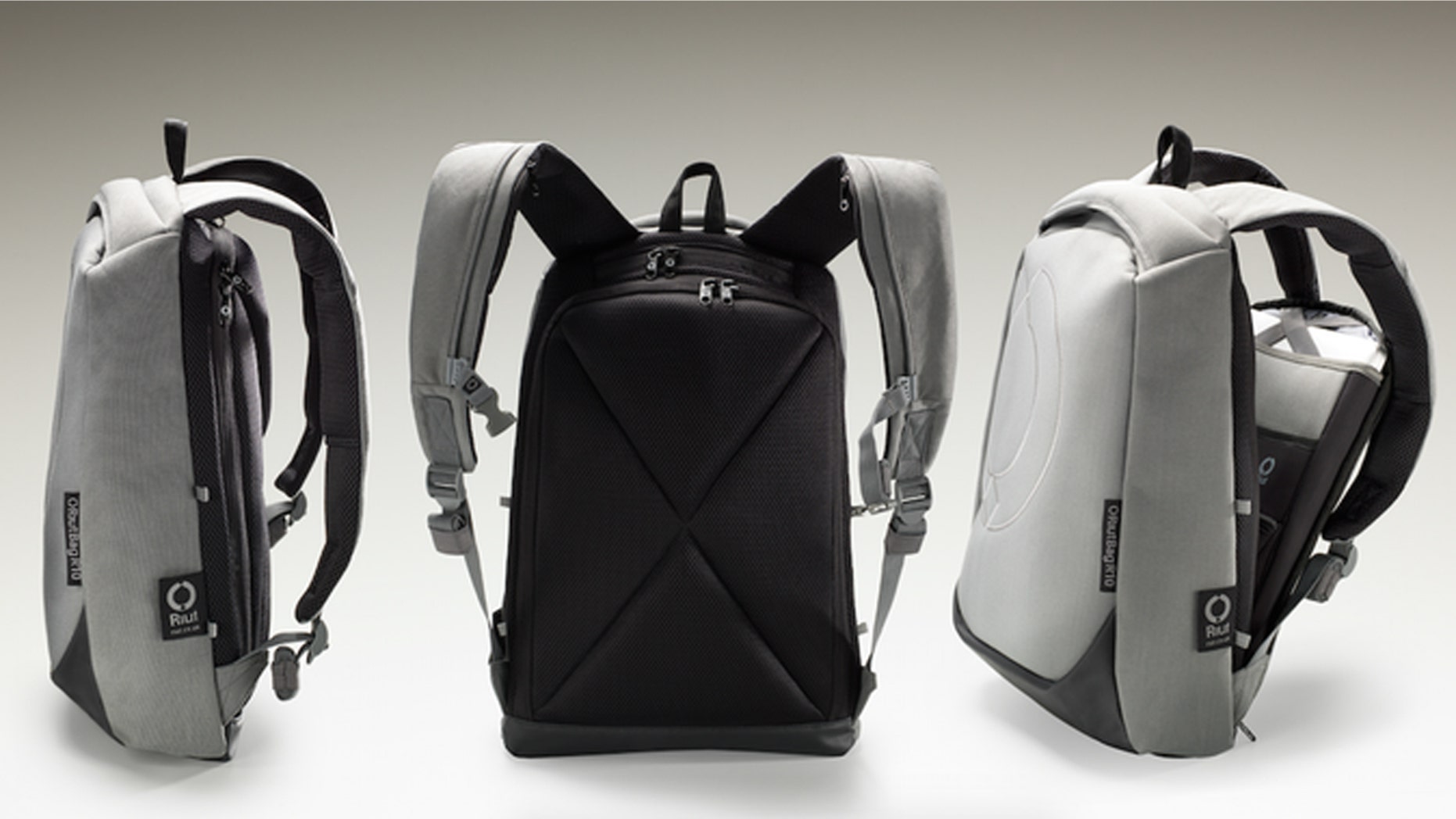 At first glance it looks like a conventional backpack — all curvy shoulder straps and a back-hugging central pouch. But upon closer inspection, something is not quite right: The zippers are missing — or at least it seems that way.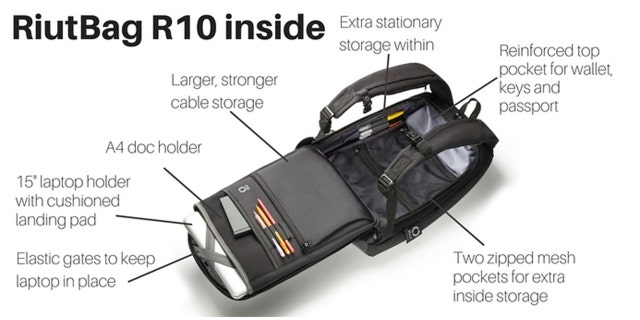 Actually, this is RiutBag, a new backpack designed expressly for travelers which cleverly places its zippers on the back side of its pouch — rather than the front.
It's a simple and clearly ingenious move that suddenly makes this ubiquitous travelers' accessory so much safer and pilfer-proof. No more worrying about forgetting to zip your backpack and some dude behind you swiping your stuff!
Crafted from sturdy, water-resistant materials and available in a pair of sizes (10 liters and 15 liters), RiutBag is the brainchild of British-based Sarah Giblin, a veteran traveler who saw a niche — and need — for a safer style of backpack.
Like many great inventions, the RiutBag resulted from a mix of necessity and love — having met her partner while living in Berlin, Giblin returned to the UK to study law and commuted to the Continent to maintain her long-distance relationship. Those trips led her to conclude that a new form of backpack could — and should — find form, and the RiutBag was born.
Today, the RiutBag is real — funded by a successful Kickstarter campaign, manufactured in China and already enjoyed by its first crop of consumers. Designed for both serious travelers and urban nomads, the bags easily fit a laptop, keys, passports, books, snacks, a water bottle and perhaps even a hoodie.
This story originally appeared on NYPost.com.
RiutBag R15 capacity pack in pack out from RiutBag by Riut on Vimeo.