Ryan Reynolds just bought Aviation Gin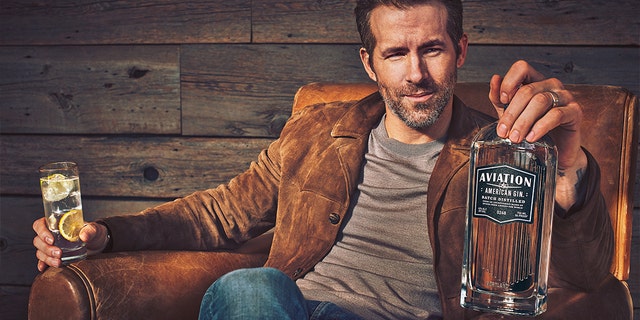 Watch out, George Clooney — Ryan Reynolds is officially the latest Hollywood heartthrob to try his hand at running a liquor brand. Aviation Gin announced Wednesday via press release that the actor, writer and producer has acquired an ownership stake in the company.
"If you think all gin tastes are the same, you'd be mistaken. Aviation is in a completely different league and I couldn't be prouder to be a part of the company," Reynolds said.
According to the release, the "Deadpool" star pursued the investment after tasting the spirit for the first time, which touts itself as a "smooth" and "botanical" spirit.
JIMMY BUFFETT'S BROADWAY SHOW 'ESCAPE TO MARGARITAVILLE' REPORTEDLY RUNS OUT OF MARGARITAS
"In the long and in no way disastrous marriage of showbiz and alcohol, so happy to announce I'm the proud owner of a gin company..." Reynolds tweeted.
After the father of two broke the news to his 9.93 million Twitter followers, the brand was quick to banter back.
"We're excited to announce our new boss, @vancityreynolds. Actor, producer, professional good-looking person," Aviation Gin adoringly wrote back two minutes later.
GERMAN OLYMPIANS ARE DRINKING NON-ALCOHOLIC BEER LIKE IT'S GATORADE
"We couldn't be happier that Ryan discovered Aviation. He wholeheartedly embodies the authentic, original spirit of Aviation Gin," Andrew T. Chrisomalis, CEO of Davos Brands, said in the release. "Ryan has worked tirelessly to create some of the world's most iconic media properties and will bring that drive and creativity to sharing Aviation with the world."
Moving forward, Reynolds will "play an active role in the day-to-day business and oversee creative direction" for Aviation Gin, the release also reads.