Ryan Gosling stops by Toronto coffee shop after management lobbies for visit with cardboard cut-out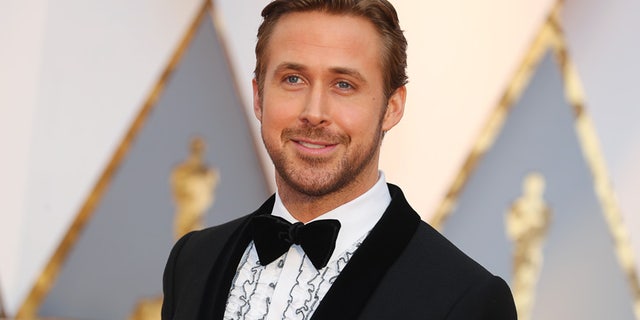 Ryan Gosling is no stranger to fans fawning over him on the Internet, but his surprise appearance at a Toronto coffee shop earlier this week, after a fervent Twitter campaign, proved to be a major real-life event for all involved.
Earlier this month, Grinder Coffee began petitioning the 37-year-old actor on social media to visit the café during his time in town at the Toronto Film Festival for his Neil Armstrong biopic, "First Man."
Armed with nothing but ambition and a cardboard cut-out of Gosling, the café's management set off to get the A-lister's attention with "10 days of posting" on Twitter, using the hashtag #RyanNeedsGrinder.
DUNKIN' DONUTS APOLOGIZES FOR SENDING EAGLES-THEMED CUPS TO NEW ENGLAND STORES
Highlighting reasons why Gosling should visit the coffee shop, the silly posts featured everything from customers taking selfies with the cut-out to tweeting out maps with Grinder Coffee's exact location, and even taking the cut-out out for drinks.
The idea was apparently not entirely original, as actor Idris Elba reportedly turned down a similar, earlier request for a visit to the café, as per the shop's tweets.
Fortunately for manager Joelle Murray, the shop did not even need to lobby for the full 10 days.
On Sept. 11, Gosling made an appearance at the coffee shop, to the great delight of Twitter users following the stunt, Esquire reported. In a now-viral image, Murray is all smiles as she gives him a giant bear hug.
"And this happened... #ryanneedsgrinder worked. The man himself showed up. What a good sport, a well brought up Canadian boy. We truly appreciate Ryan taking the time the time to visit us during #tiff," Grinder Coffee wrote in post that has since gone viral with over 9,000 likes.
"Take that @idriselba your loss," they added,
"She's all in on the hug! No shame in her game, I would be too!" one fan applauded.