Russian vodka brand pulled from shelves for 'abhorrent symbol'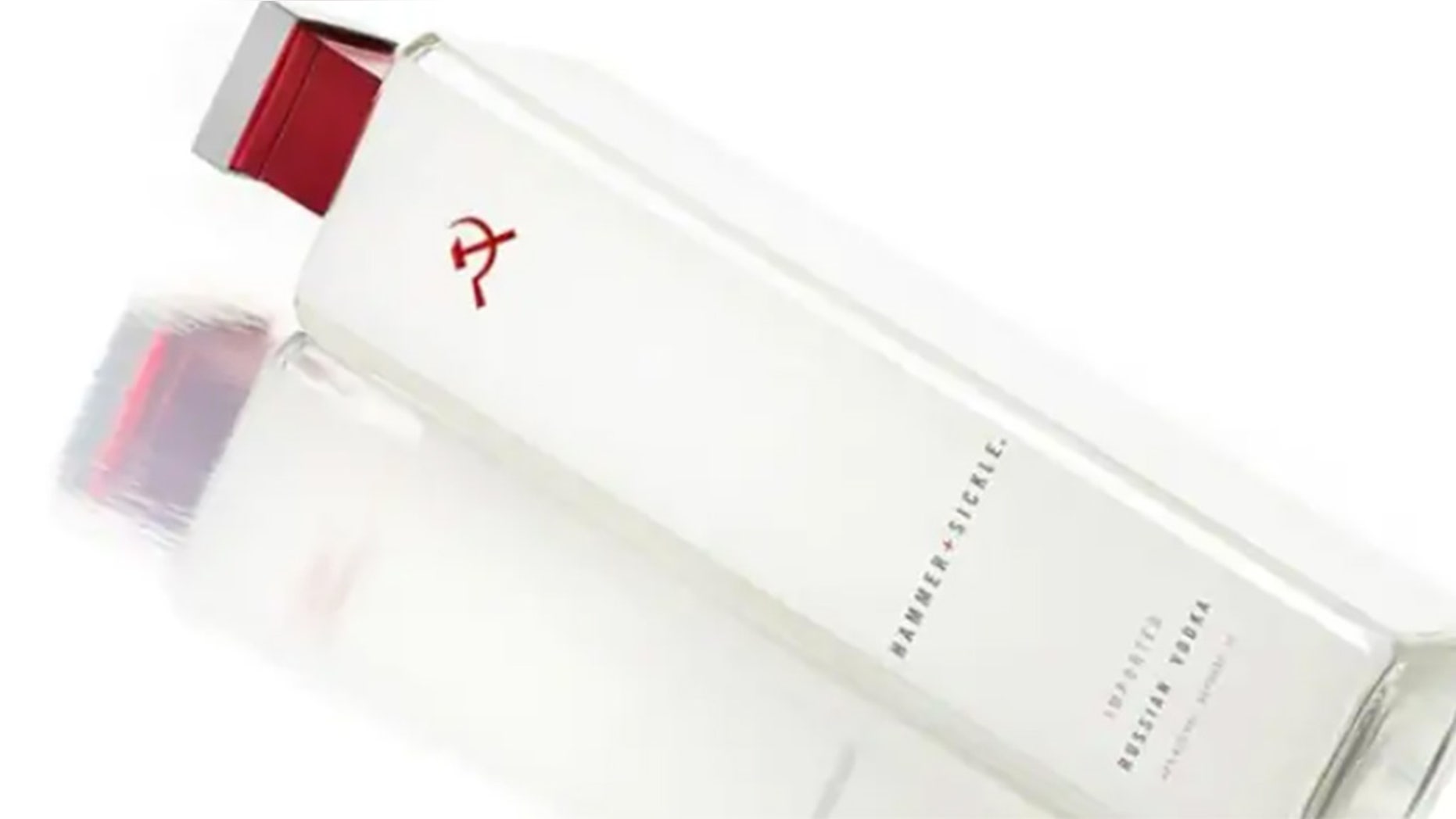 A Russian vodka brand has been pulled from liquor stores in Alberta, Canada, after customers complained that the logo represented the genocide of millions of Ukrainians.
Hammer + Sickle brand vodka uses its namesake as the logo on its bottles – a red hammer and sickle.
HEINEKEN UNDER FIRE FOR 'TERRIBLY RACIST' LIGHT BEER COMMERCIAL
"We wouldn't put out a cognac with a swastika on it, would we?"
Olesia Luciw-Andryjowycz, chapter president of the Ukrainian Canadian Congress Alberta told CBC, the logo symbolizes the oppression of human rights to Ukrainians.
"We wouldn't put out a cognac with a swastika on it, would we?" said Luciw-Andryjowycz to CBC. "I mean, people would be outraged."
Luciw-Andryjowycz said she was especially bothered that the vodka was sold at the Calgary International Airport.
"That was more disturbing," she said. "Because here it was at an international airport showing to the rest of the world — saying, look what Alberta's doing, you know, we're selling a vodka with a symbol that is so oppressive."
Luciw-Andryjowycz called the label "offensive" and said she and her group asked the Alberta Liquor and Gaming Commission to pull the product from shelves in January.
Initially, the government agency told her it was not possible because liquor stores are private businesses, CBC reported.
"For us, the image is an abhorrent symbol that represents the genocide of millions."
In June, Alberta Economic Development Minister Deron Bilous and MLA Jessica Littlewood wrote to the commission, noting Alberta is home to more than 365,000 Ukrainian-Albertans and many of whom fled their home because of Soviet threat.
"For us, the image is an abhorrent symbol that represents the genocide of millions," the letter said.
The letter also mentioned the atrocity of Holodomor, also known as the Great Famine, which is recognized in some countries as a genocide of the Ukrainian people by the Soviet government – something Russia firmly denies.
In a statement to CBC, the Alberta commission said it "recognizes the Holodomor was a horrific period in Ukrainian history" and decided to pull the sale of the vodka.
"The Alberta Gaming and Liquor Commission has heard from Albertans and is working directly and in collaboration with the liquor agency on this matter, ensuring that, effective immediately, this product (Hammer + Sickle vodka) will no longer be brought into Alberta," the email said, CBC reported.
FOLLOW US ON FACEBOOK FOR MORE FOX LIFESTYLE NEWS
Though Luciew-Andryjowycz told CBC she was "thrilled" by the decision, her organization is still fighting for the product to be removed from Quebec – the only other province where it is imported in Canada.
Hammer + Sickle did not immediately respond to a request for comment.