Restaurant worker was fired for sharing anti-gay receipt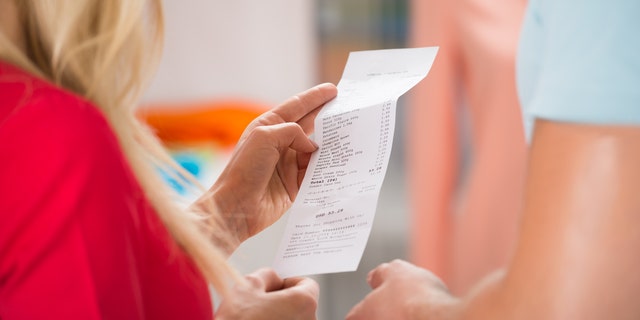 A restaurant worker in North Carolina was fired after he shared a picture of a customer's anti-gay receipt on Facebook.
A server, identified only as Justin S., posted a photo of a receipt where a customer had written in the margins, "Our gay waiter made me wanna(sic) throw up my food! Ruined my experience tongt(sic). Will not Be back!" Over the customer's name, Justin wrote, "Please read the ignorance."
The photo started to gain attention once he published it and eventually was seen by his employer, Hickory Tavern – a small chain of restaurants established in three states in the south.
The restaurant informed Justin that he had violated a companywide policy that prohibits employees from posting credit card receipts online.
RESTAURANT DEFENDS PHOTO FACEBOOK ACCUSED OF BLACKFACE
"We value the privacy of our patrons, and posting of credit card receipts violates our confidentiality policy," Hickory Tavern said in a statement to The Charlotte Observer.
Since Justin was fired for posting the homophobic receipt, the photo – which was deleted from Justin's account – has been shared on social media over 2,000 times where it has received waves of support for Justin and attacks on Hickory Tavern.
One user wrote on Facebook, "This is SO sad and frustrating."
Another person wrote, "Won't be going back there!"
While others have called to boycott the casual dining restaurant.
Most of the comments feel the restaurant reacted poorly to the situation and accused the restaurant of firing Justin because he was gay, which Hickory defends against.
"We strongly condemn the insults directed at one of our team members in remarks left by a patron on their credit card receipt," Hickory Tavern said. "We value diversity and do not discriminate on the basis of race, gender, sexual orientation or for any other reason."
FOLLOW US ON FACEBOOK FOR MORE FOX LIFESTYLE NEWS
Hickory maintains that the post was a violation, but told the Observer that they think Justin might not have understood the policy fully and offered him his job back.
"Although the team member was initially terminated for violating this policy, after further discussions with the team member, we made the decision to offer his job back. We strive to strike the right balance between supporting our team members and protecting the private information of our guests."
Justin seems to have declined the offer, GrubStreet reported.