Restaurant serves toddler alcohol instead of juice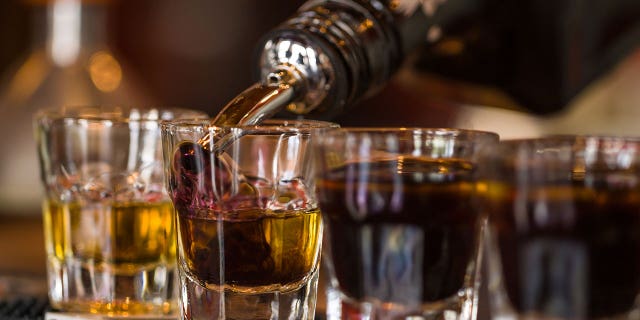 A Georgia family was shocked to discover a restaurant served their young daughter alcohol by mistake.
Alexis Smith and her husband took their 18-month-old daughter, Aaliyah, to lunch at a restaurant in Vinings. The family ordered apple juice for their daughter while they ate their meal.
After lunch, as they were getting ready to leave, Aaliyah's dad took a sip of the juice out of the kid's cup and his chest started burning, Smith told 11Alive. Alexis tasted the juice as well, and suspected it was alcohol, so they told the manager on duty.
The manager looked into the situation and notified the family that the container had been mislabeled and the child had indeed been served alcohol by mistake.
"I started crying at the restaurant," Smith told 11Alive. "As a mom, it was very emotional. Alcohol is something serious."
BOMBAY SAPPHIRE GIN RECALLED FOR HAVING FAR TOO MUCH ALCOHOL
Smith said the owner of the restaurant was very upset and the manager insisted on paying for their meal.
The family took Aaliyah to the hospital to be checked out. Smith said her daughter was "not her usual self" after drinking the alcohol, and was a little off balance. Doctors observed the child for a couple of hours before determining she was in good health, according to 11Alive.
However, the situation could've been much worse. The restaurant had initially asked the family if they wanted Aaliyah's juice poured into her sippy cup, but luckily they declined.
"She would have been sipping on alcohol all day and possibly died," she said. "I'm just lucky that my daughter did not consume the whole cup because she probably would not be here now."
FOLLOW US ON FACEBOOK FOR MORE FOX LIFESTYLE NEWS
Based on the amount of alcohol Aaliyah consumed at lunch, Poison Control estimates her blood-alcohol level was around .067 percent, which is just under the Georgia legal limit of .08 percent, according to 11Alive.