'Recovering addict' picks up IHOP tab for EMTs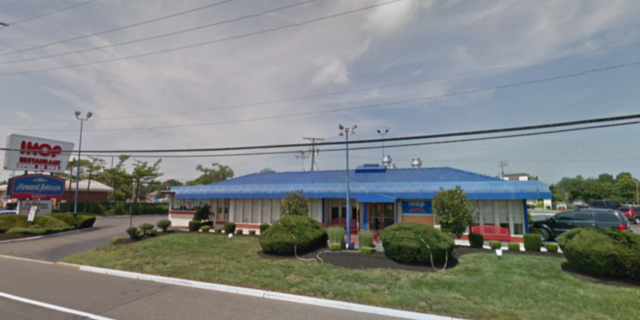 EMTs from the Toms River First Aid Squad received a heart-warming surprise on Friday morning when they discovered their breakfast bill at IHOP had been fully paid.
The five EMTs were dining at the breakfast chain and when they received their bill, the crew saw it had been paid and had a note attached:
"Thank you for all you do! – Recovering Addict."
Captain Alyssa Golembeski told nj.com,"It was just a reminder that there is still so much good in the world. The note and paying for our breakfast…we are a boisterous bunch and that brought our table to complete silence. We were practically in tears," said
MAN LOSES 280 POUNDS IN TWO YEARS AFTER WALKING 6,000 MILES
Golembeski and her crew hit up the diner for their weekly breakfast together after an overnight shift.
"EMTs can eat," said Golembeski. "We raked up like a $77 bill."
The fellow diner who paid for their meal remains a mystery, so the team shared a photo of the note on Facebook as a way to thank the generous customer.
"When I asked the manager who it was, he told us she didn't want to give her name and that she had already left. We never got the chance to thank her in person," Golembeski said.
PROSTHETICS HELP 9-YEAR-OLD QUADRUPLE AMPUTEE RUN FOR THE FIRST TIME
Golembeski said she and her team are often thanked for their service to the community, but having someone pay for their meals was "astounding."
"I really want her to know how grateful we all are to her and how much we hope she continues on her road to recovery."