Pizza Hut creates bizarre new pizza-scented perfume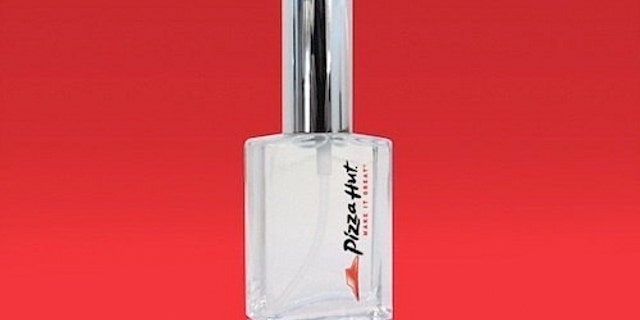 It started out as a joke, but now Pizza Hut has rolled out a real perfume that boasts "top notes of freshly baked, hand-tossed dough."
Pizza Hut decided to make the perfume after the company's community managers posted a joke on Facebook last August about bottling the smell of fresh-made pizza. Within half an hour "a few thousand people" had responded saying they wanted a bottle.
"When our ad team at GRIP brought the idea to us, we absolutely loved it," says Beverley D'Cruz, Pizza Hut Canada's marketing and product development director in a release. "What better way to celebrate our Facebook fans than by providing them with a way to enjoy the fresh smell of Pizza Hut pizza whenever they want!"
Pizza Hut cranked out 110 bottles of the limited-edition scent, and only the lucky Pizza Hut Canada Facebook fans who asked for it got one. The rest of us will have to settle for dabbing a steamy slice at the wrists and temples.
"Will we be seeing Pizza Hut perfume in department stores any time soon? Only time will tell," said the release.