Pastry chefs reveal their favorite desserts
Pastry chefs like Dominique Ansel, François Payard and Andrea Litvin spend their days crafting up delicious sweets for the world to enjoy. But what are their favorite desserts? We find out.
1. PORTUGESE EGG TART AT MARGARET'S CAFÉ E NATA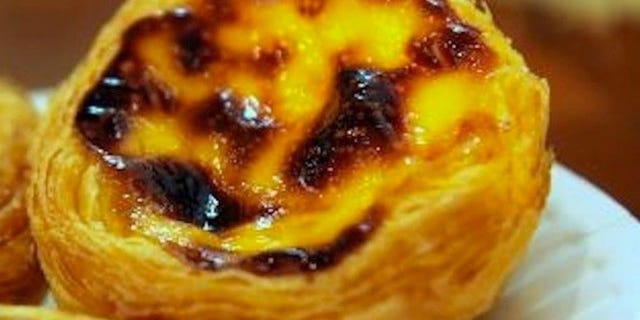 Macau, China
Selected by: Dominique Ansel, Dominique Ansel bakery, New York
While hundreds of "Crolanthropists" line up at the Dominique Ansel bakery for a bite of the sugar-soaked, croissant-donut hybrid known as the cronut, Ansel himself spends his days dreaming of the Portugese egg tart at Margaret's Café e Nata in Macau, China. It's the tart's "lightly charred top, custard egg flan filling, and light puff-pastry crust" that Ansel admits he can't stop thinking about. Also on the James Beard Award nominee's list of dessert favorites is gelato from Rome's Cafe Giolitti, a 113-year-old gelateria by the Trevi Fountain. Hazelnut is his preferred flavor.
2. PANNA COTTA AT COSTATA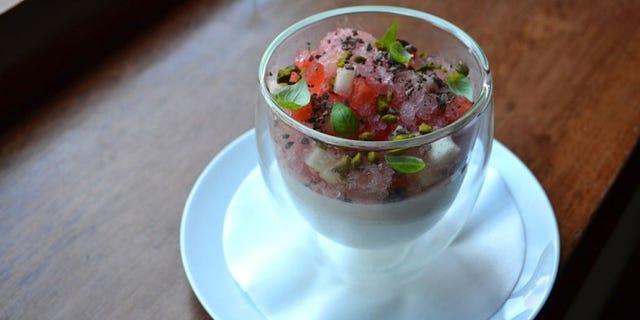 New York, USA
Selected by: Ashley Brauze, the former executive pastry chef at db bistro moderne in New York. (Brauze will soon take over the pastry department at Café Boulud).
"I recently dined at Michael White's new steakhouse, Costata—and fell in love with Chef Robert Truitt's panna cotta [with] vanilla crema, watermelon granita and Sicilian pistachio," says Brauze.
"It was the middle of the most recent New York heat wave, and this was a perfect light, refreshing, summer dessert. The creamy panna cotta was balanced by the crisp granita, made with fresh watermelon juice. And the candied pistachios [lent] a bit of saltiness and crunch," Brauze explained. "[It was] simply and perfectly executed with interesting flavor combinations."
3. CHOCOLATE MILLE-FEUILLE AT LE BERNARDIN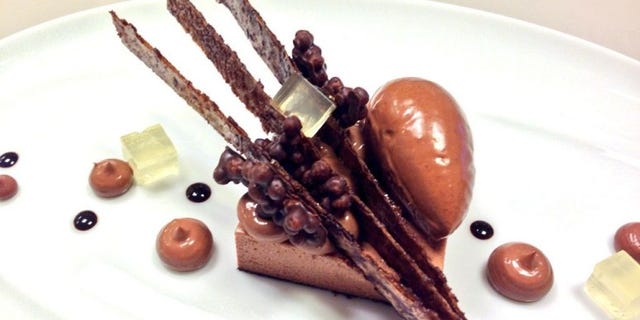 New York, USA
Selected by: French pastry chef François Payard, who operates more than a dozen patisseries and bakeries across the world.
"My favorite dessert is the Chocolate Mille-Feuille from Le Bernadin," revealed Payard. "It is so well executed and the chocolate is such high quality that you can't help but love it. It's the perfect combination of flavors and textures and the size is just right. Pastry chef Laurie Jon Moran has made an incredible chocolate dessert."
4. CHEWEO AT CRUMBLE & FLAKE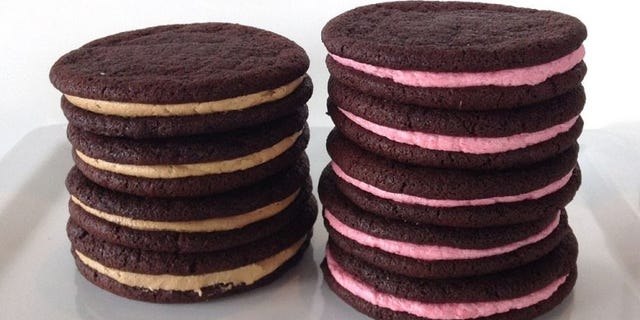 Seattle, USA
Selected by: Chef Dana Cree of Chicago's Blackbird.
"Playful" is one way to describe the lineup of sweet treats that emerge from Cree's kitchen—so it comes as no surprise that her sweet-toothed soft spot is a new version of an old favorite.
"The best dessert is the Cheweo at Crumble & Flake in Seattle," Cree reveals. "It's like an Oreo, but the cookies are soft and chewy. And so, so, so, so, good."
Cheweo filling flavors change every few weeks, but the coffee (pictured here with raspberry) is one of the most popular options.
5. ÉCLAIR AT FAUCHON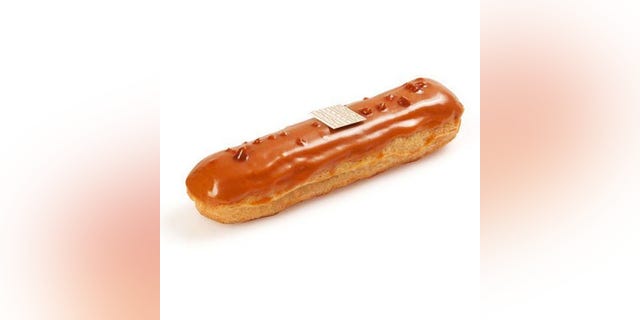 Paris, France
Selected by: Kierin Baldwin, pastry chef at New York City's The Dutch.
"While I am not proud to admit it, sugar is usually about the last thing I crave in my time away from work, so I don't eat around as much as I should," says Baldwin.
"Buy one and eat it while walking down the street," Baldwin suggests. "Watch the locals give you dirty looks for eating something on the go. You won't care. Because this is the best éclair you have ever had and you are in Paris. I had this experience with a Passion-Rose éclair and I still have no shame for it."
6. STEAMED CHOCOLATE STOUT CAKE AT ONE TEN THAI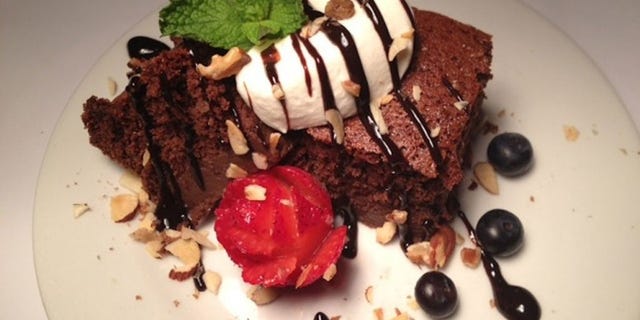 Aguadilla, Puerto Rico
Selected by: Alina Eisenhauer, owner of Sweet Kitchen in Massachussetts.
"As a pastry chef, I'm a bit of a pastry snob," admits Eisenhauer. "So when, after a full day of filming and eating food, I was presented with Chef Andrew Klein's Steamed Chocolate Stout Cake, I expected to take one polite bite and leave the rest on the plate. But after the first bite I just couldn't put the fork down! This is one of the best chocolate cakes I have ever had anywhere—light, moist, rich, and decadent all at the same time."
According to Chef Klein, the original stout cake recipe had called for espresso and water. But one day, he substituted all the liquid with the locally brewed Kofresi Stout from the Old Harbor Brewery in San Juan—and never looked back.
7. MONUMENT CHOCOLATE PIE AT MONUMENT CAFÉ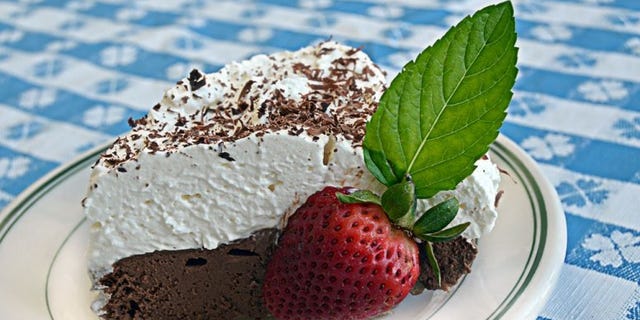 Texas, USA
Selected by: DeeDee Sanchez, pastry chef at the popular Jack Allen's Kitchen in Austin, Texas.
"Georgetown, Texas has a wonderful café right downtown, The Monument Cafe," says Sanchez. "The Monument Chocolate Pie is absolutely to die for. It is rare that I eat a dessert that actually makes me envious because it is so good!"
According to Sanchez, the pie has the perfect combination of buttery, pecan crust, smoother-than-silk chocolate mousse, and decadent whipped cream topped with chocolate shavings.
See more pastries at Conde Nast Traveler
More from Conde Nast Traveler
The Strangest City Names Around the Globe
50 Ways to Beat the Summer Heat
Beautiful Hidden Beaches Around the World
Submit Your Travel Photo to Win a $25,000 Trip of a Lifetime