One tweet saved a Texas bakery from closing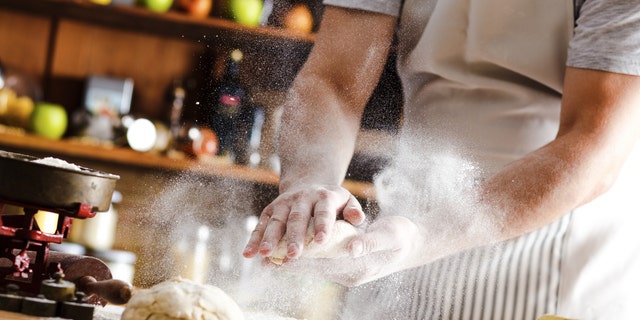 A viral tweet has managed to save a Houston-area bakery from shutting its doors.
Trinidad Garza has been baking since he was 12-years-old, he told ABC13. But after Hurricane Harvey, business at La Casa Bakery and Cafe had slowed.
"He told my mom he was thinking about selling, and he even had an offer," Trinidad's daughter, Jackie, said to ABC13.
The 70-something-year-old man had opened up the restaurant two years ago and made it into a family business – employing his three sons, his wife and his daughter, who was disheartened to hear the news.
GIRL STUCK IN MCDONALD'S PLAYPLACE GETS RESCUED BY FIREFIGHTERS
"I begged him not to sell, to wait for me to get through college and then make me a part owner," Jackie said.
In an effort to convince her dad to keep the business, the 18-year-old took to Twitter and posted a video of her dad making pan dulce at the bakery.
"Hey yall my dad has a little panaderia/ restaurant. He makes all of the pan dulce himself. He been thinking about closing but I cant [sic] let that happen, spred [sic] the word 1 rt could bring in a potential customer!" she wrote in the caption, along with the restaurant's address.
Since her post, the tweet has gone viral with more than 48,000 likes, nearly 60,000 retweets and over 1.1 million views. And business has been booming ever since — Jackie even posted that they had almost run out of concha (a sweet yeast roll) because of the increased demand.
"I know all the hard work my parents put into this. They work from early in the morning until late at night, even though we close at 5 p.m," Jackie said. "The quality of the food and the authenticity of it is amazing."
FOLLOW US ON FACEBOOK FOR MORE FOX LIFESTYLE NEWS
Trinidad was shocked by the outpouring of support.
"I didn't know anything about Twitter," he told ABC 13. "I'm very surprised."
Jackie plans on expanding their digital presence by starting a website. She has already solidified a separate business Twitter account, and created a Yelp page for La Casa Bakery and Cafe.