Officials in Vietnamese capital of Hanoi ask residents to stop eating dog meat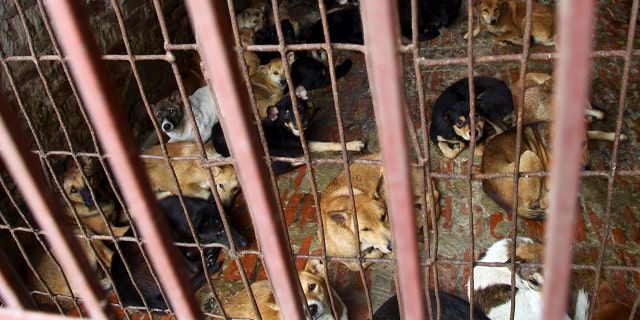 Authorities in the Vietnamese capital of Hanoi are urging residents to stop eating dog meat, saying that the practice is not befitting of "a civilized and modern capital."
The announcement was made by Hanoi's Vice Mayor Nguyen Van Suu, who posted the message to the city's website on Tuesday, the Associated Press reported.
LIVE GRENADE FOUND AT SOUTH DAKOTA RESTAURANT DURING REMODEL
Officials say there is also concern that the improper raising and preparation of the dogs can contribute to the spread of rabies, which the country is aiming to stem by 2021.
In addition, the city's statement asked residents to stop eating cat meat — or "little tiger" as it's sometimes called on menus — as it deters tourists.
"The trading, killing and use of dog and cat meat has brought on a negative reaction from tourists and expatriates living in Hanoi," the statement reads, per The Japan Times.
PETA CONTINUES BILLBOARD WAR WITH BALTIMORE RESTAURANT: 'WHY SO CRABBY?'
Officials say there are currently around 1,000 restaurants and markets that sell dog and cat meat, and that roughly 10 percent of the nearly 500,000 dogs and cats within Hanoi are raised for meat.
Nguyen Thi Minh, a restaurateur in Hanoi who has served dog meat for over 20 years, claims there is no risk of catching rabies from her food because she uses only healthy dogs and cooks the meat properly.
"People eat dog meat and there's no problem," she said, per the Associated Press. "I serve customers from South Korea, the United States and other countries."
FOLLOW US ON FACEBOOK FOR MORE FOX LIFESTYLE NEWS
Hanoi's attempt to curb the consumption of dog and cat meat follows similar efforts by South Korean authorities earlier this year, who offered subsidiaries to restauranteurs in exchange for temporarily halting the practice of serving the meat prior to the Winter Olympics in Pyeongchang.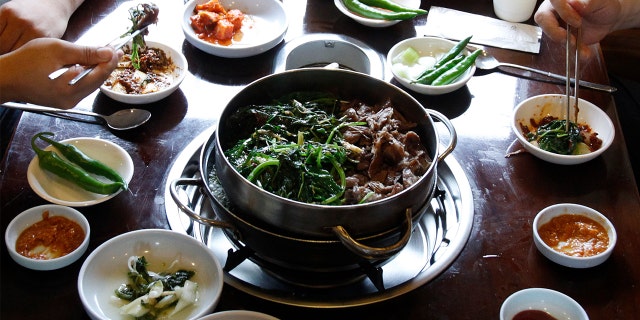 The Associated Press contributed to this report.