McDonald's Singapore's new 'Nasi Lemak' Burger irks some, completely sells out anyway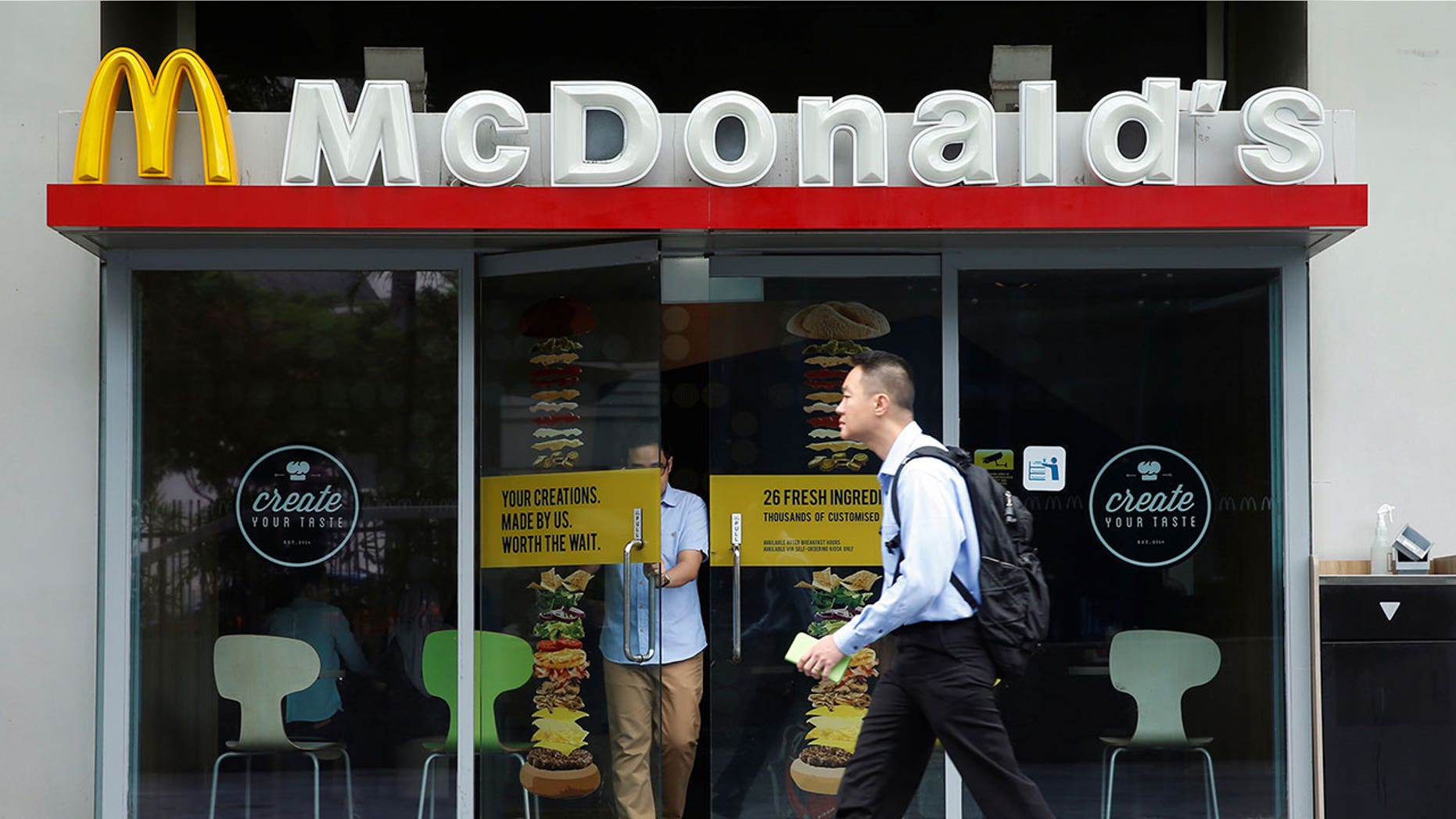 McDonald's Singapore released its newest burger in mid-July, and it's simultaneously the most popular and most controversial item on the menu.
The chain's new "Nasi Lemak" Burger, which is a take on one of the country's popular dishes, has completely sold out after debuting in Singapore just two weeks ago, according to Channel NewsAsia. It's a feat that's even more impressive considering that some Singaporeans have openly expressed disdain over McDonald's attempt to interpret the meal as a sandwich.
Nasi lemak is a popular meal throughout Singapore, and it's also very popular in nearby Malaysia, where it's considered to be the country's national dish. Traditionally, a plate of nasi lemak contains coconut-flavored rice, egg, anchovy, peanuts, sambal (spicy chili) sauce, and meats such as lamb or chicken.
MCDONALD'S AUSTRALIA ADDS SECRET ITEM TO MENU
McDonald's burger, however, reimagines the dish as a sandwich made with a coconut-scented chicken patty, a fried egg, sambal sauce and cucumber slices, all served on a semolina bun — and this isn't sitting well with more than a few critics on Twitter, some of whom complained about the missing rice.
Despite this, the majority of tweets concerning McDonald's new Nasi Lemak Burger seem to be positive, with one Twitter user praising it as "the best burger they have ever created." Many others commented on the significant crowds and wait times at their local McDonald's locations.
Not surprisingly, Agatha Yap, the senior director of marketing for McDonald's Singapore, told CNBC that the Nasi Lemak Burger "has proven to be one of our most successful promotions in recent years."
"We've seen tremendously overwhelming demand — in fact, double that of our expectations."
FOLLOW US ON FACEBOOK FOR MORE FOX LIFESTYLE NEWS
Channel NewsAsia further reported that two drinks which debuted alongside the burger — the Chendol McFlurry and Bandung McFizz — are also sold out across Singapore.
A representative for McDonald's Singapore tells Fox News that the company is considering bringing back the Nasi Lemak Burger "sometime in the future."