McDonald's Japan is testing chocolate covered french fries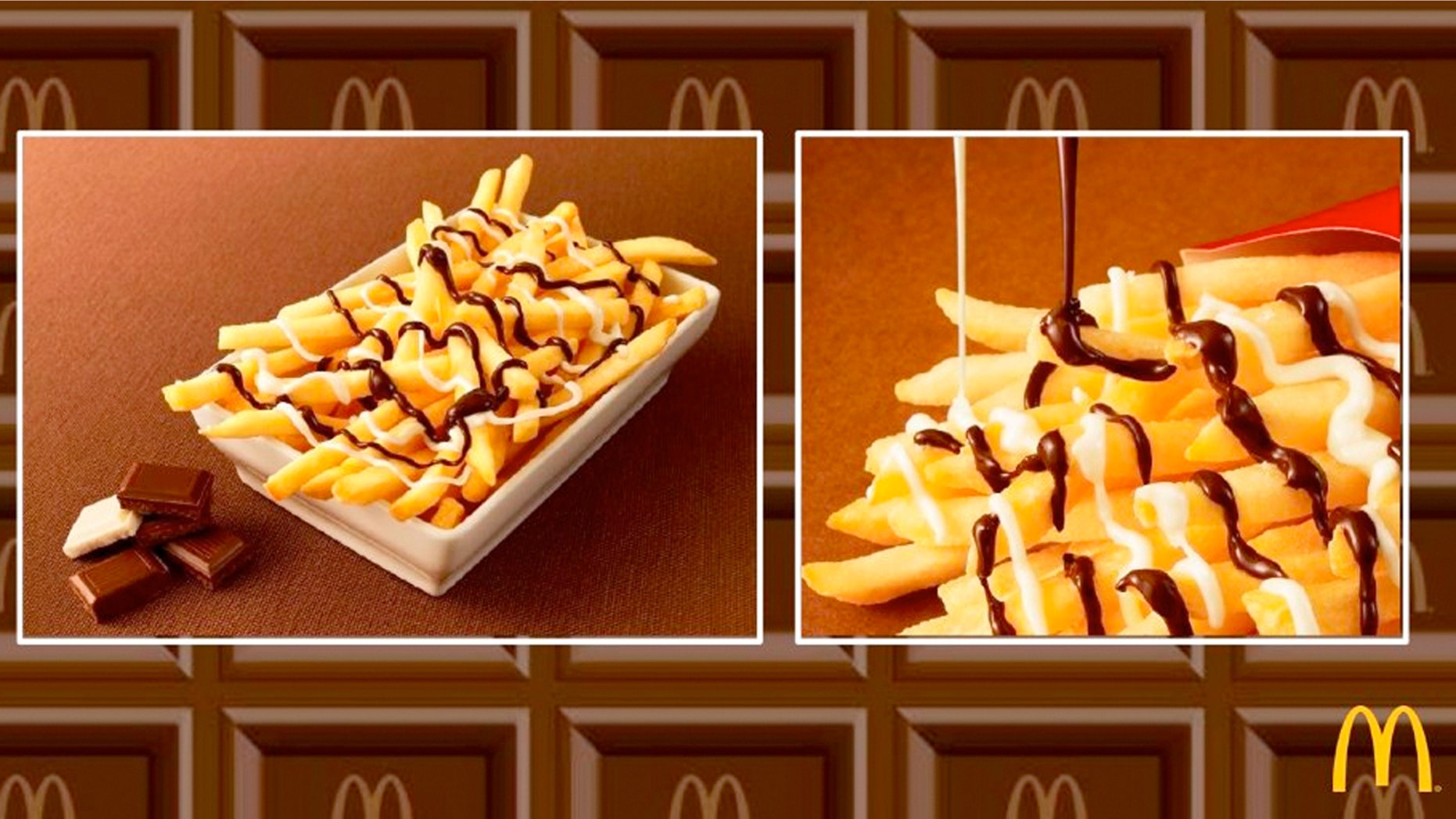 If you thought chocolate covered potato chips were all the rage, McDonald's is upping the ante with chocolate covered fries.
McDonalds in Japan is testing french fries smothered with not just one type of chocolate sauce, but two: chocolate with cacao flavor and white milk chocolate.
Called McChoco Potatoes, the limited-time menu item will be available staring January 26. According to a release, the company says it "makes for a great dessert" by creating a "wonderful salty and sweet harmonious taste."
McDonald's Japan often tests new menu items for the company and if they are successful there, they're sometimes introduced to other markets. Over the years, McDonald's Japan has rolled out items such as the 48 piece McNuggets and the shrimp burger.
No word on if the McChoco Potato will ever hit the U.S.  But if there are plans to introduce it, they'd better hurry up before the chocolate shortage hits.