McDonald's Happy Meal to swap in organic apple juice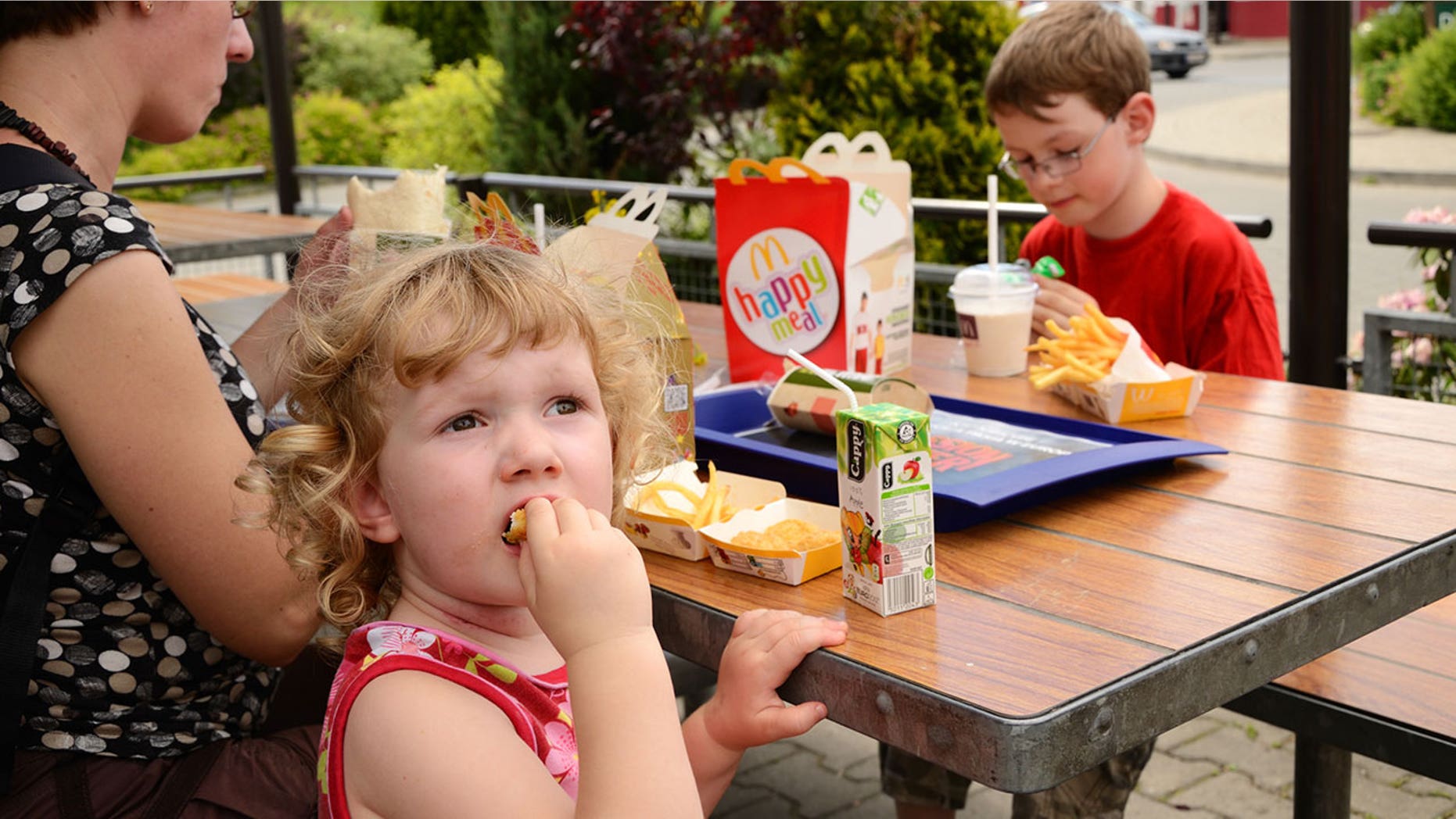 McDonald's Happy Meal is getting a slightlier healthier makeover.
The global fast food chain announced it will be swapping out the Minute Maid apple juice box and replacing it with Honest Kids brand organic apple juice in all Happy Meals. The switch is expected to begin in November.
MCDONALD'S SELLS CUSTOMER AN EMPTY BAG
Honest Kids' organic apple juice only has 35 calories and 8 grams of sugar compared to the Minute Maid brand, which contains 80 calories and 19 grams of sugar, according to USA Today. Both apple juices are from concentrate, and both are currently owned by the Coca-Cola Company.
Seth Goldman, Honest Tea brand co-founder, said in a statement the company "couldn't be happier" to have its apple juice in the Happy Meals.
The fast food chain has made strides to improve its food to match competitors including Wendy's, Chick-fil-A and Subway. Last year, it removed all artificial preservatives in its Chicken McNuggets.
FAKE MCDONALD'S TWITTER ACCOUNT PULLS OFF DISTURBING PRANK
The Happy Meal also got some small tweaks over the years for parents wary about feeding their children fast food. Those options included a choice of apple slices, yogurt, and 1 percent milk or fat-free chocolate milk. Its serving sizes have also become slimmer in the last six years.
A spokeswoman said in a statement to Fox News the Happy Meal change was done to "meet the changing tastes and preferences" of its consumers.
FOLLOW US ON FACEBOOK FOR MORE FOX LIFESTYLE NEWS
"This is part of a commitment by McDonald's to raise the bar on our food, which is why our Chicken McNuggets are free of artificial preservatives, flavors and colors; we committed to source 100 percent cage-free eggs by 2025 in the U.S, and we only serve chicken raised without antibiotics that are important to human medicine. We are committed to continuing our food journey for the benefit of our guests," the spokeswoman said.