Master baker recreates town of Bethlehem with fruitcake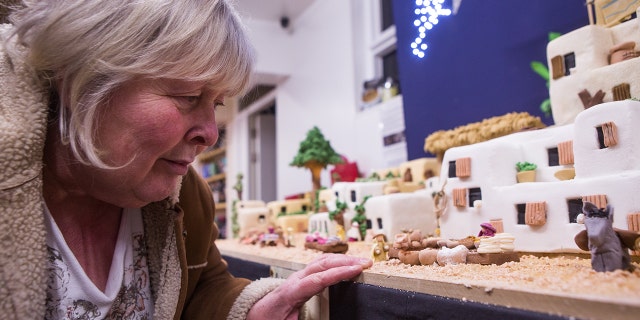 NEWYou can now listen to Fox News articles!
A British baker has recreated the little town of Bethlehem entirely out of fruitcake.
Master baker Lynn Nolan, from the village of Youlgrave, constructed the six-foot-tall, three-foot-wide edible nativity scene using about 44 pounds of butter, 110 pounds of marzipan and 1 gallon of whisky – and took six months to complete.
The 61-year-old mother of two said her miniature marvel was made with the goal to help raise funds for a local school in her village, the Youlgrave Church of England Primary School.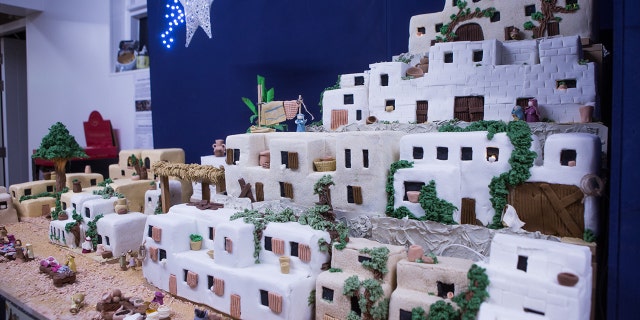 11 CRAZIEST GINGERBREAD HOUSES OF INSTAGRAM
"I made the village of Bethlehem cake to raise money for a new playground," Nolan wrote in an email to HuffPost.
The Christmas model depicts the main street of Bethlehem with a lively market filled with marzipan vendors selling spices, food and textiles.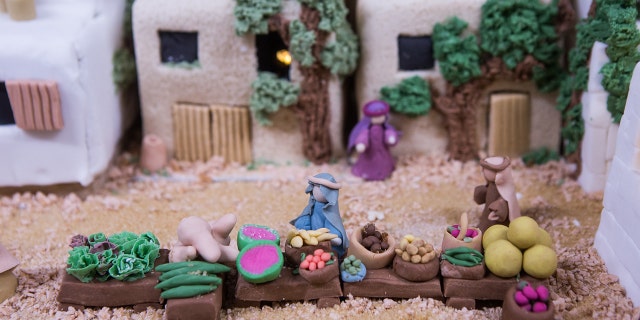 In the center of the busy display is a barn where a small Mary and Joseph sit admiring tiny Jesus in a crib. The trio are surrounded by detailed cows and sheep, as well as shepherds. The three wise men are seen nearby, waiting to approach the baby.
Nolan also added an LED element, hardwiring lights throughout the cake made to look like glowing candles in the building windows.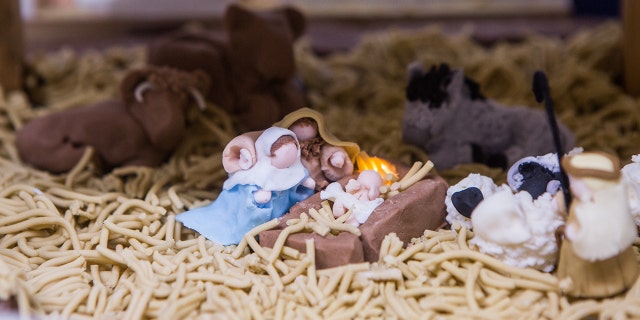 Nolan has created edible replicas for charity before – once making a 16 building model of her home village, which raised nearly $15,000 for a new roof for the church.
"When I finished the village model last year I said 'never again'," she told SWNS.
"But people kept asking me this year if I was going to do another one so I said 'oh alright then'," she continued. "I was thinking about doing an Austrian Christmas market but then I thought the Nativity would be a great idea."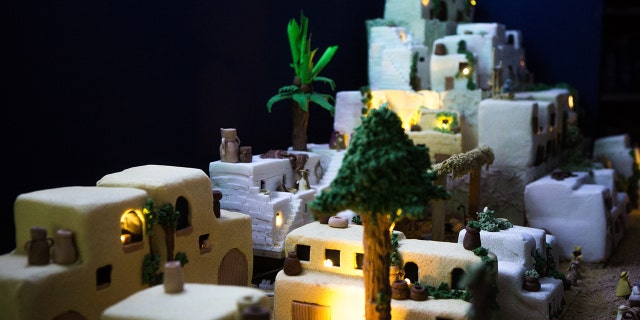 FOLLOW US ON FACEBOOK FOR MORE FOX LIFESTYLE NEWS
The Bethlehem structure was auctioned off in more than 20 pieces on Wednesday. But it probably won't be the last of Nolan's festive seasonal creations.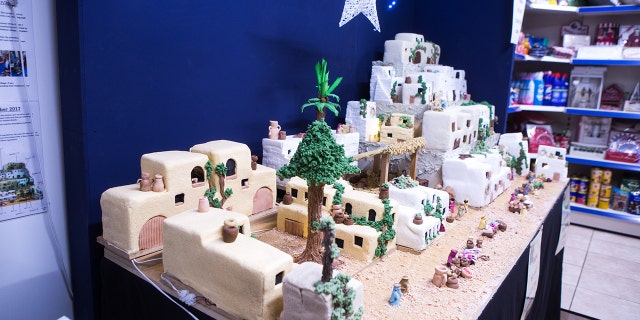 "God knows what they'll have me baking this time next year," she said.