Mario Batali's La Sirena to close at the end of the year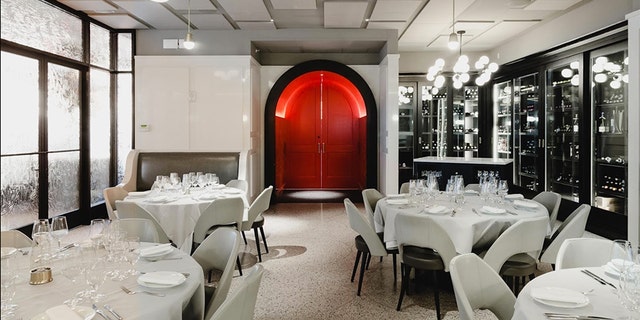 NEWYou can now listen to Fox News articles!
New York City's La Sirena will reportedly close on Dec. 31. According to reports, sales at the restaurant, started by Joe Bastianich and Mario Batali in 2016, have slumped since the allegations against Batali broke.
A spokesperson for the Batali & Bastianich Hospitality Group confirmed the restaurant's closure in a statement to Fox News.
CHEF MARIO BATALI ALLEGEDLY TOLD SPECIAL EVENTS DIRECTOR, 'I WANT TO SEE YOU NAKED'
"La Sirena will be closing at year end, staying open through December 31. We are very proud of our hard-working, dedicated professionals who deliver great dining experiences to our guests every day. Our guests know just how special La Sirena is, and we're grateful for their patronage."
In December 2017, chef Batali was accused of sexually harassing and abusing four women who worked for him. Since then, at least 16 more women have come forward with allegations.
However, La Sirena had a lukewarm reception when it opened two years ago in the Maritime Hotel.
MARIO BATALI'S LAS VEGAS STRIP RESTAURANTS TO CLOSE
According to Grub Street, New York magazine critic Adam Platt wrote an unenthusiastic review of the restaurant's food and ambiance. Platt called it "a dinosaur to me" and "a large and glittering cruise ship of a place."
La Sirena is the fourth restaurant the Batali & Bastianich Hospitality Group has closed since Batali's accusers came forward.
FOLLOW US ON FACEBOOK FOR MORE FOX LIFESTYLE NEWS
The owners of Batali & Bastianich Hospitality Group were supposed to buy the disgraced restauranteur out of the company by July 1. However, as of September, the partnership has not ended, Grub Street reported.