Man claims he lost 20 pounds on Chipotle diet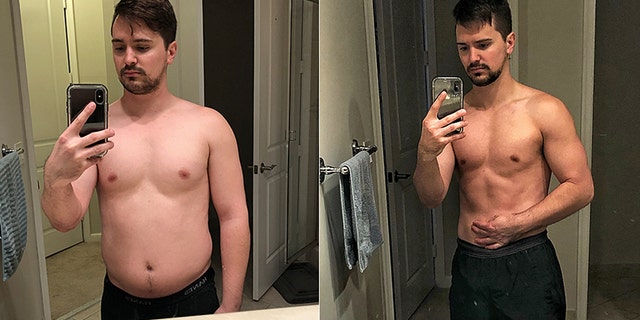 NEWYou can now listen to Fox News articles!
If eating Chipotle everyday sounds like your dream diet, you may want to take a cue from one Florida man who says he lost 20 pounds and whittled down his body fat by dining at the Mexican grill daily for three months.
In a now-viral Reddit post, Tyler Marinelli chronicled what he ate and how he worked out to drop the weight from New Year's Eve 2017 to March 25 of this year. With a combination of intermittent fasting and macronutrient tracking, the 26-year-old sales manager from Parkland was able to achieve his goal of slimming down in 2018.
FIRST-EVER HOMELESS SHELTER GIRL SCOUT TROOP SELLS 6,000 BOXES OF COOKIES, SURPASSING GOAL
"I would eat whatever I wanted, whenever I wanted, and however much of it I wanted. I'm talking two Domino's pizzas in one sitting," Marinelli told Men's Health of his old ways.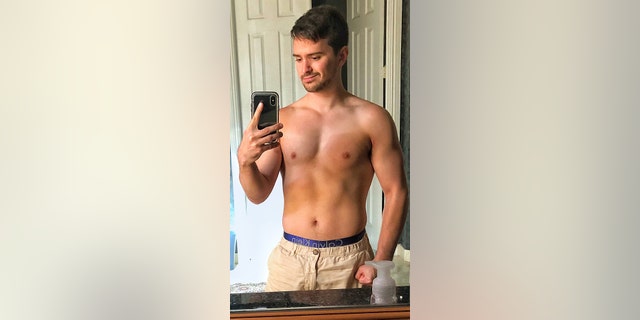 With a little research, Marinelli soon realized that the sour cream, cheese and chips that garnished his typical order from Chipotle weren't precisely healthy, and he found inspiration to start there.
He decided to be more selective within the Chipotle menu.
"My love for Chipotle inspired the diet. It has been and always will be one of my favorite places to eat," he told Fox News. After many crash diets, he wanted something more sustainable long term.
MASTERS CHAMP PATRICK REED VISITS CHICK-FIL-A DRIVE-THRU IN HIS GREEN JACKET
"I told myself if I could eat something I truly enjoy every single day, that it wouldn't be a diet as much as it was a lifestyle, and that's exactly what I was looking for. Eating 250g of egg whites followed by 350g of non-fat Greek yogurt is way more bearable when you know that Chipotle chicken and white rice are in your future," he joked.
Going to the same Chipotle once a day, Marinelli says he knows all the staffers, and they now know his order by heart. Combining an order of triple chicken or triple chicken with triple white rice, he adds black beans at home to "complete the holy-trifecta."
"What I get is a delicious, healthy bowl that complies with my diet and satisfies all my cravings," he said.
"I have not ever gotten sick of eating Chipotle and truthfully don't think I ever will. If I need a flavor change, I simply add some tabasco to it or maybe some other spice. But in three months, I've never not looked forward to eating it," he added.
FOLLOW US ON FACEBOOK FOR MORE FOX LIFESTYLE NEWS
One nutritionist, however, told Men's Health that Marinelli's Chipotle diet wasn't quite the healthiest long-term option for those eager to lose weight.
"This diet is extremely high in protein, with no mention of any fruits or vegetables," Susan Berkman, RD, told the outlet. "While eating this way is technically calorie-controlled for weight loss, it is not a balanced eating plan and could lead to long-term complications and nutrient deficiencies."
Marinelli, however, wouldn't change a thing.
"All I want people to know is if I could do this, so can you. It takes control and dedication, but the results speak for themselves. Every change and streak starts with one day," he said. "Make today that day."